This article is brought to you by General Mills Big G Cereal. All opinions are my own.
How can you make family movie night even more awesome? By purchasing 2 specialty marked boxes of Big G Cereal!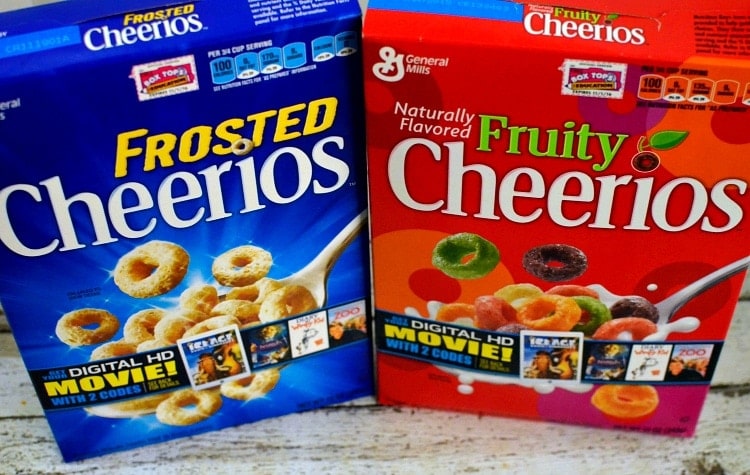 For a limited you can download a free digital HD movie with 2 codes from participating Big G cereals — Honey Nut Cheerios™, Fruity Cheerios™, Frosted Cheerios™, Lucky Charms™, Reese's Puffs®, Trix™, Cocoa Puffs ™ & Golden Grahams ™.
Family friendly movies include Night at the Museum, Diary of a Whimpy Kid, We Bought a Zoo and more. Once you've got your codes, select your digital HD movie to download online, and then make up a fun snack with some of favorite Big G cereals ... two boxes and you have a complete movie night!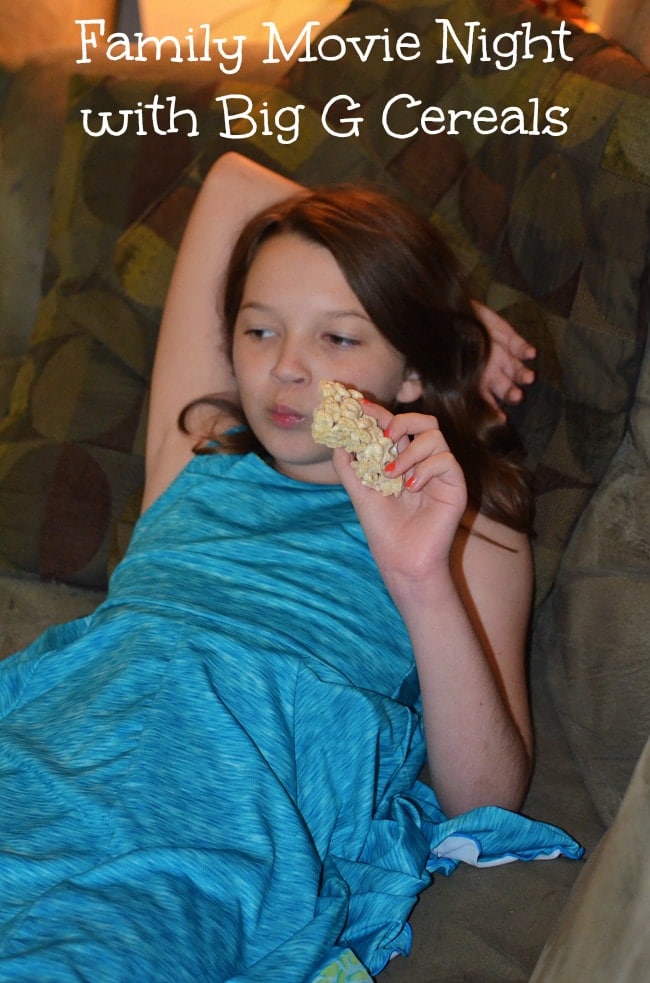 My family recently took advantage of this offer by purchasing two boxes of Cheerios, Frosted and Fruity, and used the codes to download Dr. Doolittle via VUDU (you can also redeem to Target Ticket & Google Play). Then, I used the box of Frosted Cheerios to make some delicious Frosted Cheerios Treats to munch on during the film — it was an awesome movie night!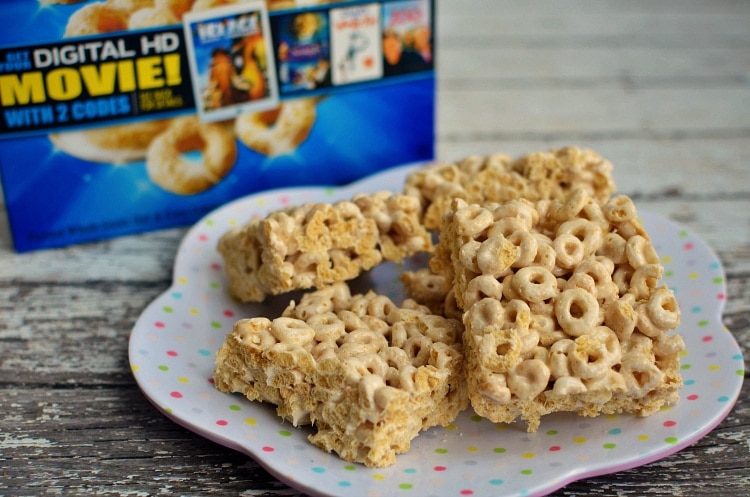 Frosted Cheerios Treats Recipe
Ingredients
1 12oz box of Frosted Cheerios
1 10oz bag of mini marshmallows
3 tablespoons butter
Directions
In large saucepan or stockpot, melt butter over low heat. Add marshmallows and stir until completely melted. Remove from heat.
Add Frosted Cheerios cereal. Stir until well coated.
Using oiled spatula or wax paper, evenly press mixture into 1″-2″ pan coated with cooking spray.  Let cool.
Cut into squares and serve.
How to Download the Movies from the Big G Website
To download your free movie, visit the Big G Cereal Movies landing page. One 16-digit unique code is printed on the inside of each participating Big G cereal box — 2 codes are needed per movie download.
Step 1: Enter code 1 and code 2 from each cereal box
Step 2: Select from the 10 movies for download
Step 3: Choose to redeem from Target Ticket, Vudu, or Google Play. Next, select the "Redeem" button.
All movies must be downloaded prior to August 31, 2015.
Which Digital HD Movie would you choose with your Big G codes?