This post is brought to you by Febreze. I was compensated for my participation in this campaign, but all opinions are 100% mine.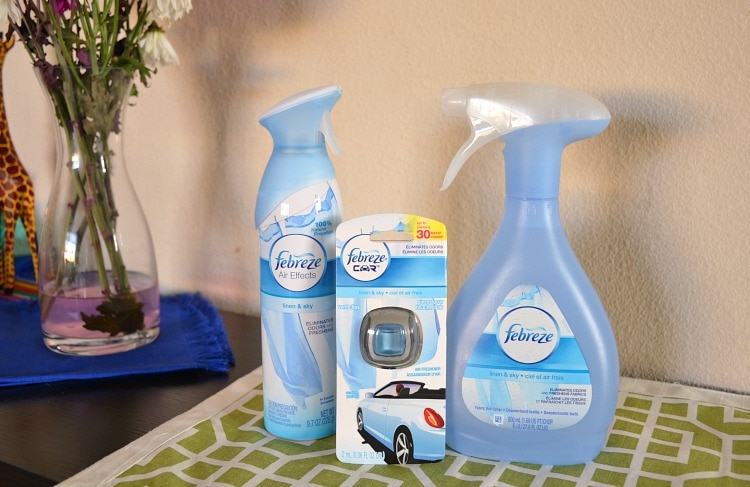 I couldn't imagine not owning pets. We have two cats at home, Coco and Rocky and they are very much a part of our family. The only problem with owning more than one animal is that I start to worry about odor. Sometimes, without any notice, you become a victim of noseblindess.
What is Noseblindness?
Noseblindness refers to when, over time, you become accustomed to the odors around you. Scientifically speaking, noseblindness is the combination of odor adaptation and odor habituation. While many experience noseblindness in their homes, their guests are still able to identify the odors.
Noseblindness usually occurs during two scenarios:
Odor adaptation is a decrease in ability to sense odors subsequent to initial exposure, and odor habituation. For example, when entering a restaurant, initially the odor of food is often perceived as being strong, but after time the awareness of the odor fades where the smell is not perceptible or the intensity is weaker.
Odor habituation is when you get used to the odors in your everyday life. You probably don't notice the odor of your home when you come back from work ... but it's a different story when you return from vacation. Right? That's odor habituation.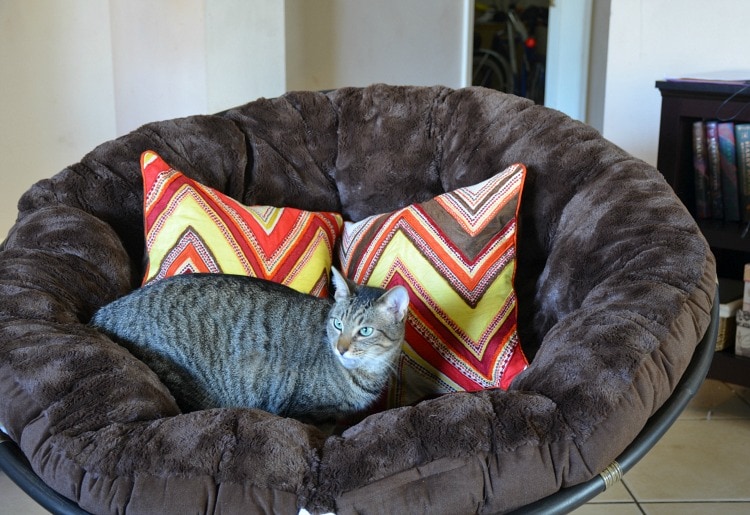 I'm convinced that I've been struck with noseblindness over the last few years as a cat owner. I want my house to smell clean and fresh, but I worry about what products are safe to use around my animals.
• 49 percent of Americans say that they dread visiting homes with pets because of the smell.
• 48 percent of Americans say that they could make out someone's home simply by the odor.
• 24 percent of Americans feel that pet smells are the most offensive within in a home (second only to the scent of garbage and coming in above the scent of smoke).
Febreze has teamed up with actor and comedian Jane Lynch to encourage dialogue about the naturally occurring condition that affects many (if not most) pet owners. Noseblindness can affect anyone, but it shouldn't keep people from adopting pets – or their guests from coming over. Febreze products meet the standard to appear on the ASPCA's Pet Friendly Living List, so you can be sure your pets are safe when you're using it.
Febreze Fabric Refresher works great to keep fabrics fresh and odor free. Use daily on fabrics thatget a lot of high traffic and odors (dog beds, furniture). Start off every day freshening those fabrics.
Febreze Air Effects takes care of the odors in your air. Use it anywhere and anytime pet odors are lingering or when you need a burst of freshness. Great to use in any room, and especially great to store readily available in rooms like the kitchen and bathroom where odors pop up frequently and you quickly want to eliminate them.
Febreze Car Vent Clips freshens your car and eliminate the tough pet odors that tend to hang inside your car. Place onto any air vent in your vehicle, set the intensity dial to begin releasing the level of scent of your choice, and replace every 30 days to constantly freshen and eliminate odors in your car.
For almost 150 years, the ASPCA has been the nation's leading voice for animals. In order to use the ASPCA Pet Friendly Living logo, product ingredients must be reviewed by the ASPCA and be deemed to be non-toxic to animals when used as directed. As a pet owner, I feel confident using products that have the logo. They're looking out for my "babies" and that's important to me.