Have you ever stopped to think how often you write something by hand, whether it's a note, to-do list, or even just a doodle? There are days that go by where I don't even pick up a pen or pencil because all of my correspondence is done online or via my smartphone. Technology has taken up so much of my day to day life that it's amazing that I can still write in cursive! Now imagine how all this is affecting our kids and their ability to write.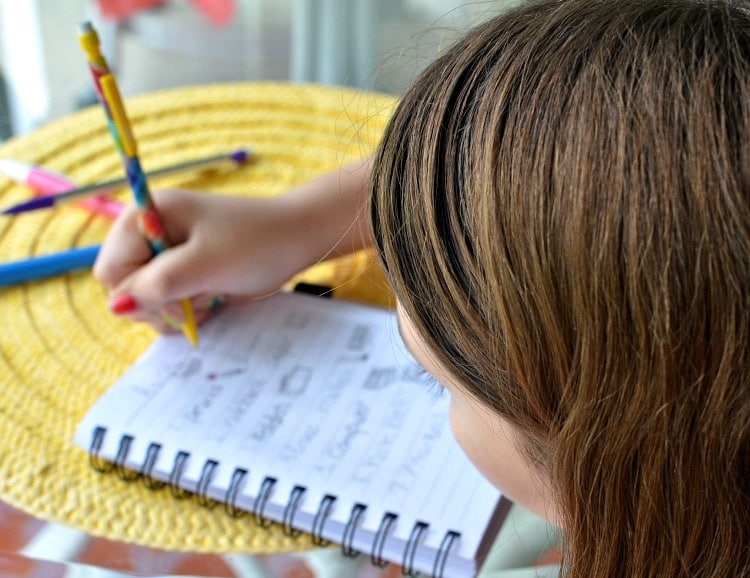 It's estimated that 75% of American students grades 4-12 are writing below grade level. I can only guess that this is because of an increased use of laptops, tablets, and smartphones. And while I'm all for my daughter learning everything she can about the fields of science, technology and engineering, I don't want to her to lose creativity, which often stems from short stories and drawings that can only come to fruition on paper with a pencil. With so many online distractions, it can take a little prompting to get my daughter writing on a daily basis, but these tips from BIC® have proven to work very well.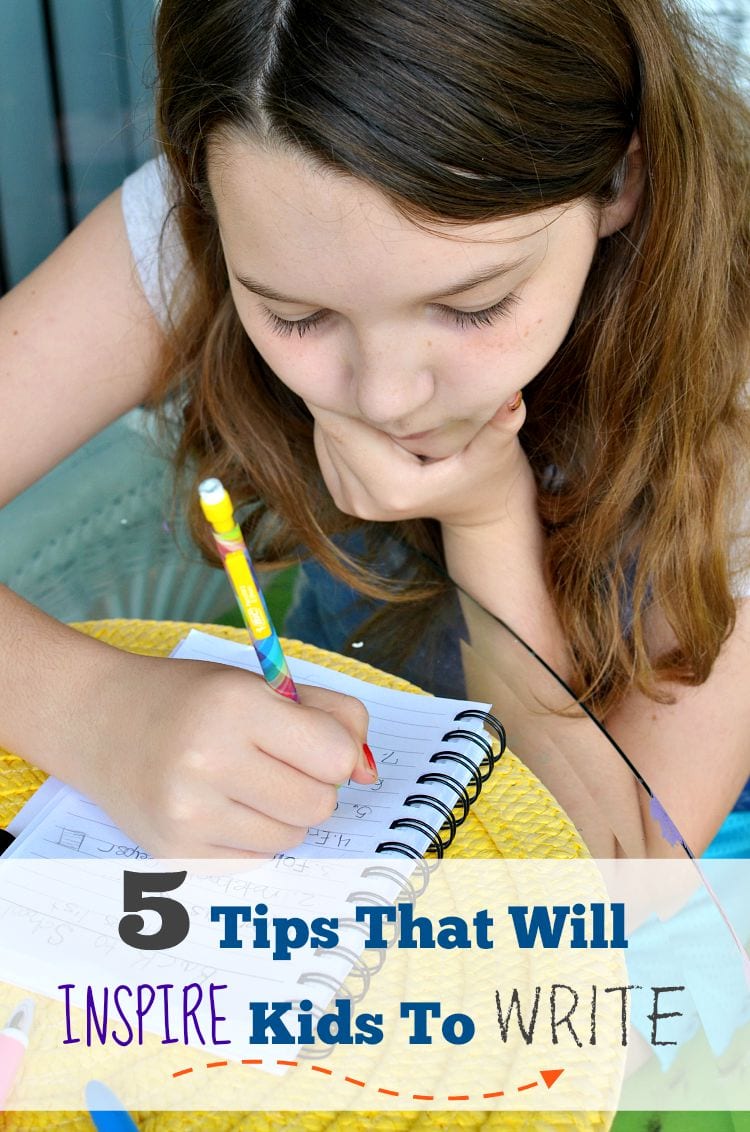 Five Tips that will Inspire Kids to Write
Set aside specific times during the week for writing stories, songs or even jokes. Let your kids use their imaginations!
Have an assortment of colorful pens, pencils and markers on hand that will make kids want to spend more time writing.
Make writing special for kids with their own personal table, desk, or designated area. Get them excited about their own writing space!
Give kids a fun assignment that requires them to write. Make a birthday wish list or write a letter to someone famous.
Make up games around writing. Practice signing their autograph to give to mom or dad.
My daughter's prefered writing tool is a mechanical pencil, and to be honest, I prefer it too because it means never having to get out the sharpener. To make handwriting more fun, I stocked up on BIC mechanical pencils in an assortment of styles and colors. She'll been on a roll ever since...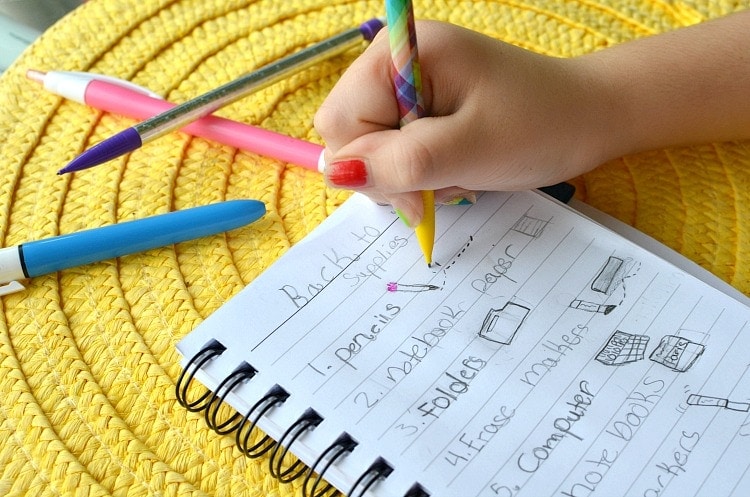 BIC "Surprise 30th Birthday" Sweepstakes
Did you know that the BIC mechanical pencil is turning 30 years old? To celebrate BIC is hosting a "surprise 30th birthday" Sweepstakes on their Pen Pals Facebook Page. The next giveaway is being held on August 16th — so mark your calendar and head on over this Sunday for your chance to win fun BIC products! No Purch Nec., U.S. only, 18+. Ends 8/16/15.
Take BIC'S Pledge to Save Handwriting!
BIC has been helping kids reach their potential for over 30 years! To keep handwriting at the forefront, BIC is asking parents to take a pledge to save handwriting at BICFightForYourWrite.com. Plus, when you take the pledge you're eligible to WIN a $1,200 BIC Prize Pack! No Purch Nec., U.S. only, 18+. Ends 9/14/2015. For details and full rules visit www.bicfightforyourwrite.com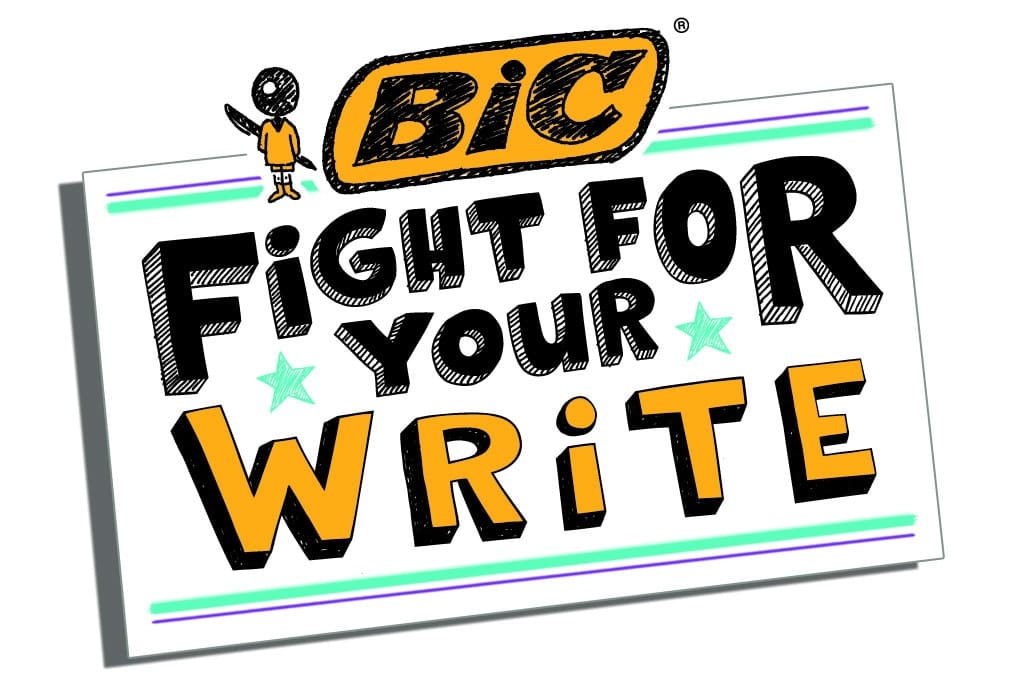 I already took the pledge and I'm happy encourage the act of handwriting in my home and throughout my community. Because when kids write, things click!
Compensation was provided by BIC via MomTrends Media.  The opinions expressed herein are those of the author and are not indicative of the opinions of BIC or MomTrends Media

.