This post is brought to you by Skinny Cow. All opinions are my own.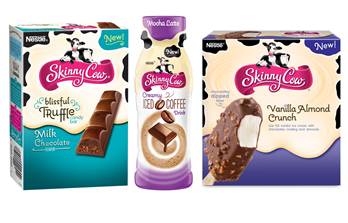 Do you know what today, February 13th, is?  It's GALENTINE'S DAY!! An entire day dedicated to celebrating the fierce, flawless and fabulous bond between women and their best friends!
According to a new survey by Skinny Cow, 62% of women think Valentine's Day isn't that big of a deal, and 74% think there should be a holiday just for celebrating friendships -- well, guess what? Now there is! (For more survey results check out the infographic below).
I'm actually meeting up with some of my favorite girlfriends tonight in Texas, and there's no doubt that we'll have a bit of a celebration for GALentine's Day, especially since most of us won't be with our significant others on February 14.
But if you've got a BFF that lives nearby, today would be a great day to show them just how much you appreciate their friendship. For this occasion, I've come up with a few fun ways to celebrate GALentine's Day with Skinny Cow (and their awesome portfolio of impossibly good treats!).
Grab a Chick Flick & Skinny Cow Chocolate Dipped Ice Cream Bars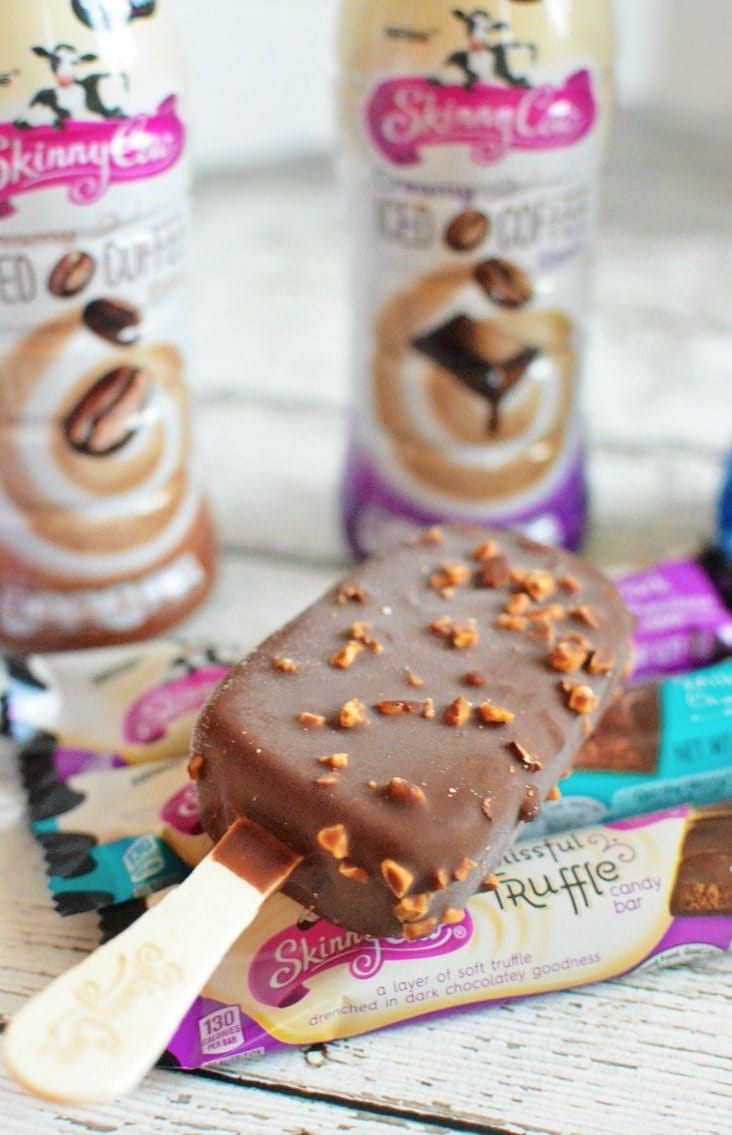 Is there anything better than a fun movie night with your fave girlfriend? How about a movie night with impossibly indulgent Skinny Cow® Chocolate Dipped Ice Cream Bars!? These decadent frozen bars feature three rich new flavors — including creamy Vanilla Almond Crunch, Double Caramel Swirl and Triple Chocolate Ripple.
Coffee Date with Skinny Cow Creamy Iced Coffee Drinks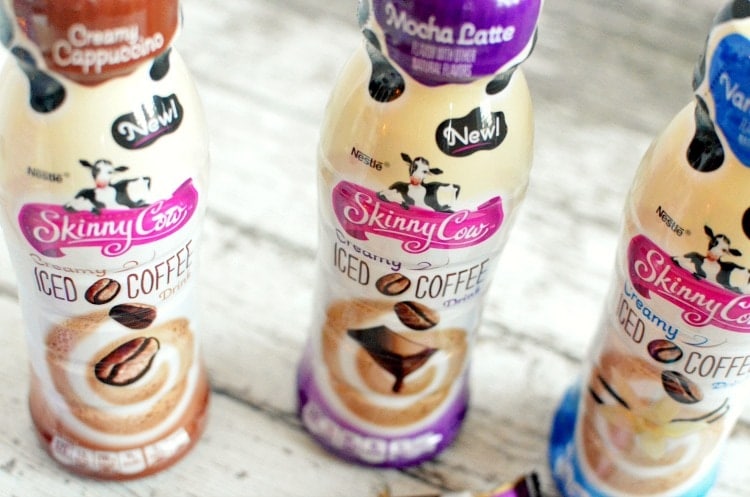 Skip the trip to the local coffee shop and meet your BFF for a deliciously decadent Skinny Cow Creamy Iced Coffee Drink. The great thing about these rich, creamy beverages is that they're ready to go when you are. Individual bottled in three delicious flavors, Vanilla Latte, Mocha Latte & Creamy Cappuccino, these sweet treats have the roasted coffee taste you love with whipped and creamy milk. Yum! Take them with you to the park, on a shopping trip or indulge while you wait for your kids to get out of school. There's never a bad time for Skinny Cow!
Make a small gift with Skinny Cow Blissful Truffle Candy Bars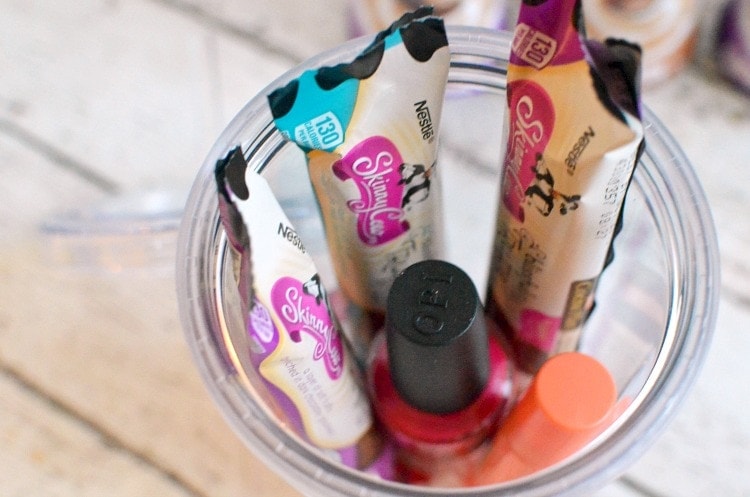 If you have a little time, or perhaps want to celebrate a belated GALentine's Day, make your BFF a small gift with the newest addition to the Skinny Cow line of indulgent chocolate candies. I made a cute gift in a reusable iced coffee cup (that just so happen to have the Skinny Cow logo - but you could even use a mason jar) with Skinny Cow Blissful Truffle Candy Bars in Milk Chocolate and Dark Chocolate, a bottle of nail polish and a flavorful lip balm. I know my gal pal will enjoy this sweet gift as much as I enjoyed making it for her.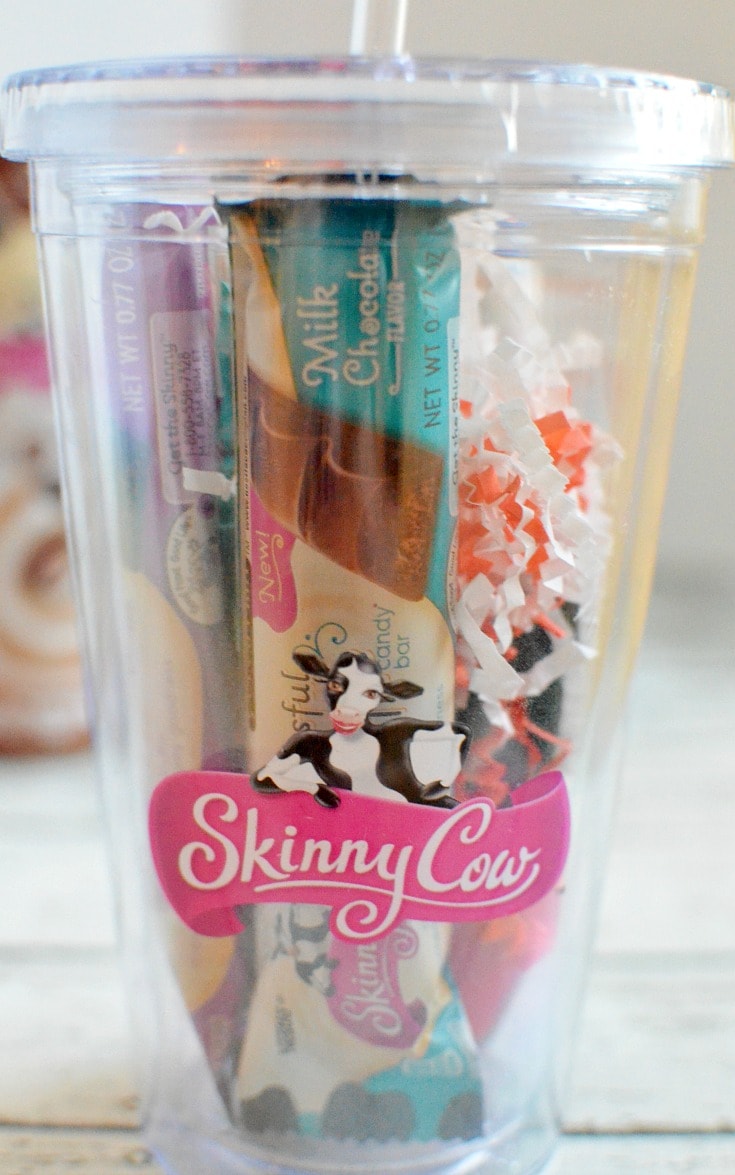 So what special girlfriend are you going to celebrate GALentine's Day with today? Pick up some of your favorite Skinny Cow products, available at participating retailers nationwide, and make GALentine's Day a yearly tradition.

For more info visit www.SkinnyCow.com and follow Skinny Cow on Facebook, Twitter and Instagram.