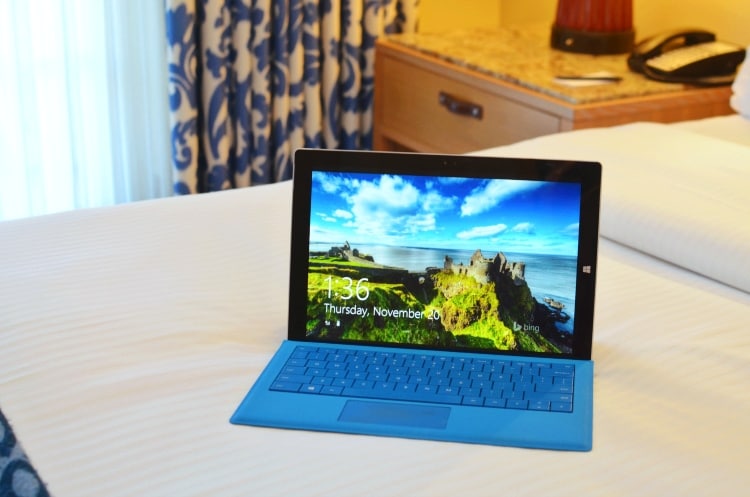 I've had the Microsoft Surface Pro 3 for a few months now, and I can't even express how much I love it. This Intel 2 in 1 device truly changes the game when it comes to laptops and tablets. I admit, I'm a bit of a tech junkie, so I have more than my share of electronics, including tablets of all shapes and sizes. I work from home and travel quite frequently, so I have, or a should say had, different needs for tech gadgets depending on where I was going and what I was doing.
Before the Microsoft Surface Pro 3, I had a primary Windows laptop that I used only at home. This is where I edit my photos and do all of my blogging ... but only at home. It's a giant by today's standards and is too bulky to travel with (though I did for years!). I have a separate tablet that I take with me on trips, but it wasn't very user friendly for work related tasks and I ended up using it to play games and watch movies. So, as you can see, I had a real need for a 2 in 1 device that had the power of a laptop, but was lightweight and easy to travel with.
And then came this amazing device.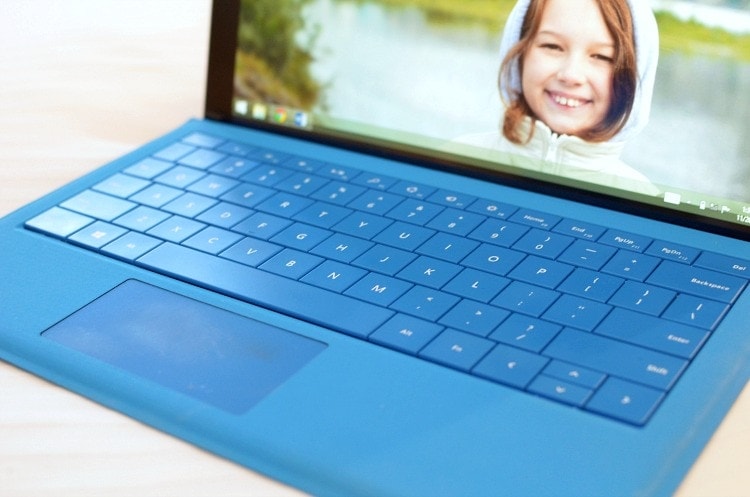 Since receiving this bad boy, I've travel with it across the country and around the world— most recently returning from Africa. It has satisfied my every need when it comes to working on the road. What makes this 2 in 1 different than all others is the power behind it. It's got a 4th generation Intel® Core™processor with the ability to run the entire Microsoft Office Suite3 and Adobe® Photoshop®. I promise you, no other 2 in 1 can do that! And because I already have a Windows laptop at home, I can use Microsoft OneDrive to access ALL of my files and photos! Essentially the Surface Pro 3 has replaced my entire need for another laptop and tablet ... everything I want & need is in this one tiny package!
Here are a few more specs that make this Intel 2 in 1 a must-have!
12" screen
1.76 pounds (!!!)
2160 x 1440 resolution
Windows 8.1 Pro
Up to 9 hours of battery life
Multi-position kickstand
Touchscreen
Full-size USB 3.0 & microSD™ card reader
5.0 megapixel rear- & front-facing cameras
Surface pen
Optional keyboard (a must in my opinion!)
It's all there! The Microsoft Surface Pro 3 is perfect for work, play and everything in between. This one device can be used seamlessly between family members, too. My daughter loves watching movies on it because the picture quality is so stunning— but if I need to check my email or quickly search something, I can just swipe over to another screen and then back again. It really is as awesome as all the commercials say!
Do you have a need for a 2 in 1 device?


#spon: I'm required to disclose a relationship between this site and Intel. This could include Intel providing me w/content, product, access or other forms of payment. All opinions are my own.