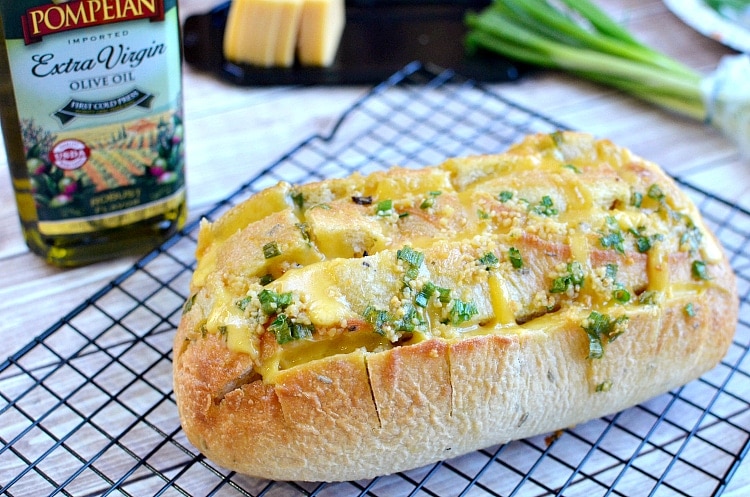 This post is brought to you by Pompeian as part of the #PantryInsiders program. All opinions are my own.
The holidays are literally right around the corner — with less than a week until Christmas, like me, you're probably busy getting ready for friends and family to come over to celebrate. You may or may not have your holiday menus planned out (I know I don't!), but if you're looking for one more, quick & delicious appetizer recipe than today is your day! I'm not sure if there is anything better than a warm & crusty bread, oozing with melted cheese, olive oil and garlic!
Before I pass on the recipe (believe me, you'll want to stick around for it!), I want to let you in on a fun promotion that's currently running from Pompeian. As you may know, I have partnered with Pompeian Olive Oil over the last year to bring you new and exciting products and recipes. I've personally used Pompeian products long before they approached me to be one of their pantry insiders. The taste of the olive oil is fantastic for the price, and Pompeian's wide range of products allows me try new things while remaining consistent with quality in my kitchen.
This holiday season Pompeian is helping families across the country immortalize their favorite holiday recipes by offering personalized bottles of Pompeian Extra Virgin Olive Oil – the first and only extra virgin olive oil to carry the USDA Quality Monitored Seal, complete with a customizable label and family photo – perfect for commemorating a treasured dish or gifting to a loved one this holiday season.
To take advantage of this offer visit Facebook.com/Pompeian or Pompeian.com  to create your very own personalized bottle of Pompeian Extra Virgin Olive Oil by generating and printing a customized label to place on a 24 oz. bottle of Pompeian EVOO. If you have a few foodies on your Christmas list, this would make a fantastic last-minute Christmas gift, especially when paired with other kitchen essentials! Sound awesome!? It is!
Now, after you print your personalized Pompeian label, get on this recipe for Gouda & Garlic Pull Apart Bread because I promise it will be a crowd favorite this holiday!
Gouda & Garlic Pull Apart Bread Recipe
Ingredients
Large loaf of crusty bread
7oz sliced Gouda cheese cut into small squares (or cheese of choice)
¼ - ½ cup Pompeian Extra Virgin Olive Oil
1 tablespoon chopped garlic
1 tablespoon chopped green onion
Directions
1. Preheat oven to 350 degrees
2. With serrated knife, cut bread lengthwise and then crosswise, making sure not to cut through to the other side.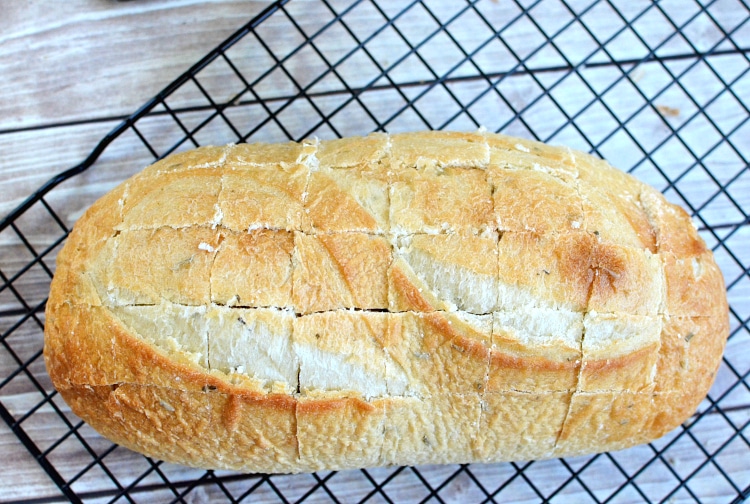 3. Stuff each open slot with a square of cheese. You make have to use a knife to pry open some spaces.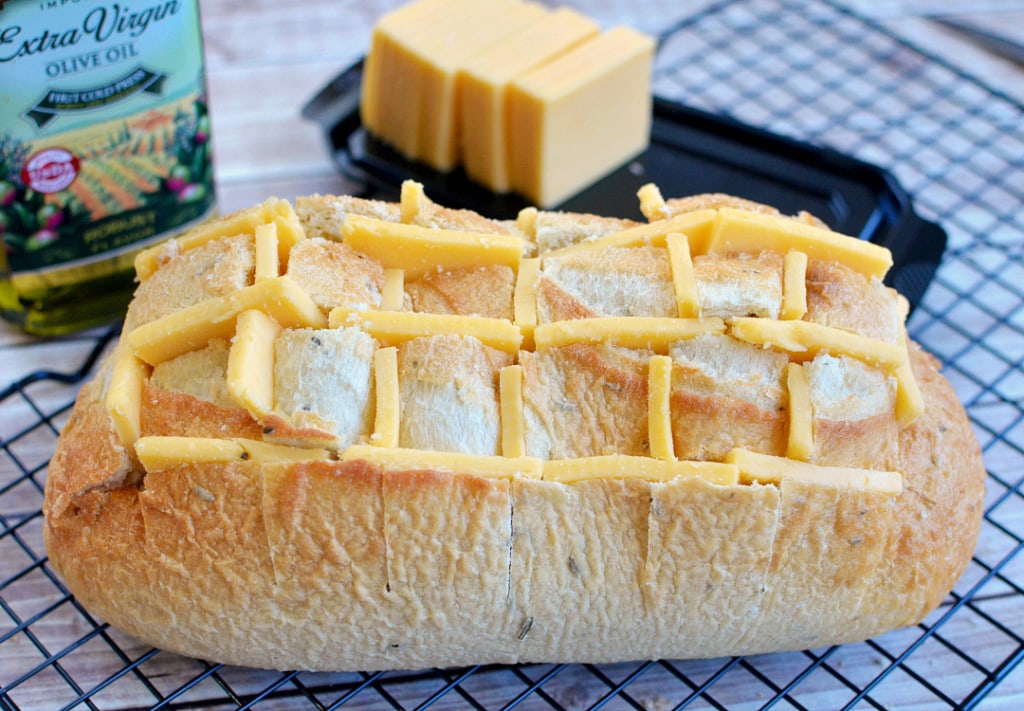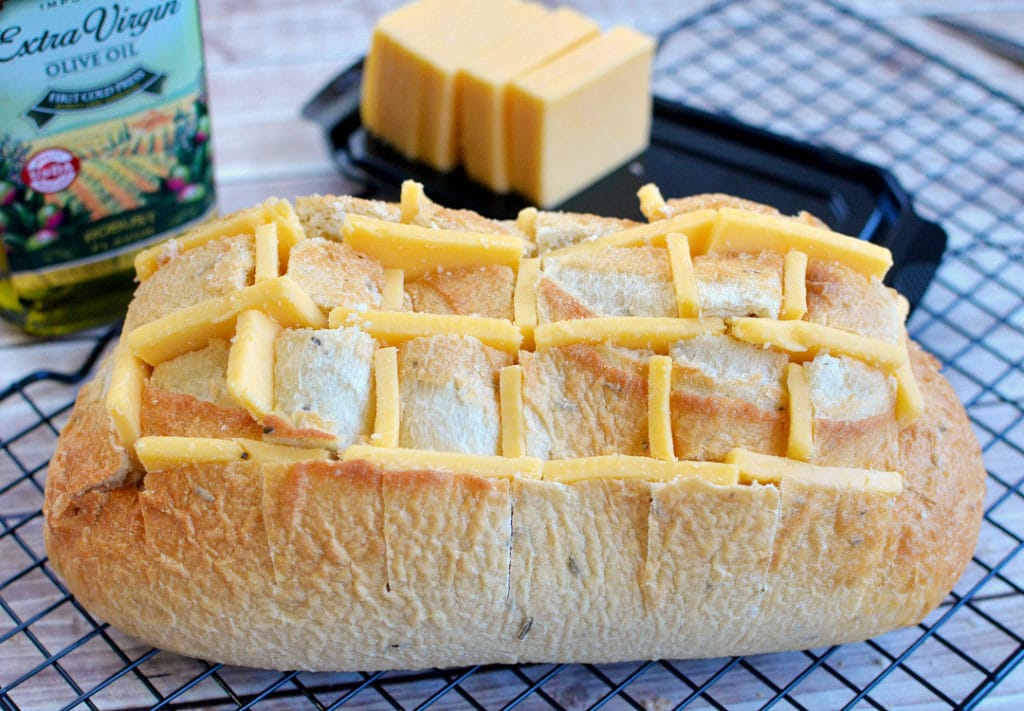 4. In a small bowl, combine olive oil, garlic and green onions.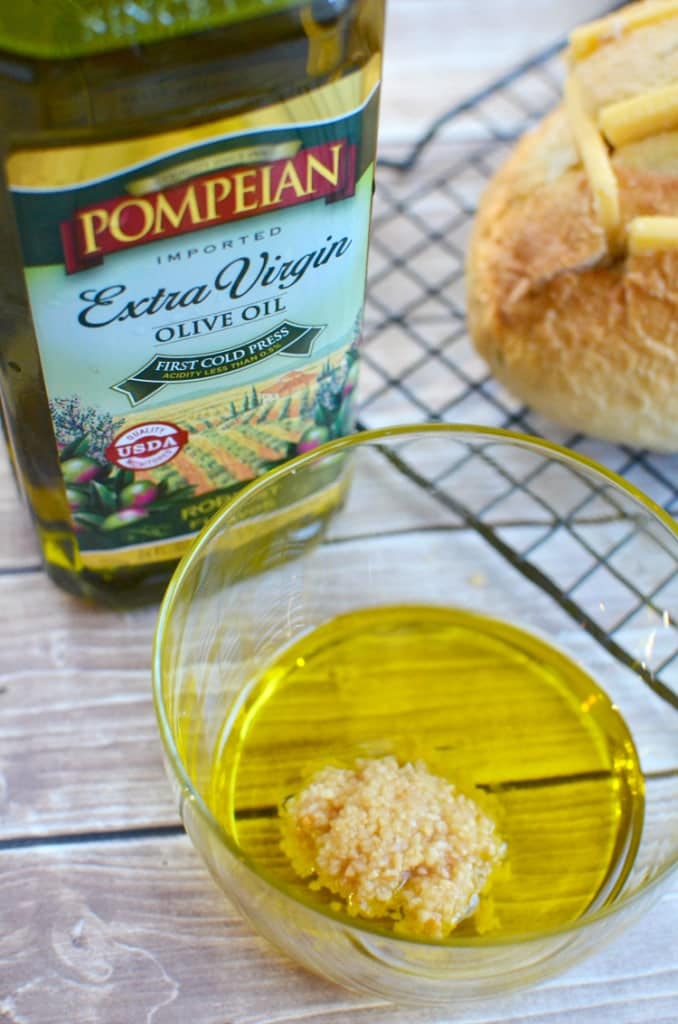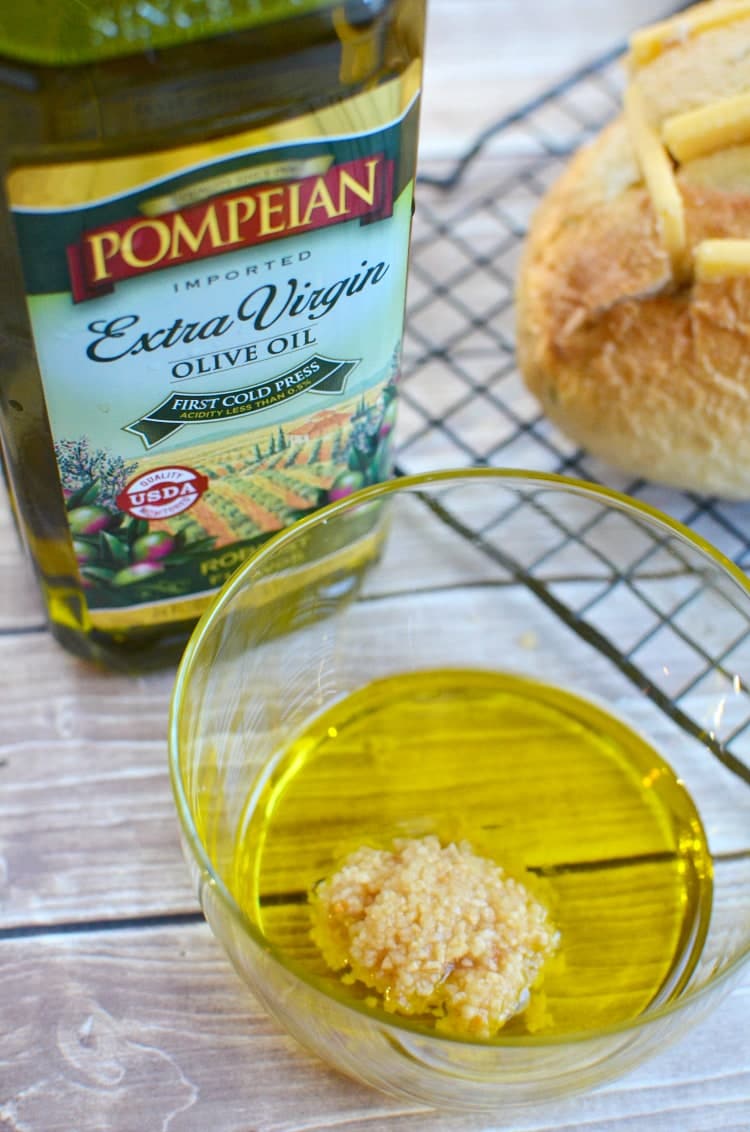 5. Drizzle entire loaf with olive oil, garlic and onion mixture.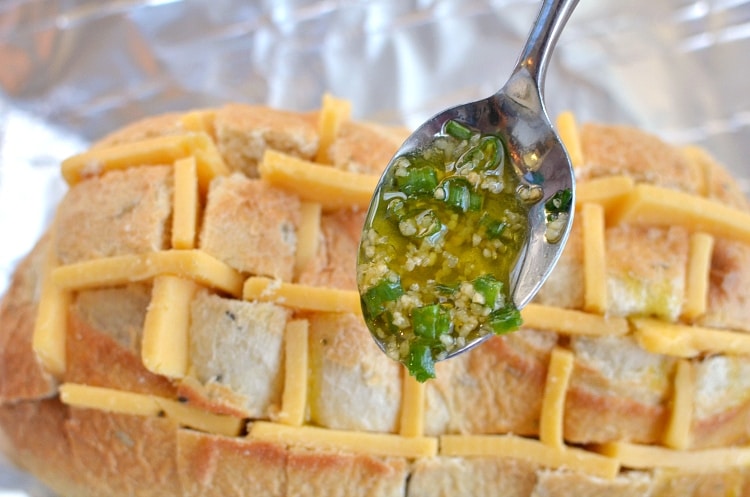 6. Wrap load of bread in aluminum foil and bake for 20 minutes, or until bread is toasty and cheese is bubbly.
7. Drizzle extra olive oil if desired. Serve right away.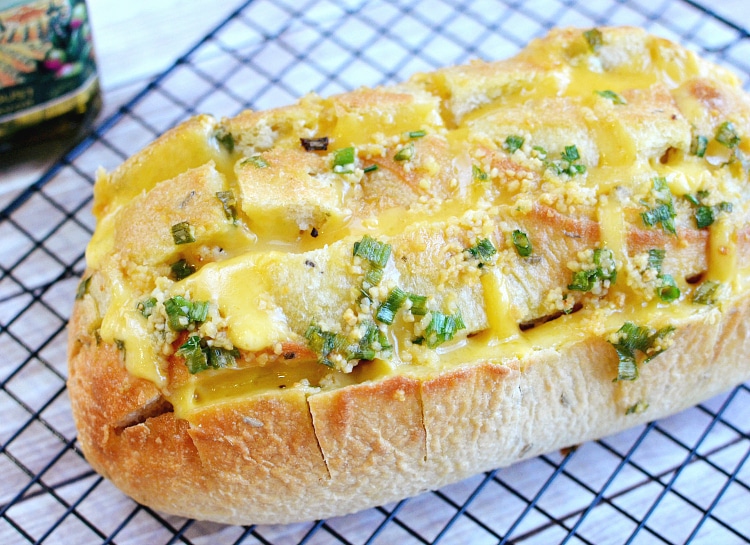 Are you ready for the holidays?