This is a sponsored post written by me on behalf of Char-Broil for IZEA. All opinions are 100% mine.
I love Spring. The weather starts warming up. Things start getting green. It's a welcome break from the doldrums of winter. The best part of Spring for me is that grilling season has finally come around. I'm not a griller, but I love to eat grilled food. My husband is king of his grilling domain, however, he's amazing at it.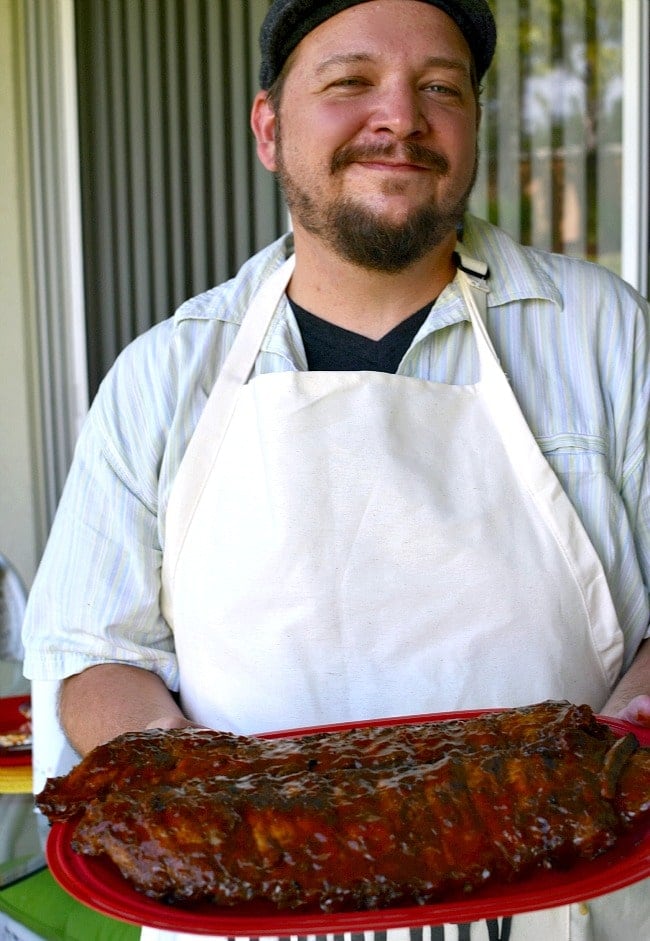 My husband is a firm believer in charcoal. According to him, grilling with gas is like cooking on a gas range. He's all about the flavor of charcoal and summer on our food, and I have to agree. Grilling with charcoal gives that good, old-fashioned grilling flavor that my family loves.
Summertime is Grilling Time for my Family
Like I said, my husband is the grill master, and his constant grilling has put our old grill through the ringer. When the weather warms up, he grills for the family about three times a week.
There's nothing better than sitting outside and enjoying a juicy, smoky burger or dog. On special occasions, the resident grilling guru might throw on some big fat steaks or a couple racks of ribs. Yum! Add to that the family get-togethers we have at least five or six times over the summer, and our grill gets a major workout.
It's held up, but it's time for a new one. Lately my husband has been eyeing the Char-Broil Kettleman Grill. And by eyeing, I mean drooling. First he goes to the Char-Broil site and ogles the grill, then he goes to Lowe's website and checks for availability.
He's dropping hints about this grill with all the subtlety of a sledgehammer. I don't blame him, really. He had me take a look at the grill, and even I, the non-griller, was impressed. It's got some great features, and because it's a kettle grill, it's super affordable. That works for us, because my husband always says all he needs to make great barbecued food is a kettle. He's not fancy.
Here's a rundown of all the features that my husband has told me about a minimum of ten times.
Large Dampers for easy temperature control.
Built-in temperature gauge.
Hinged lid with latch. No more putting the lid on the ground.
Air vents on the sides of the grill instead of the bottom for even heating.
Porcelain-enameled cooking grate helps prevent flare-ups and smaller foods from falling through
Spring loaded ash pan
Heavy gauge steel legs and wide stance for security
$129.00. This one I totally understand.
Here's the thing about my knowledge of grilling. It extends to three things. The food tastes great, grilling with the family is fun, and Char-Broil makes awesome grills. I mean, they invented the first charcoal grill over 60 years ago. They know what they're doing!
Normally, I try to be the miserliest miser in all of Miser-town. I like to use things until they have finally given up the ghost, but with Spring finally here, all the family get-togethers coming up, and the Kettleman's super low price, I'm thinking this grill is worth it.
I'm looking forward to many grilling memories this year full of family, friends, and smoky, delicious grilled goodness. How about you? Learn more about the Kettleman grill.