Chocolate is the quintessential Valentine's Day gift -- and for good reason! If you're looking for some seriously good chocolate to give that special someone, look no further than Guylian.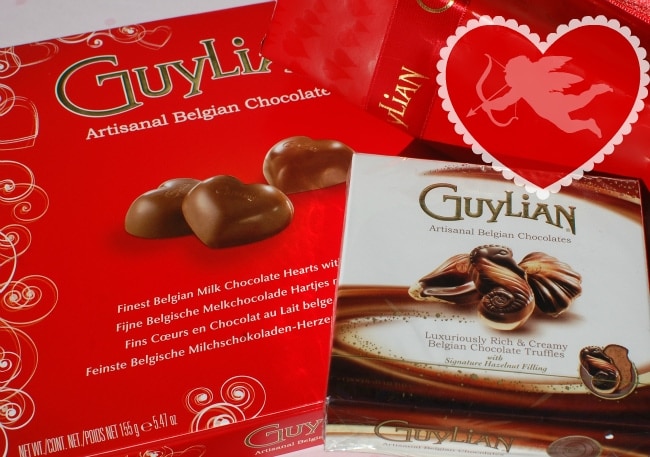 Guylian has been making fine artisanal Belgian chocolate since 1958, when Guy Foubert, a passionate Belgian Chocolataire married his love, Liliane, who then joined names creating Chocolaterie Guylian-- it was love story made in chocolate heaven! 
In honor of Valentine's Day, Guylian sent me an assortment of their finest chocolates to try out (it's a tough job, I know!). This wasn't my first experience with Guylian, and it certainly won't be my last. I love these chocolate because they are beyond decadent. This is not your usual chocolate from the grocery store -- Guylian is  a creamy blend of chocolate and hazelnut that can only be described as melt-in-your-mouth luxury. Each piece is truly a work of art-- from Guylian's signature seashell truffles to their praline filled hearts, you won't find a more beautiful piece of chocolate to savor.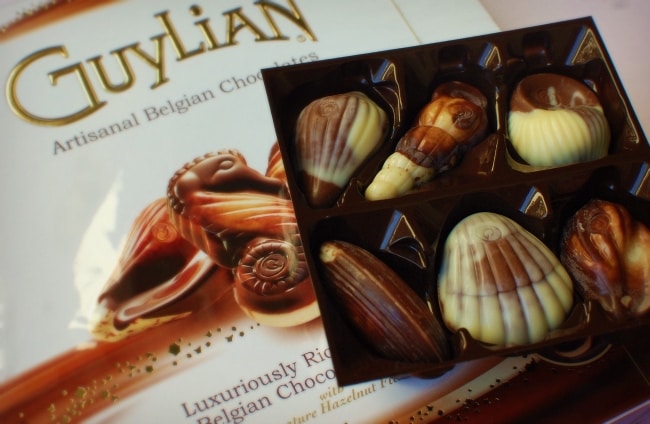 For the holiday built around love, Guylian is offering an array of their specialty truffles beautifully gift wrapped in red hearts. There's also a heart-shaped truffle imprinted with "I ❤ You", perfect for giving to the one you heart most. Of course, their signature seashell and seahorse truffles are always a favorite -- You really can't go wrong with any of the chocolates from Guylian!
Special Offer!
Guylian Artisanal Beligian Chocolate can be purchased online at shop.guylianbelgianchocolate.com, and if you order before February 28, you can save an additional 20% with code VALDAY20. 
Be sure to sign up for Guylian's newsletter for exclusive offers.
Win It!
One lucky Mommy Musings reader will win an assortment of Guylian Chocolates, including:
1 – 22 piece box of Guylian Artisanal Belgian Original Chocolate Truffles
2 - 6 piece Original Chocolate Truffle Box
4 - 2 piece Original Chocolate Truffle Box
1 of each - No Sugar Added Chocolate Bars (Milk and Dark Chocolate)
1 - 16 piece Valentine box of unwrapped truffle hearts
 Please use the Rafflecopter form below to enter:
I received a sample for review. All opinions are my own.