This post is brought to you by Pennington Vertical Gardening Systems. All opinions are my own.
I know I might have mentioned it before, but we live in a condo versus a traditional house. This arrangement works really well for my family and there haven't been many downsides ... with the exception of not being able to have my own garden. Well, that's about to change! Soon I will have my very own vertical garden and I couldn't be happier. I'll have an update in a week or two with my experience setting up my Pennington Vertical Gardening System as well as photos of my new plants! ...Can you tell I'm just a little excited about growing fresh baby tomatoes, hot peppers, and basil!?
About the Pennington Vertical Gardening System
The Pennington Vertical Gardening System allows any gardener – novice or experienced – living in the sprawling suburbs or crowded city to turn even the most lackluster of spaces in to a colorful, blooming garden. Each system is completely customizable with each component sold separately to adapt to any style.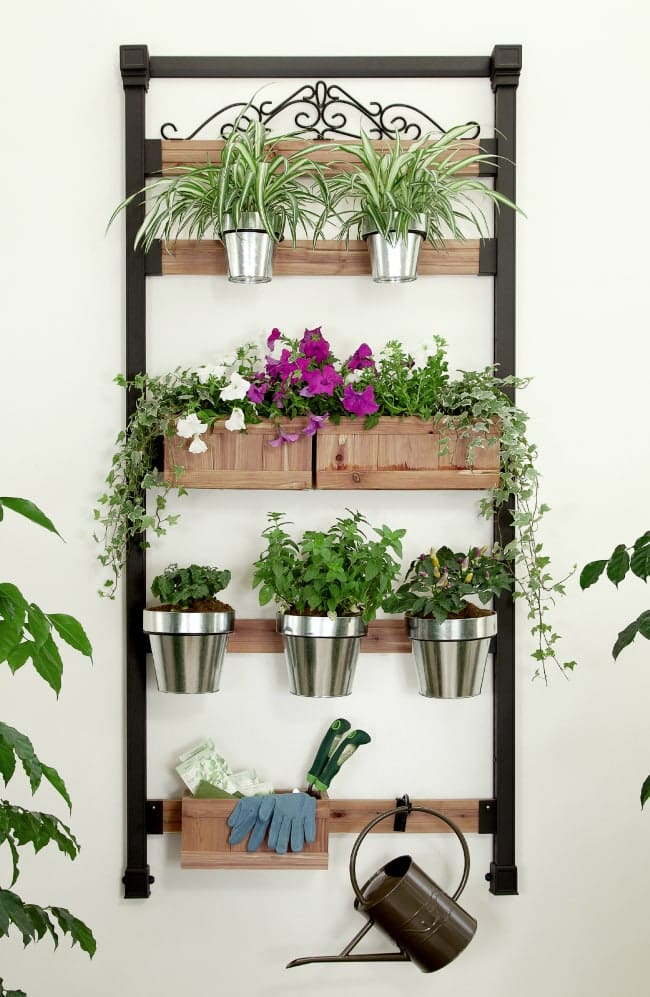 Structural pieces have been tested for weather and weight durability. The core foundational pieces work together and stay consistent from year to year.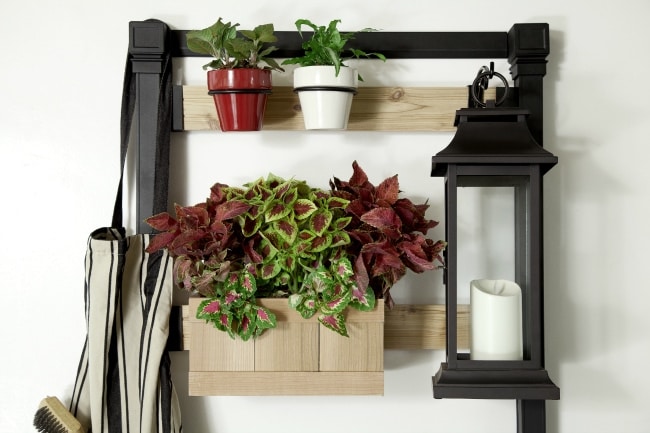 As you can see, the Pennington System can be customized in a variety of ways and can be used indoors or outdoors on drywall, wood or masonry facades, including brick, stone or stucco. The Pennington Vertical Garden System and accessories can be purchased at The Home Depot in select stores across Arizona, California, Georgia and Florida. To get updates on Pennington Vertical Gardening products, promotions and offers, visit their website: http://www.penningtongarden.com.
Homemade Marinara Sauce with Fresh Basil
A few years ago I set out to make my own marinara sauce for homemade pizza and pasta dishes. I didn't like all of the ingredients, including added sugar, that jarred sauces had and I thought it would be easy enough to make my own. I was right. Making marinara sauce from scratch is super easy. Plus, once you taste homemade you won't want to go back to the jar!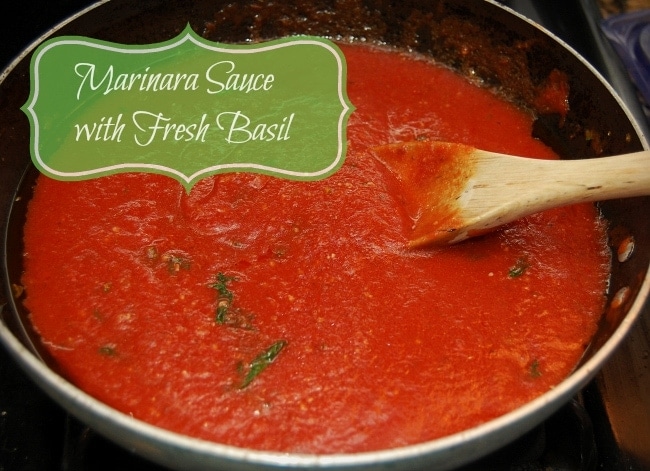 Homemade Marinara Recipe
Ingredients
1 28

oz

Can Crushed Tomatoes

I prefer Tuttorosso

⅓

Cup

Diced Onion

2

Tablespoons

Minced Garlic

1

Handful Fresh Basil

Chopped

2-3

Tablespoons

Olive Oil

Oregano

Salt & Pepper (to taste)
Instructions
In a large skillet set at medium-high, saute ⅓ cup diced onion and 2 Tablespoons minced garlic in 1 Tablespoon olive oil. Add in a handful chopped fresh basil leaves, stir and let cook for a few minutes, until onions are translucent.

Turn heat down to medium-low and add 1 28oz can crushed tomatoes and season with salt, pepper and oregano to taste.

Stir in another 2-3 Tablespoons of olive oil and let simmer on low for a minimum of 20 minutes.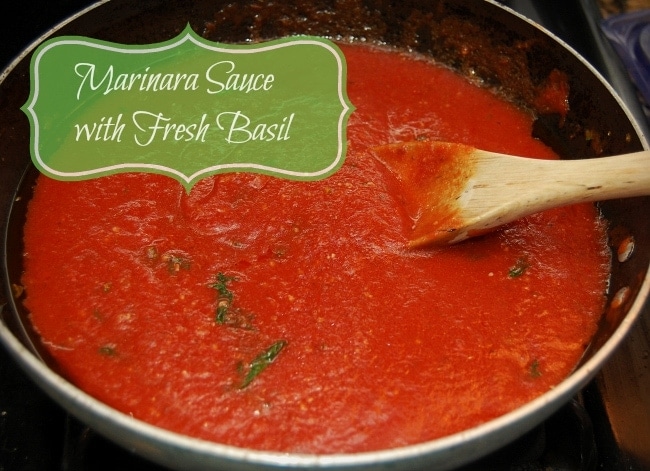 I've made this recipe dozens of times, both with and without the fresh basil, and it's the basil that truly makes the sauce. I hope to grow an endless supply of basil, and maybe even some baby tomatoes, in my new Pennington Vertical Gardening System.
Pennington Vertical Gardens partnered with bloggers such as me to help educate us all about their Pennington Vertical Gardening System products. As part of this program, I received compensation. They did not tell me what to purchase or what to say about the use of the products. Pennington Vertical Gardens believes that consumers and bloggers are free to form their own opinions and share them in their own words. Pennington Vertical Garden's policies align with WOMMA Ethics Code, FTC guidelines and social media engagement recommendations. A winner will be chosen by random and gift card fulfillment will be handled by a third party.