Sample products received for review. All opinions are my own.
A long, long time ago. In a galaxy far, far away...actually, a German T.V. show. "Papa" George Lucas was asked to utter the magical phrase, "May the force be with you!". What came out of the translator's mouth was, "May the 4th be with you!" and so was born May 4th...Star Wars Day!
To celebrate the occasion, the great people at Hasbro have released some really cool games and new toys to help ring in this year's "Star Wars Day" festivities. My 8 year old daughter and I were pleasantly surprised when we received the Angry Birds Star Wars AT-AT Game and an Angry Birds Star Wars Foam Flyer.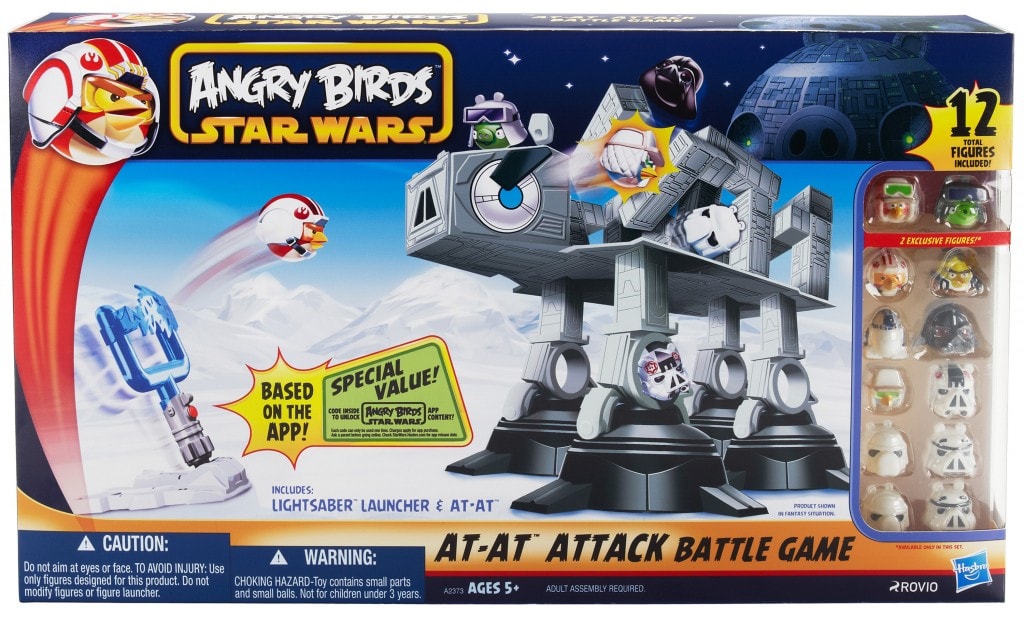 The Angry Birds Star Wars AT-AT game really peaked our interest, so we quickly opened it up and started to put it together. The really cool thing about this game... you build it! It comes with 21 blocks, a Lightsaber Launcher and 12 Angry Birds Star Wars figures, including 2 that are exclusive to this set. Once you get the game set up, you place your piggies on the AT-AT and start launching your Angry Birds attack. Much like the very popular series of games, you're trying to take out all of the piggies before you run out of Angry Birds. Once we played a few games, creativity took over and we started building our own AT-AT designs. It was really a lot of fun!!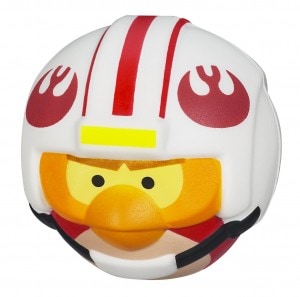 The Angry Birds Star Wars Foam Flyer is a foam ball in the likeness of different characters. We received the "Luke Skywalker" Foam Flyer, he came in quite handy when we really wanted to lay a hurtin' on the AT-AT. There's an added bonus... if go on HasbroToyShop.com and type in the code SWFANDAY you will receive 20% off your order on May 4th. It's only for today, so be sure to check it out.
May The 4th Be With You!!