If you have a tween/teen daughter, you have no doubt heard of One Direction -- an uber-popular British boy band. My daughter has been a fan for of 1D for awhile now, and it's be fun watching her get excited over pop music as I once did with boy bands in the 90's.
ARM & HAMMER recently came out with two new toothbrushes in their Tooth Tunes line that feature One Direction and two of their most popular songs, "What Makes You Beautiful" and "One Thing". Each toothbrush plays two minutes of music to encourage longer brushing and ensure that kids achieve the dentist's recommended brushing time. Personally, I think this is genius.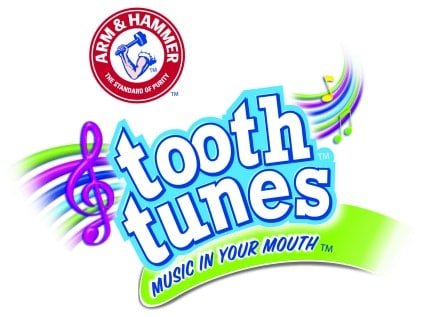 My daughter is a pretty good brusher, but since she received the new ARM & HAMMER Tooth Tunes One Direction toothbrush to try out, she has been brushing her teeth more often for longer periods of time. I can only assume this is because she LOVES to rock out to "What makes You Beautiful" every time she goes to brush her teeth.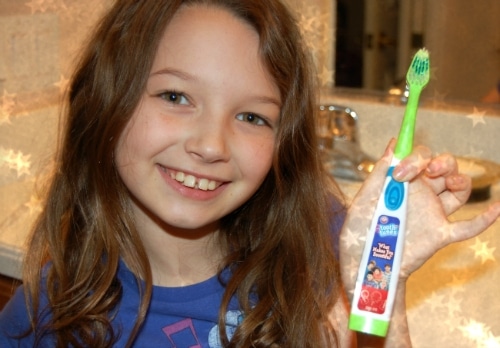 Tooth Tunes, the #1 kids battery toothbrush, feature one of a kind Music in Your Mouth technology, which streams sound vibrations from the bristles of the toothbrush through the teeth, allowing kids to hear the music while they brush. Why didn't they have this when I was growing up!? 
In addition to One Direction, ARM & HAMMER Tooth Tunes are available with the following songs:
"All Day" performed by Cody Simpson
"Dynamite" performed by Taio Cruz
"I Gotta Feeling" performed by Black Eyed Peas
"If I Ruled the World" performed by Big Time Rush
"Round & Round" performed by Selena Gomez & The Scene
"Tonight, Tonight" performed by Hot Chelle Rae
"We Will Rock You" performed by Queen
Tooth Tunes toothbrushes retail for $9.99 and are available at mass, drug, and food retailers nationwide.
Brush with Tooth Tunes, Rock with One Direction Sweepstakes
If having a One Direction toothbrush from ARM & HAMMER wasn't cool enough, there's an awesome sweepstakes from Church & Dwight Co. Inc. for a chance to win four tickets to a One Direction concert in August 2013.
The Brush with Tooth Tunes, Rock with One Direction Sweepstakes is giving away 100 One Direction prize packs, complete with One Direction merchandise. To enter:
Create an optional video of yourself or your kids brushing with One Direction ARM & Hammer Tooth Tunes for your chance to be featured on ToothTunes.com. (A video is not required for entry.)
Visit ToothTunes.com, complete the registration form and click submit to be entered for your chance to win.
Enter up to once per week now through June 30, 2013!
Winners will be chosen July 2013. No purchase necessary. For official rules, visit ToothTunes.com.
I am part of the Mom It Forward blogger network. Mom It Forward and ARM & HAMMER™ Tooth Tunes™ partnered in support of this campaign. ARM & HAMMER™ Tooth Tunes™ compensated me for participation in this campaign. However, all thoughts and opinions are my own.