This post is brought to you by Gallo Family Vineyards. All opinions are my own.
My grandmother is turning 90 years old this year, and if there's one routine that may have got her here, it's her nightly glass of red wine. Specifically Burgundy. I didn't realize that Burgundy was her drink of choice until this past year when I picked her up a bottle of wine for Christmas. I'm not sure which varietal I selected, but my mom quickly corrected my decision and informed me that Grandma only drinks Burgundy. And that was that. If you know my Grandma, she likes what she likes — and at nearly 90, who's to tell her otherwise? The bottle that I ultimately ended up giving to her was Gallo Family Vineyards Hearty Burgundy.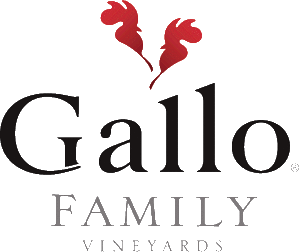 This year marks the 50th anniversary of Gallo's Hearty Burgundy, America's first truly iconic Red Blend.
It was 1964 when winemakers Ernest and Julio Gallo first introduced the red blend Hearty Burgundy. Its value proposition of a great tasting wine with big, generous flavors at an affordable price, put wine on America's dinner table.
To celebrate the Golden Anniversary of Hearty Burgundy, Gallo Family Vineyards has produced a limited edition bottle, featuring a special gold label and a 50th anniversary seal, that pays homage to the original flavor profile that first brought Americans into wine in the 1960's and 70's.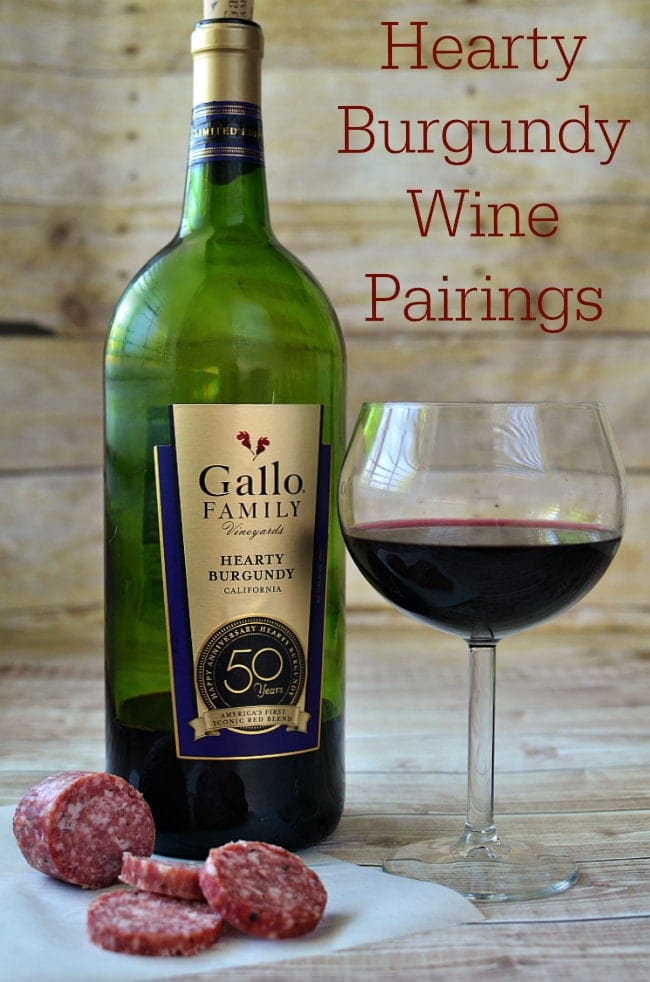 As its name suggests, Hearty Burgundy pairs well with a variety of hearty foods, including chili, Italian meat and hard cheeses. But that's by no means the full range of pairings for Hearty Burgundy, which has flavors of dark berry and red plum with subtle hints of oak. Here's a Pinterest board I put together with some pairings that I think would be excellent with Hearty Burgundy. As you can see, the dishes vary from red meat and fish, to pasta, mushrooms and even dessert!
Follow Stefanie Fauquet's board Hearty Burgundy Wine Pairings on Pinterest.


I was recently sent my own 50th anniversary bottle of Hearty Burgundy and I drank it over several days with a variety of foods and flavors. This was my first experience with Hearty Burgundy and it definitely won't be my last — I was actually taken by surprise with the flavor, which I found to be bold, yet easy to drink. With white and other light wines being my go-to, I certainly didn't expect be be taken with a red. But Gallo Hearty Burgundy delivered, pairing well with spaghetti with meat sauce (a family fave!), roasted chicken and a plateful of cured sausage. Yum!
I went through the large 1.5L rather quickly on my own, as evidence in the photo above; but Hearty Burgundy is meant to be shared. The Gallo brothers originally made the wine as an ode to the wines they enjoyed in Italy gathered around the dinner table with family and friends sharing great food and conversation.
I'm not 100% sure how my Grandma got into Burgundy, but with the timing of the Gallo brothers bringing Hearty Burgundy to the U.S., and the relatively low price point (Grandma's a smart shopper!), I can only assume that this is the Burgundy she got hooked on so many years ago. I like to think that she has great taste — and I know what I'm bringing to celebrate her big birthday this year!
Be sure to follow Gallo Family Vineyards on Facebook and Twitter to keep up-to-date with news and offers.