Earlier this month I was invited to attend a backyard fair at a local park— but this wasn't any backyard fair, it was a "Gwaltney Gweat Fair" ... and it wasn't open to the public!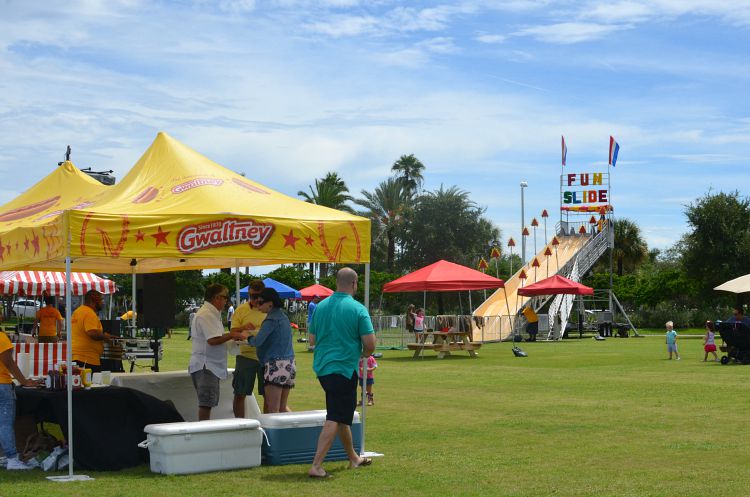 Jenny Dixon, a resident of St. Pete, FL (my hometown!) won the "Gwaltney Win Your Own Fair Sweepstakes" hosted earlier this summer. Her prize was her very own backyard fair, complete with attractions, food and games, for her family and up to 100 guests. She chose to host her fair at the beautiful Horan Park in St. Pete Beach, which turned out to be an amazing day full of gweat food and fun!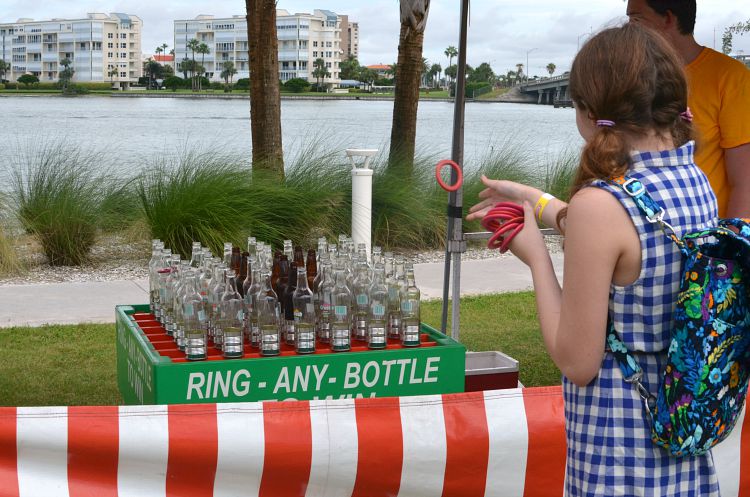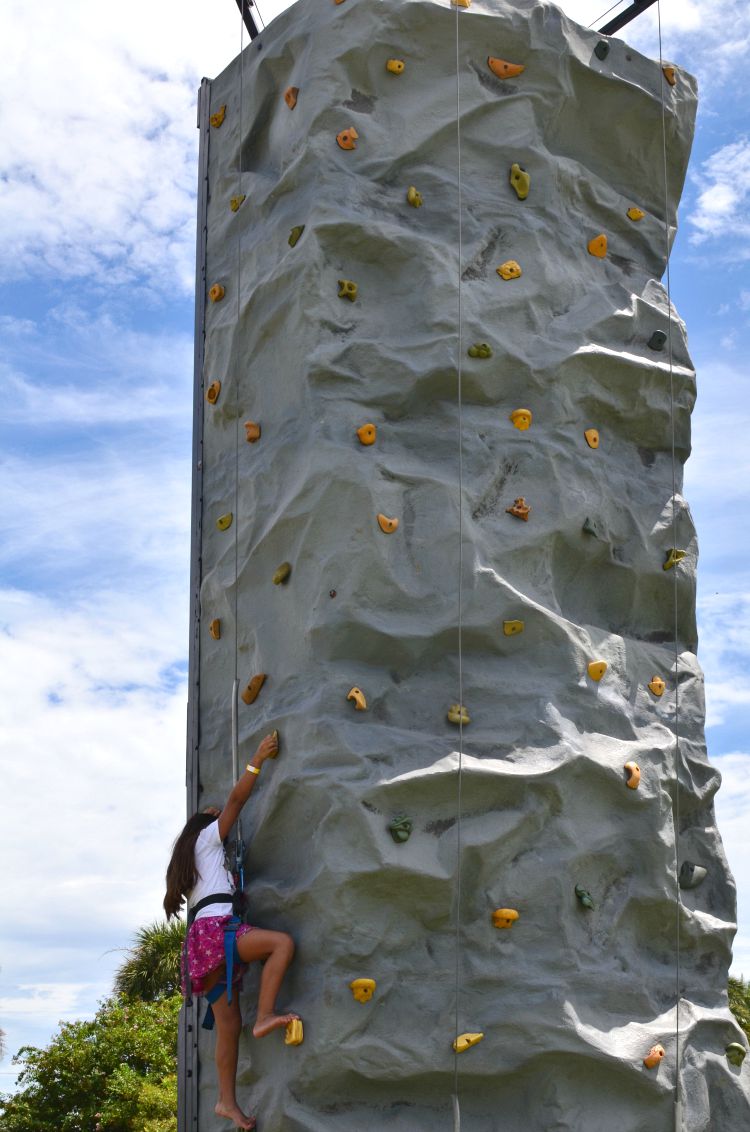 Enjoying a #Gwaltney hot dog at the backyard fair in St. Pete Beach today!! pic.twitter.com/IO0cI0g4ff

— Stefanie Fauquet (@MommyMusings) September 13, 2015
Pretty awesome, right!?
Now, Gwaltney's "Win Your Own Fair Sweepstakes" is over, but that doesn't mean you can't have your own backyard fair at home! As we were walking around the park, I came up with a few ideas to recreate this experience, which would be amazing for a birthday party, housewarming party, or really any excuse you can think of to bring people together — who doesn't love a fair!?
Backyard Fair Games & Activities
While I'm sure most backyards won't be able to accommodate the Fun Slide that was at Gwaltney's backyard fair, another equally fun (and smaller) option would be either a slide 'n slide or bounce house.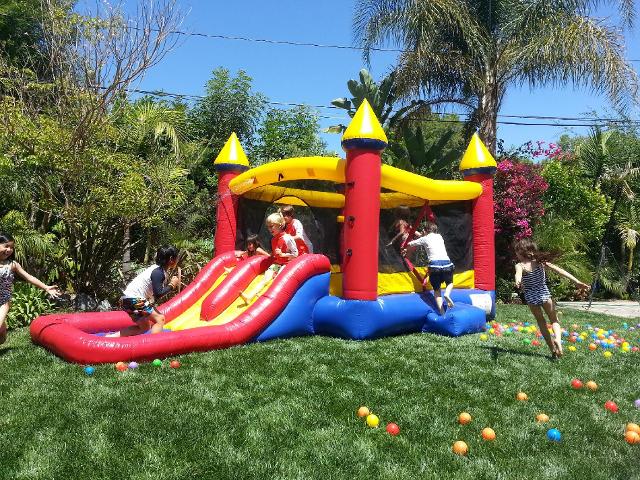 Fair games are easy to put together yourself. For a ring toss you only need a crate, some rings and empty glass bottles, and a bean bag toss requires a few baskets and bean bags — make sure you have prizes for the winners! Here are some additional fair activity ideas:
Face painting
Funny photo booth (Get together some fun props and a backdrop - leave a camera for selfies or have a photographer)
Water balloons
Spin to Win wheel
Cookie/cupcake decorating
Balloon animals
Craft station
Backyard Fair Food
You absolutely can't have a backyard fair without a ton of delicious food, and when a large crowd is involved, grilled hot dogs are the way to go! Instead of serving hot dogs straight from the grill, create a hot dog bar where guests can customize their Gwaltney beef, chicken or turkey franks with their favorite toppings. Must-haves include ketchup, mustard, relish, shredded cheese, sauerkraut, diced onion and chili.
Other fair favorites are popcorn, soft pretzels and cotton candy.
For even more backyard fair inspiration, check out my Backyard Fair Ideas Pinterest board.  
Follow Stefanie Fauquet's board Backyard Fair Ideas on Pinterest.


About Gwaltney
Originally founded in 1870 by P.D. Gwaltney in Smithfield, VA, Gwaltney offers a variety of bacon, hot dogs, bologna, lunchmeat and sausage. For more information and family recipes, visit www.GwaltneyFoods.com and www.Facebook.com/GwaltneyFoods. Gwaltney is a brand of Smithfield Foods.
Special thanks to Gwaltney for inviting me to the backyard fair. All opinions are my own.