I always have the best intentions when I buy fruits and veggies. But it never fails, week after week I throw uneaten produce in the trash due to it going bad in the refrigerator. And it always breaks my heart.
I know how expensive quality produce can be, and I strive to feed my family healthy food, so seeing it go to waste is crushing.
The problem isn't so much the amount that I'm buying, it's the limited self life of certain produce. Lettuce being one of my biggest problems. I eat salad on almost a daily basis, and I still can't keep up with how quickly it starts to wilt and get slimy-- just days after purchase.
That's why I was excited to try Rubbermaid FreshWorks.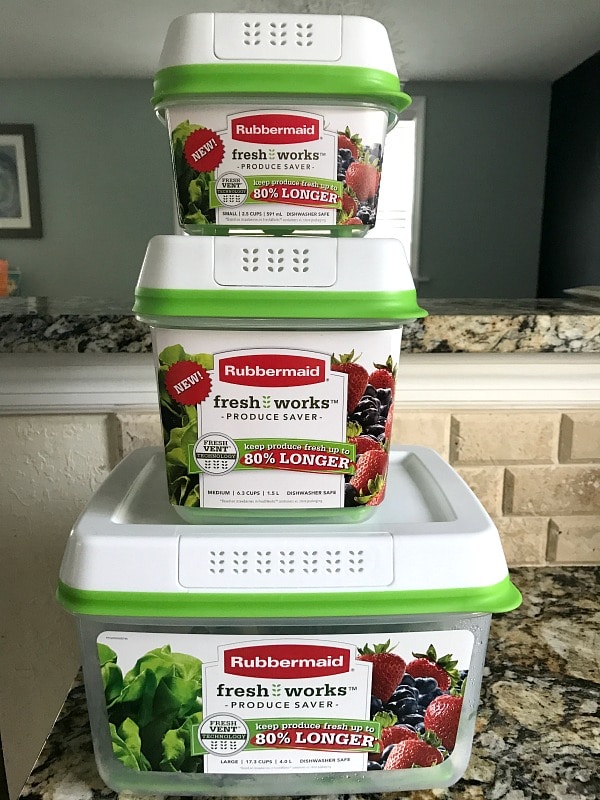 Rubbermaid FreshWorks is a new food storage container that uses patented FreshVentTM technology to keep produce fresher up to 80%* longer than traditional produce packaging. FreshVent regulates the flow of oxygen and carbon dioxide to create the optimal environment so produce stays nearly as fresh as the day it was picked, while the CrispTrayTM helps reduce moisture and spoilage.
*Based on strawberries in FreshWorks™ containers vs. store packaging. Results may vary depending upon produce and use.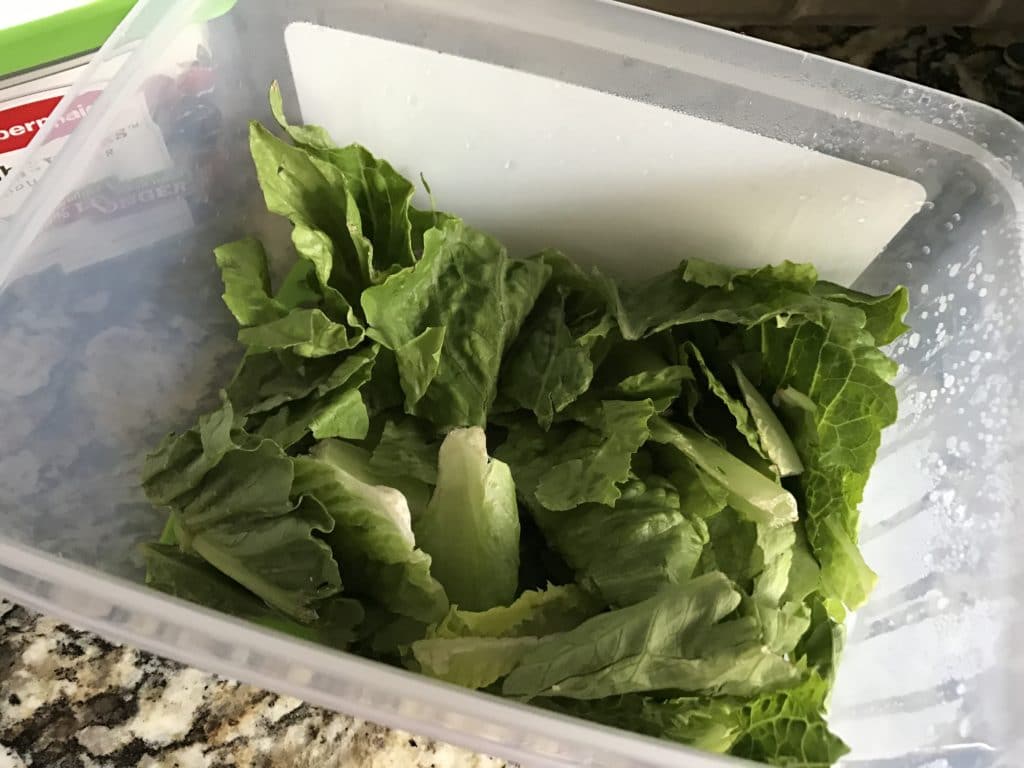 I put Rubbermaid FreshWorks to the test with bagged romaine lettuce that I use for Caesar salads. After opening the bag, I put the remaining lettuce into the largeRubbermaid FreshWorks container. For the rest of the week I had fresh, crisp lettuce! It was amazing!
I did the same with fresh tomatoes from our garden. A week later they were still plump.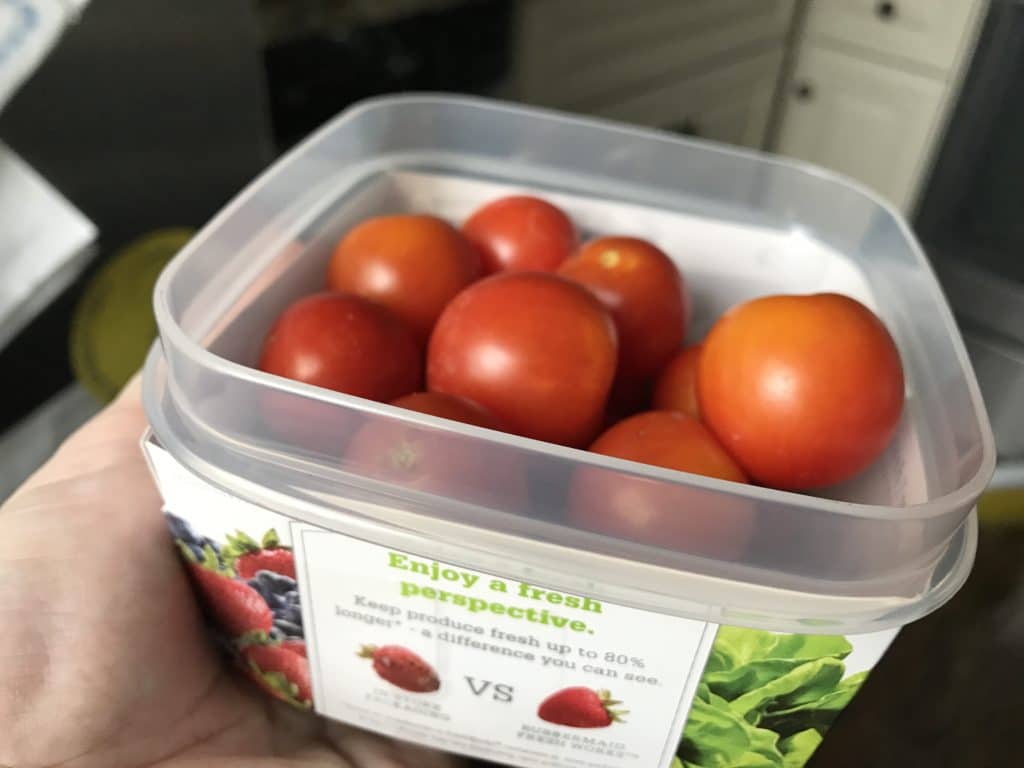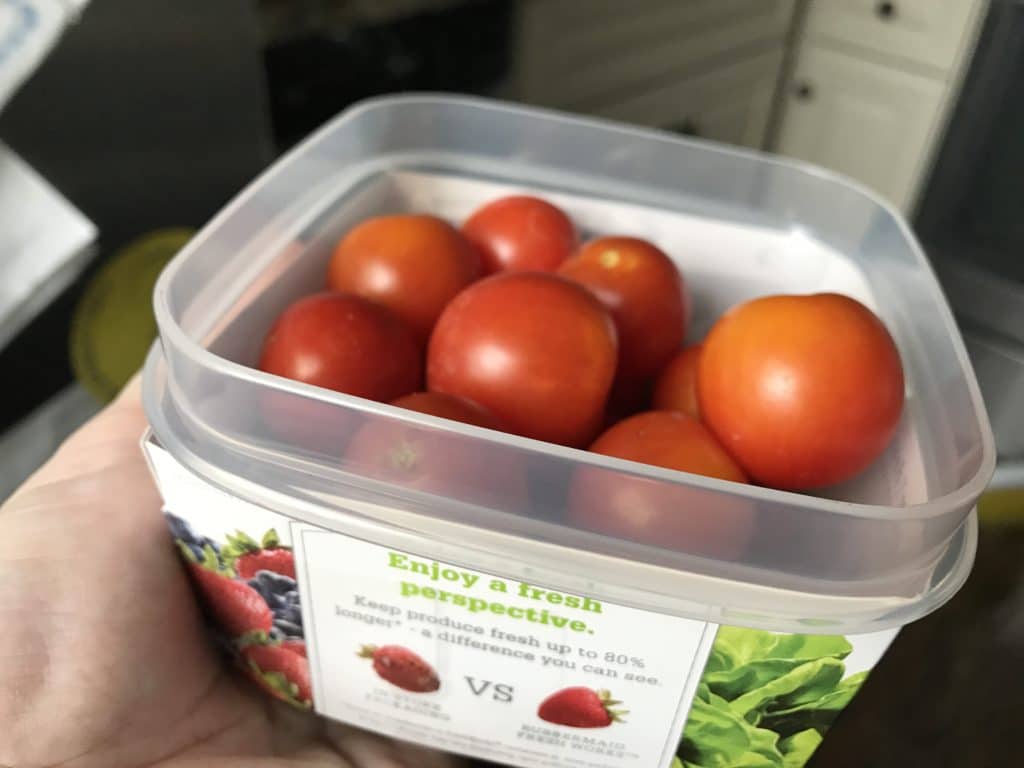 The big benefit of Rubbermaid FreshWorks is reduced waste, which equates to money saved. It's estimated that Americans waste $24 billion worth of produce every year, which is the equivalent of $192 per household.**
** Source: USDA 2014
FreshWorks are super easy to use-- you simply move produce from store packaging into the containers before refrigerating to maintain freshness for up to 80% longer.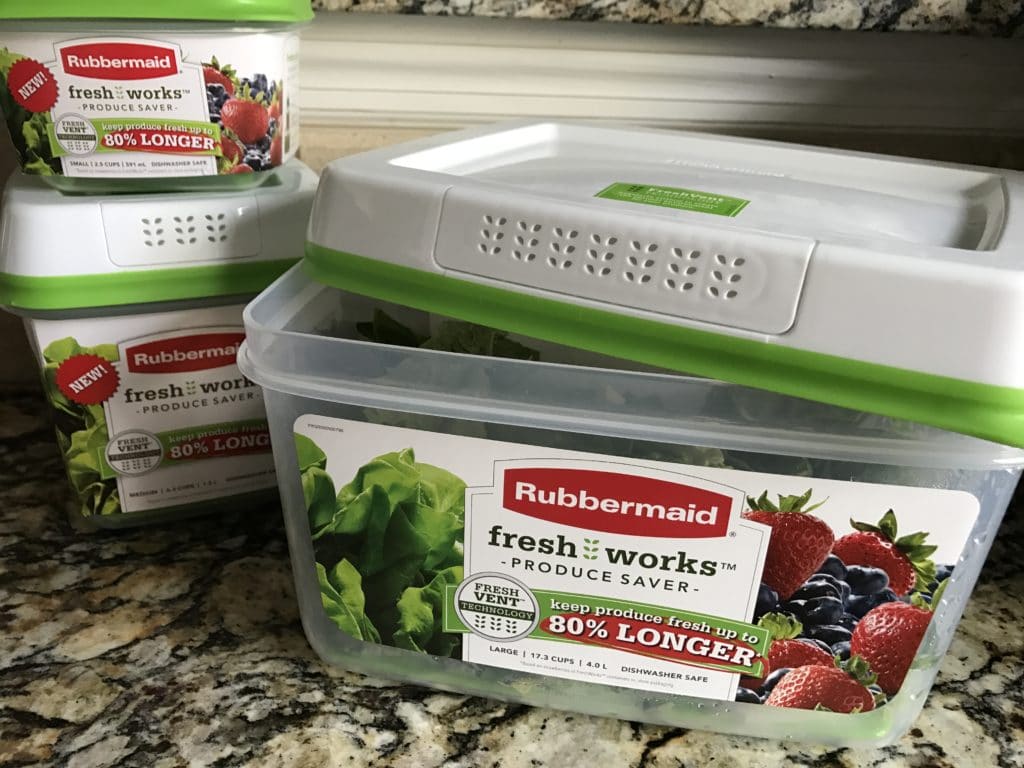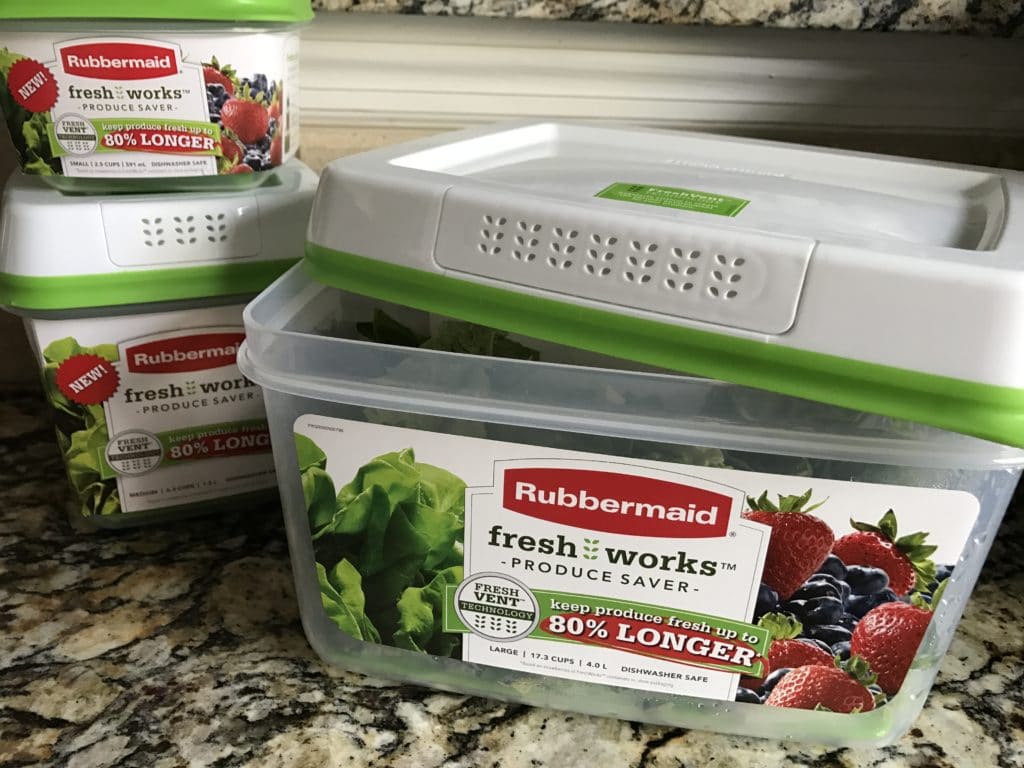 The lid filter lasts a lifetime, with no replacements needed, and the containers are BPA-free and microwave and top shelf dishwasher safe.
Rubbermaid FreshWorks Produce Savers are available in three sizes:
Small (2.5 Cups): Ideal for small berries.
Medium (6.3 Cups): Perfect for strawberries.
Large (17.3 Cups): Optimal for leafy greens.
Rubbermaid FreshWorks Giveaway
One lucky Mommy Musings reader will win a 3-piece set of Rubbermaid FreshWorks.