How to Make Cappuccino at Home Without an Espresso Machine - Make delicious cappuccino at home without a machine or special equipment. I have received information and materials from JOHNSON & JOHNSON CONSUMER, Inc., McNeil Nutritionals, LLC Subsidiary the makers of LACTAID®. The opinions stated are my own. This is a sponsored post.
Did you know that September 29th is National Coffee Day!? To be perfectly honest, I knew all about this day even before I partnered with Lactaid to share one of my all-time favorite coffee recipes— I seriously love coffee! 
While I start most mornings with a plain old cup of coffee, my real beverage of choice is cappuccino. There's nothing like extra foam to really get the day going!
For those with dairy sensitivity, this small indulgence may seem out of the question— but it's not when you make cappuccino at home with LACTAID® Milk.
This "recipe" is more of a method of preparation without the use of an expensive espresso machine. I came up with it because I didn't have a machine, and I didn't want to buy one. What I do have is a French Press and a blender... and that's all you need!
--> You don't even need a French Press, but it produces a much stronger cup of coffee.
How to Make Cappuccino at Home Without an Espresso Machine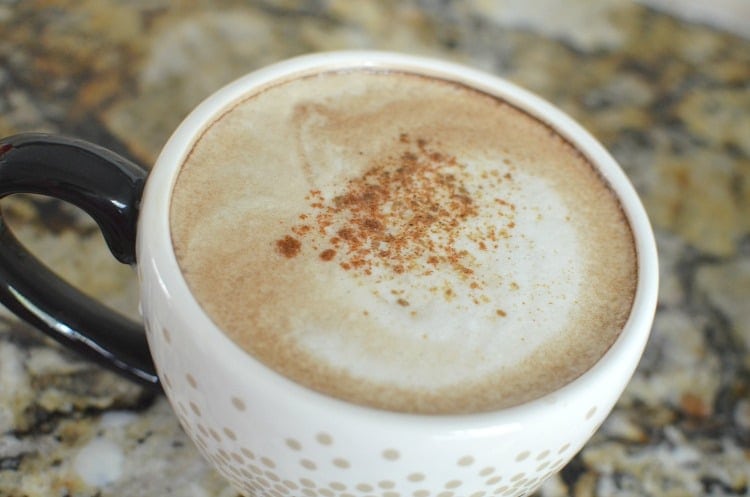 How to Make Cappuccino at Home Without an Espresso Machine
Ingredients
1

cup

LACTAID® Whole Milk

1

tablespoon

sugar

optional

1

cup

prepared coffee

regular or decaffeinated

Cinnamon or pumpkin spice
Instructions
Microwave LACTAID® Milk and sugar for 1 minute or until desired temperature.

Pour LACTAID® Milk mixture into a blender, cover and blend for 1 minute, until frothy.

Pour coffee into 2 small cups or 1 large mug. Top with foamy LACTAID® Milk mixture and sprinkle with cinnamon or pumpkin spice. Enjoy!
The results are pretty amazing!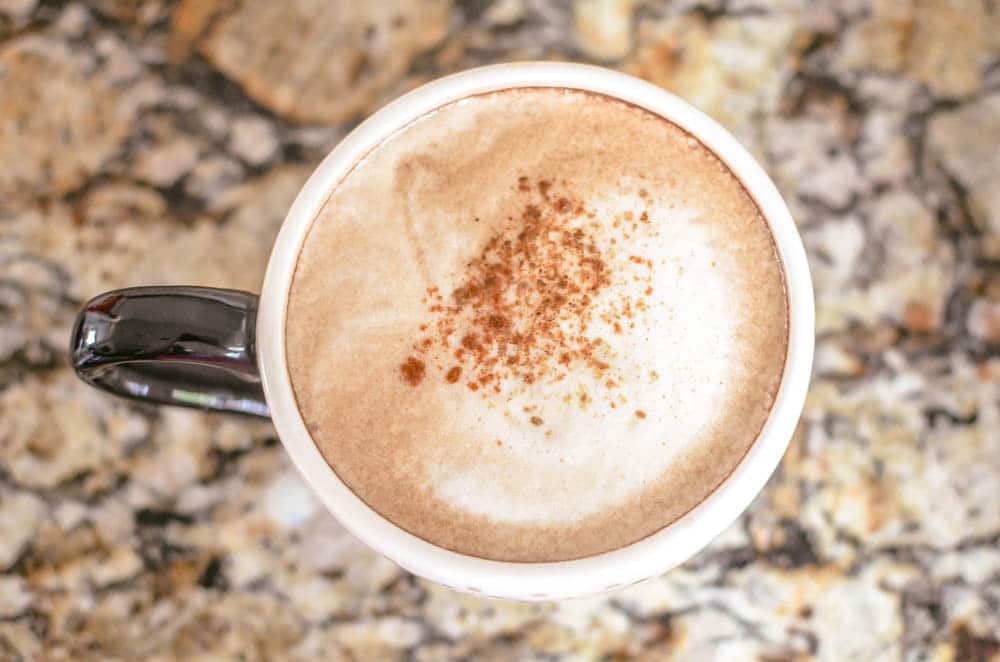 My sister suffers from dairy sensitivity, and now when she comes over I can offer her a delicious cup of cappuccino. LACTAID® Milk looks and tastes just like regular milk, only the lactose has been removed so it's easy to digest.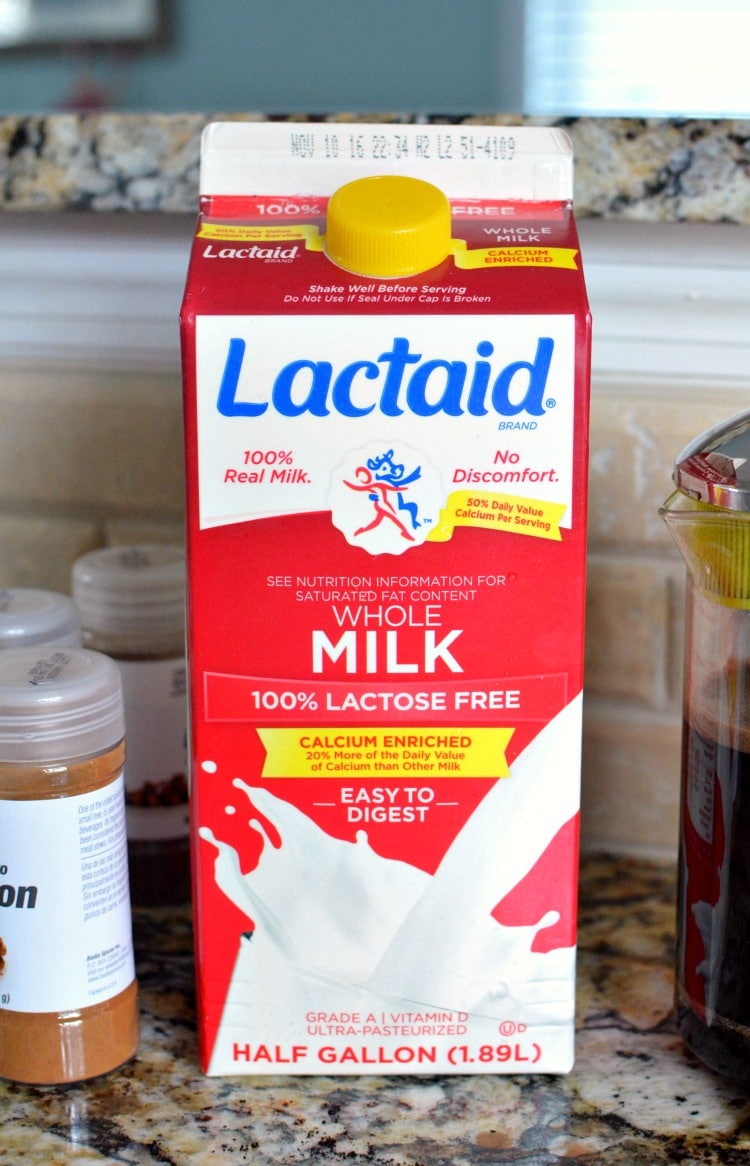 No More Dairy Envy
I have been working with LACTAID® for a few months now to bring you great recipes for those who are lactose intolerant or dairy sensitive. Be sure to check out my delicious recipes for Lactose-Free Fudge Brownies and Lactose-Free Ice Cream Waffle Sandwiches. In addition, LACTAID® launched the No More Dairy Envy campaign, which helps consumers learn how they can savor a full dairy experience by providing opportunities to enjoy dairy without a second thought using LACTAID® - the milk that doesn't mess with you.
To help put an end to #DairyEnvy this National Coffee Day, the LACTAID® Brand partnered with Milk Bar & Christina Tosi as well as celebrity chef Marcela Valladolid to create exclusive coffee recipes made with LACTAID® Milk.
Visit Lactaid.com for access to the exclusive Milk Bar recipes made with LACTAID® Milk including: Milk and Marcela Valladolid's Iced Horchata Latte, Mexican Arroz con Leche and Mexican Mocha. And be sure to follow LACTAID® on Facebook & Twitter with hashtag #DairyEnvy.