I have received information and materials from JOHNSON & JOHNSON CONSUMER, Inc., McNeil Nutritionals, LLC Subsidiary the makers of LACTAID®. The opinions stated are my own. This is a sponsored post.
Now that I have a family member that suffers from lactose intolerance, I know first hand how debilitating it can be. Personally, I can't imagine having to give up my favorite dairy products for the fear of stomach distress. Common favorite foods, like ice cream are usually off limits— and with the summer here, that almost seems unbearable! Thankfully this is an option for those who suffer with dairy sensitivities: LACTAID®.
I mentioned LACTAID® Milk in a previous post where I shared a delicious recipe for Lactose-Free Fudge Brownies. LACTAID® Milk is perfect for those who are lactose intolerant or dairy sensitive— it looks and taste just like regular milk (or chocolate milk), just without the lactose so it's easy to digest.
In addition to milk, LACTAID® also has a line of ice cream that satisfy the cravings of those who are dairy sensitive and non-dairy sensitive alike.
LACTAID® Ice Cream is a dream come true for anyone suffering with lactose intolerance and dairy sensitivity. LACTAID® Ice Cream comes in several flavors sure to please including,Chocolate, Cookies & Cream, Vanilla, Berry Chocolate Crumble, Salted Caramel Chip, and NEW Mint Chocolate Chip. Because it's made with real dairy, it tastes just like the real ice cream it is.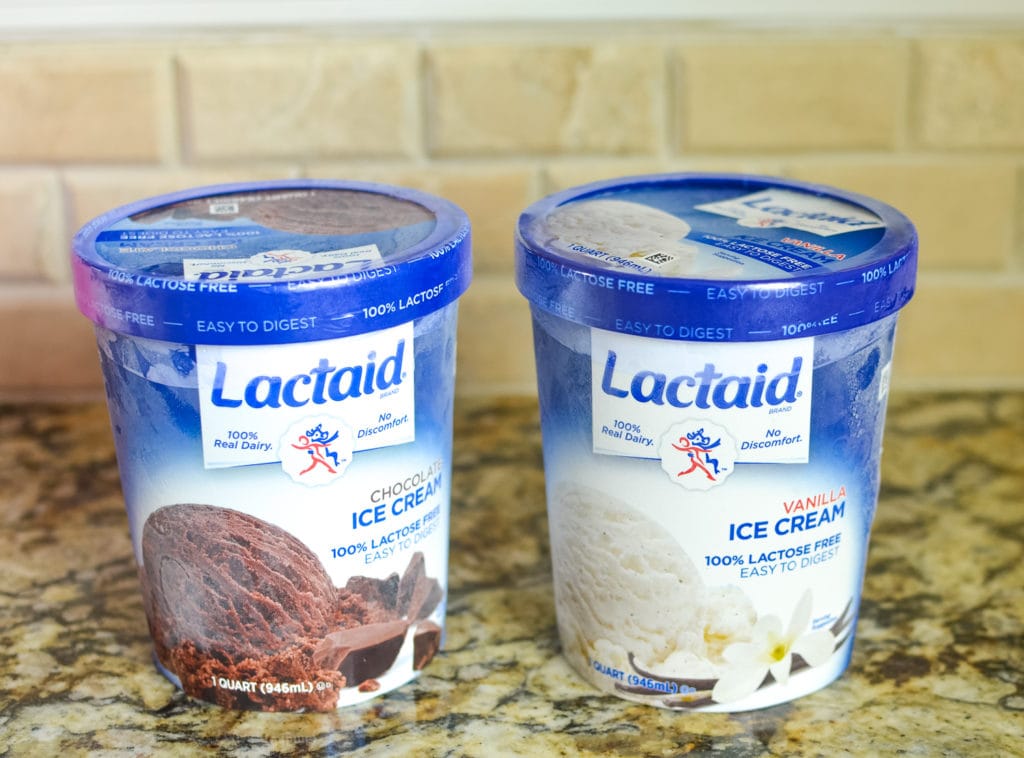 To celebrate summer, I thought I would make one of my favorite ice cream treats— Ice Cream Waffle Sandwiches!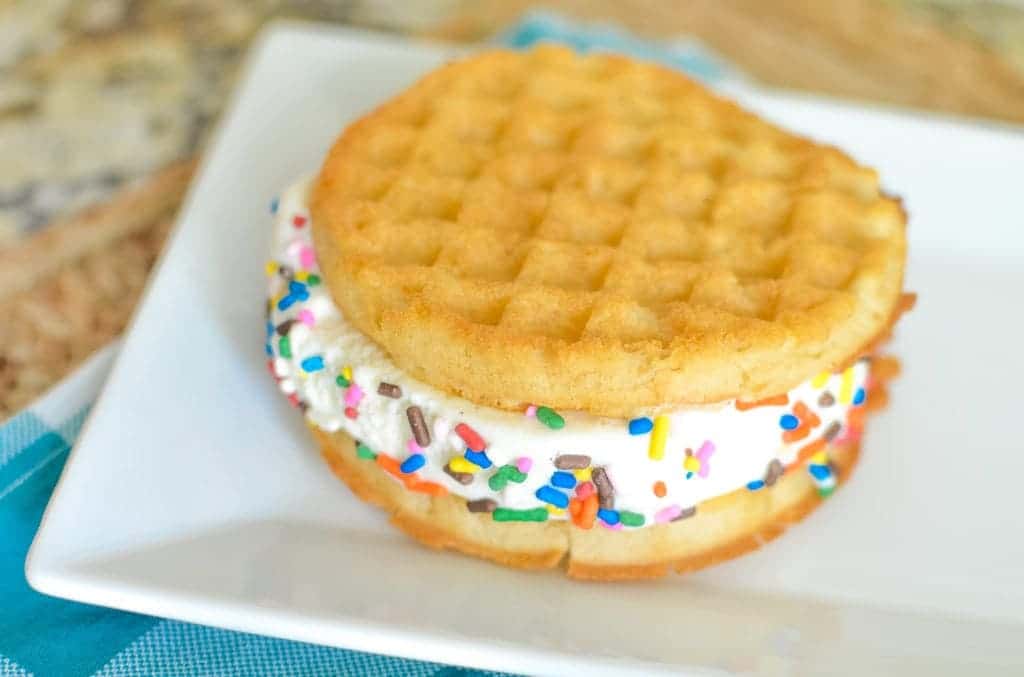 Typically these tasty treats would be a no-no for anyone who is dairy sensitive or lactose intolerant. But with LACTAID® ice cream and dairy-free waffles, it's an indulgent treat that won't cause stomach distress. Here's how easy they are to put together:
Lactose-Free Ice Cream Waffle Sandwiches
Ingredients:
LACTAID® ice cream (any flavor)
Dairy-free frozen waffles — mine were also gluten-free
Colorful sprinkles
Directions:
Toast waffles as directed.
Scoop or slice LACTAID® ice cream on waffle. Top with second waffle.
Rotate waffle ice cream sandwich in candy sprinkles until all sides are covered. Enjoy!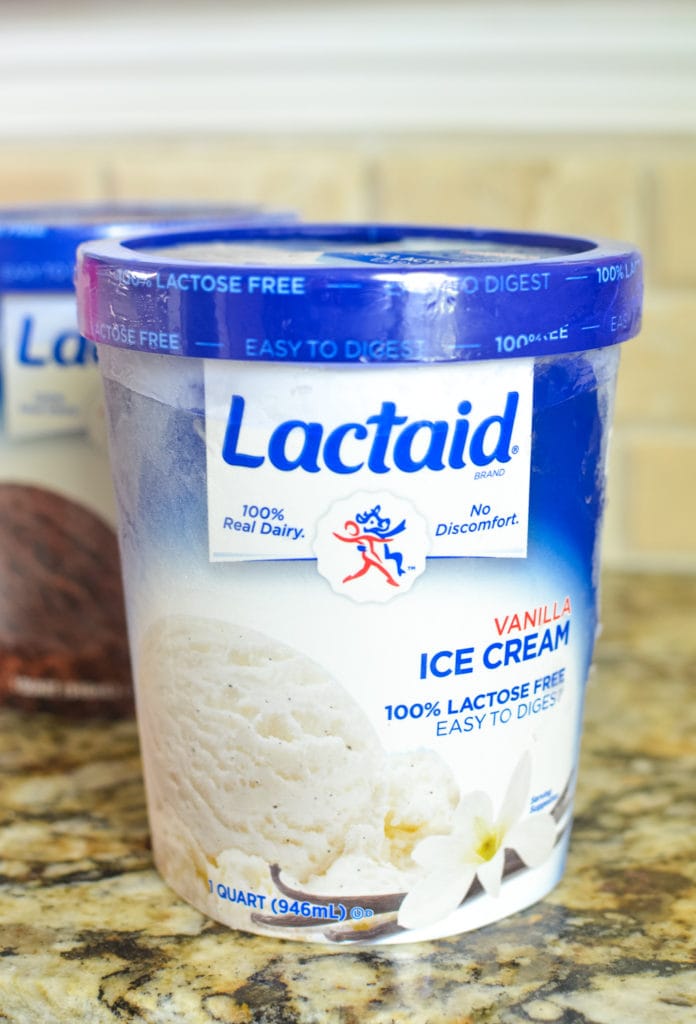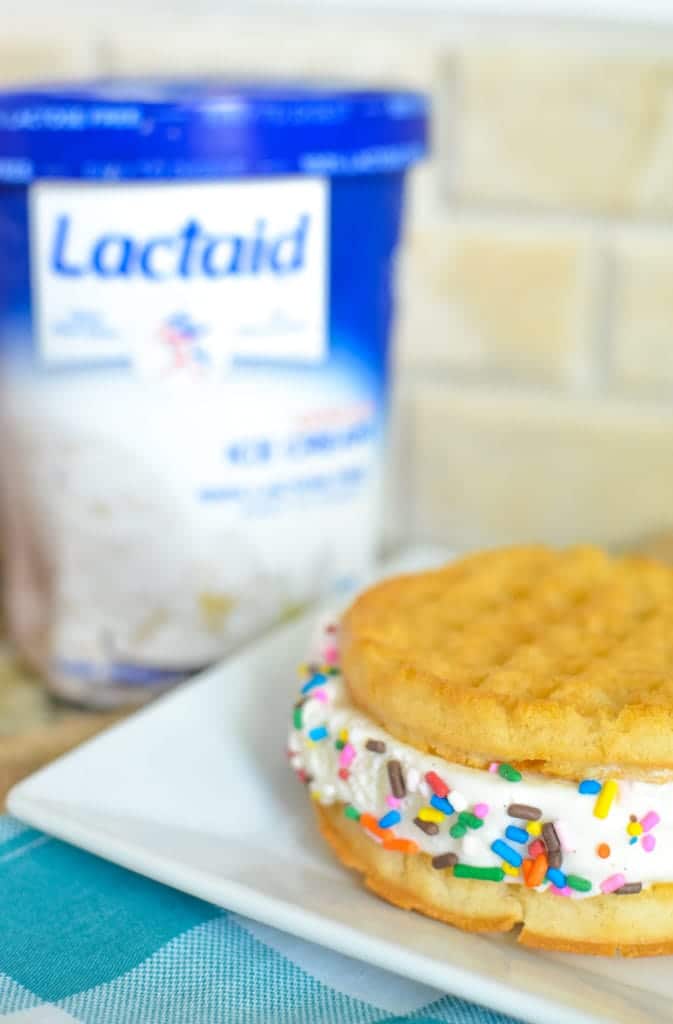 Lactose Intolerance Doesn't Have to Ruin Your Fun
For over 30 years, LACTAID® Brand has been bringing consumers high-quality products that allow people with dairy sensitivity cause by lactose to enjoy the taste of real dairy milk, ice cream, and cottage cheese without the painful price that people with dairy sensitivities normally have to pay. LACTAID® products are REAL dairy products, they just don't have lactose — the protein that can cause horrible stomach issues.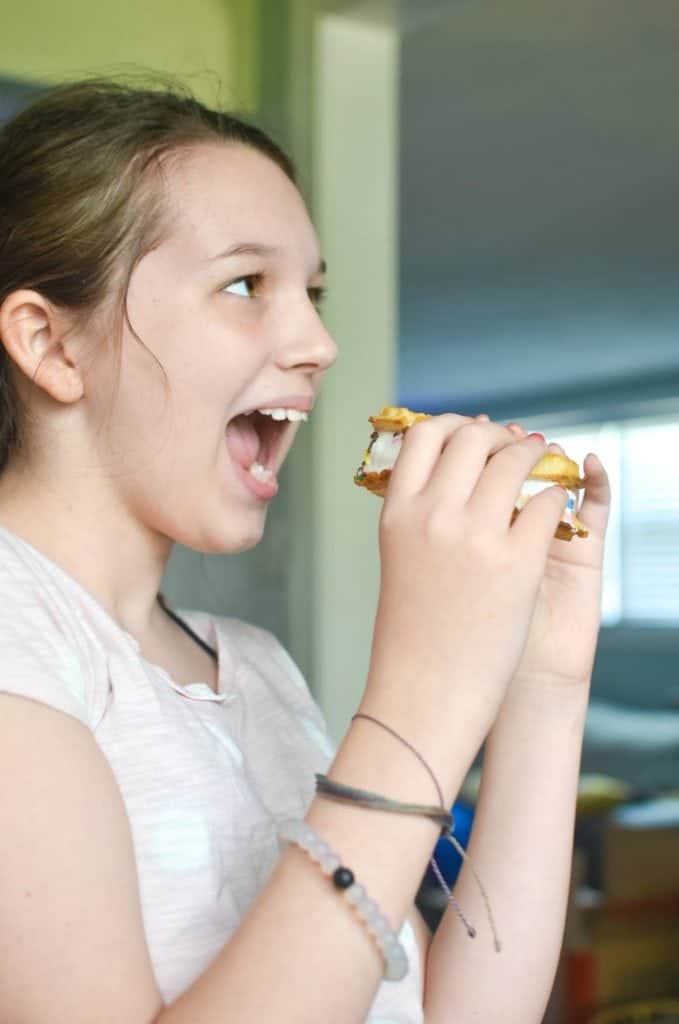 No More #DairyEnvy
The LACTAID® Brand's No More Dairy Envy campaign is committed to helping those with dairy sensitivity due to lactose. Everyone loves a creamy, decadent dessert, but for those with sensitivity to dairy due to lactose, it  can bring on a serious case of envy.  With six delicious flavors,  including this year's newest addition— Mint Chocolate Chip— LACTAID® Ice Cream gives everyone the opportunity to enjoy a creamy scoop of their favorite treat, without having to think twice.
To  help  put  an end to Dairy Envy this season, the LACTAID® Brand partnered with Milk Bar – the dessert empire founded by James Beard award-winning pastry chef, Christina Tosi – and created exclusive ice cream recipes so everyone can beat the heat with their favorite cold treat.
Visit
Lactaid.com
for access to the exclusive Milk Bar recipes made with LACTAID® Ice Cream including: Milk Bar Compost Cookie® Granola Fudge Sundae and Milk Bar Strawberry Popcorn Shake. And be sure to follow LACTAID® on 
Facebook
 &
Twitter
 with hashtag #DairyEnvy.