I have received information and materials from JOHNSON & JOHNSON CONSUMER, Inc., McNeil Nutritionals, LLC Subsidiary the makers of LACTAID®. The opinions stated are my own. This is a sponsored post.
Being lactose intolerant or dairy sensitive is a pain. Literally. People who suffer from lactose intolerance or dairy sensitivity can't enjoy many of the things that we take for granted every day. When you're lactose intolerant or dairy sensitive, you view the world through a lens of what will or won't cause discomfort. With so many delicious desserts out there, I can't imagine how difficult it would be to resist, or worse, suffer the consequences after indulging in your favorite sweet treats.
But there is an answer: LACTAID®.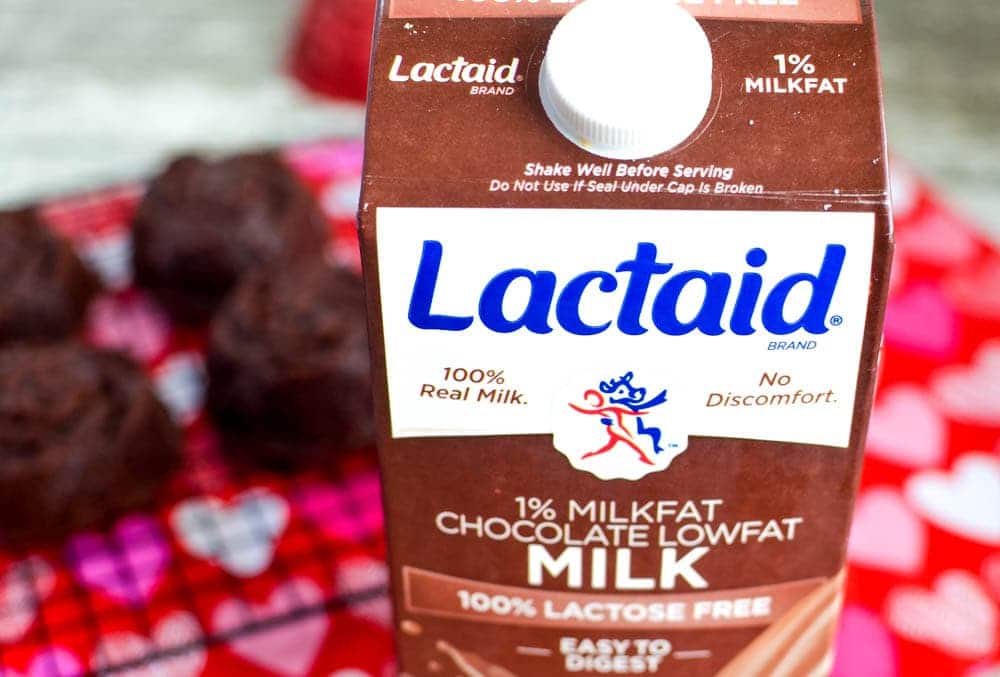 LACTAID® is 100% real milk, just without the lactose. This means anyone who suffers from a lactose intolerance or dairy sensitivity can enjoy their favorite foods, including cereals, desserts and even ice cream, with LACTAID® as a replacement. Plus, LACTAID® Milk is just as healthy as regular milk, some products even have a bonus of 20% more calcium than regular milk.
Did you know that 92% of lactose intolerant and dairy sensitive Americans say they experience "Dairy Envy" when they see other people enjoying dairy based desserts? Here are a few more stats from LACTAID®1
72% of those surveyed said Valentine's Day felt incomplete without dessert
76% have been embarrassed bye the symptoms of their lactose intolerance or dairy sensitivity due to lactose on a date
68% have held back from eating dessert on Valentine's Day due to their lactose intolerance or dairy sensitivity
60% of lactose intolerant or dairy sensitive women would rather receive dessert over lingerie on Valentine's Day
With Valentine's Day approaching, I thought I would come up with a special recipe that both dairy-lovers and lactose intolerant people can enjoy. I took my favorite brownie recipe and made a few substitutions, including the use of LACTAID® Chocolate Milk (for super chocolaty brownies!). In addition to zero lactose, there are no eggs or butter in this recipe... you can literally eat the batter!
Lactose-Free Fudge Brownies Recipe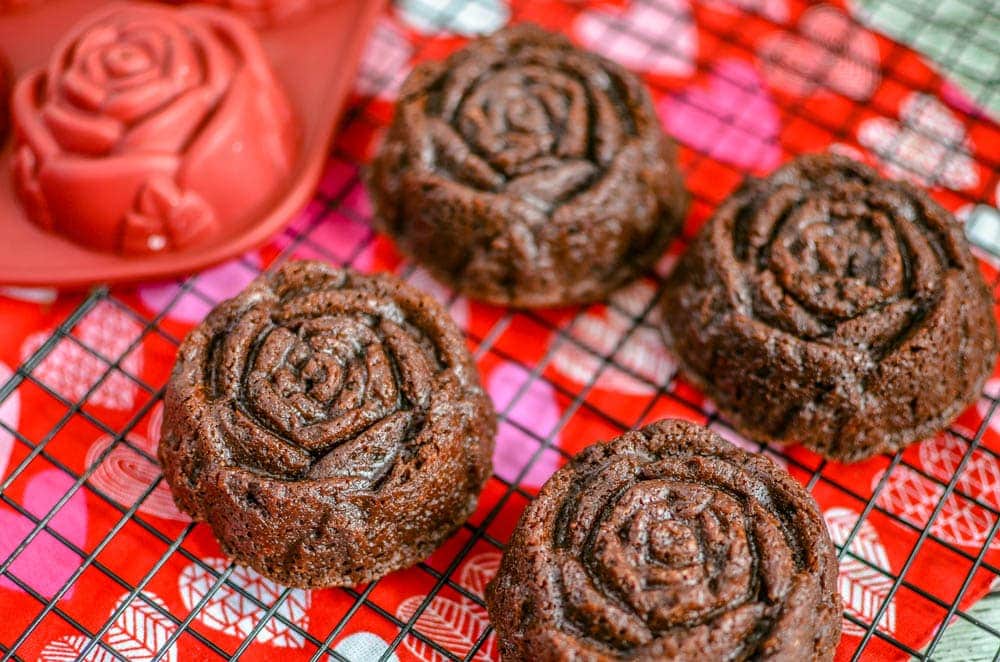 Lactose-Free Fudge Brownies Recipe
Ingredients
1-⅓

cups

All-Purpose Flour

1

cup

Sugar

⅓

cup

Unsweetened Cocoa Powder

½

teaspoon

Baking Powder

½

teaspoon

Salt

½

cup

LACTAID® Chocolate Milk

½

cup

Vegetable Oil

½

teaspoon

Vanilla
Instructions
Preheat oven to 350 degrees.

Thoroughly combine all dry ingredients in a large bowl.

Add wet ingredients. Mix until batter is thick and fudgey.

Scoop batter into pan or mold.

Bake 20-25 minutes or until toothpick comes out clean.
Beautiful, right? I used this rose-shaped silicone mold for Valentine's Day, but any pan or mold will do.
To ensure dessert lovers can satisfy their sweet tooth without any unwanted discomfort, the LACTAID® Brand is partnering with desserts empire Milk Bar as part of the No More Dairy Envy campaign to provide complimentary, lactose-free dessert experiences starting this Valentine's Day. Stay tuned as the LACTAID® Brand and Milk Bar announce exclusive opportunities for dairy sensitive sufferers to indulge in lactose-free sweets without discomfort all year long.
For more delicious recipes made with LACTAID® Milk visit the LACTAID® recipe page. There's even have a handy recipe converter to help you create your own lactose-free recipes using LACTAID® products.
Follow LACTAID® on Facebook and Twitter for more information on how to combat #DairyEnvy.
Feel free to post this image on Pinterest – Just hover over the image and click "Pin It".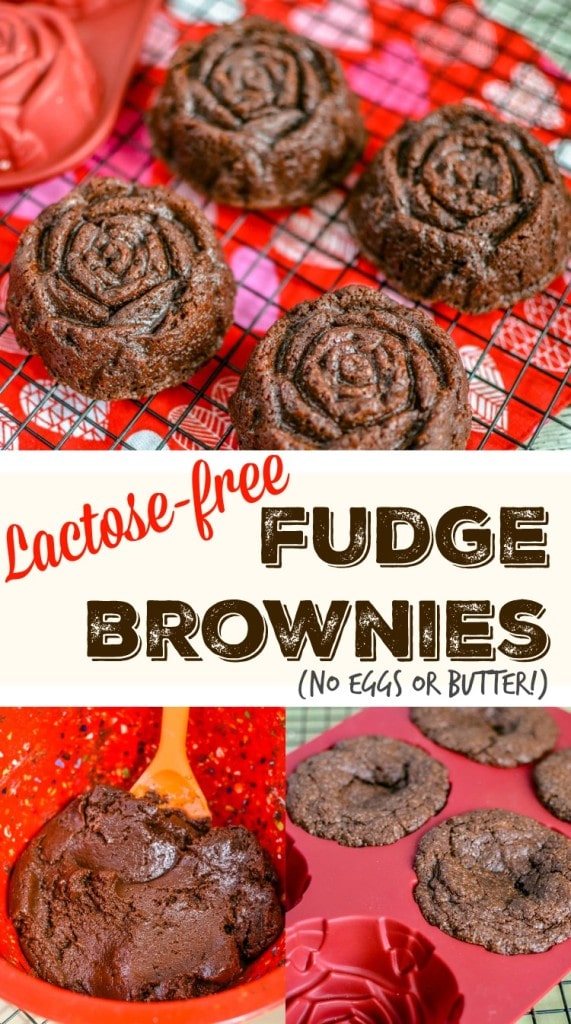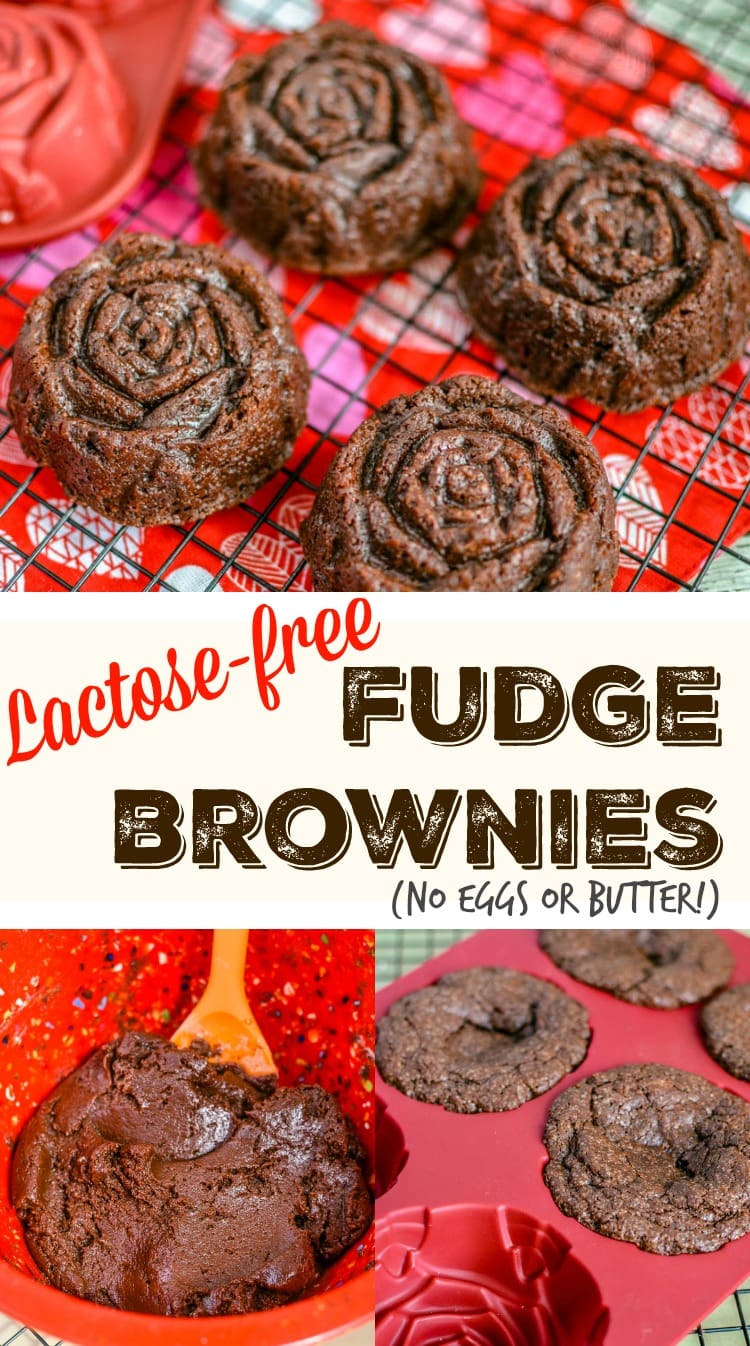 1 Wakefield Research survey conducted between December 21 2015 and January 7 2016 among 501 nationally representative U.S. dairy sensitive and lactose intolerant adults ages 18+. Survey sponsored by the LACTAID® Brand.