How to Make Pumpkin Puree - A step by step guide to making pumpkin puree.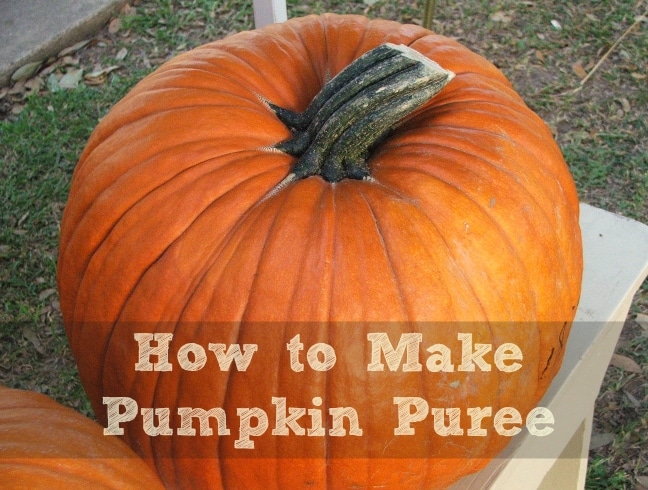 If you're like me, you have a pumpkin or two left from Halloween.
I realize we're already halfway through November, but it takes a while for a pumpkin to go bad. As long as it's not squishy to the touch, the pumpkin is probably good.
Instead of seeing the poor thing go to waste, I chopped it up, baked it and made pumpkin puree. Next year I'm going to make and freeze batches of puree as soon as pumpkins become available so I'll have it on hand the entire season. Pumpkin pancakes, muffins or pie, anyone!? 🙂
Making Pumpkin Puree
1. Rinse large pumpkin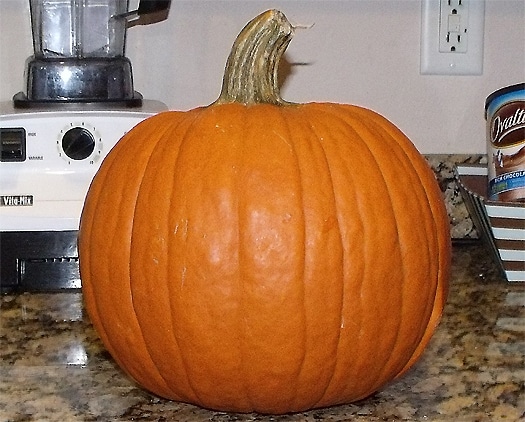 2. Cut off the top and scoop out insides. You'll notice some of my seeds started to sprout...throw those away.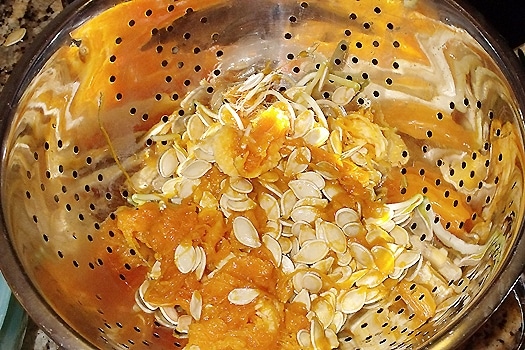 3. Cut the pumpkin into large chunks.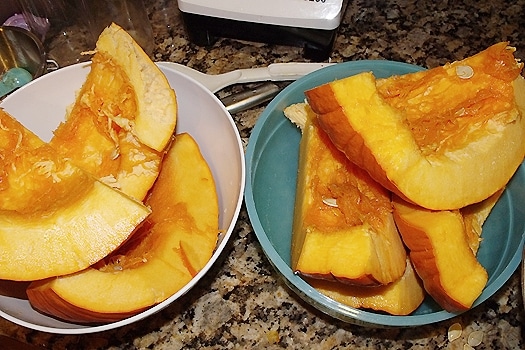 4. Wash and dry seeds. You can bake these in the oven at 350 degrees for 20 minutes. Sprinkle with salt or favorite seasoning.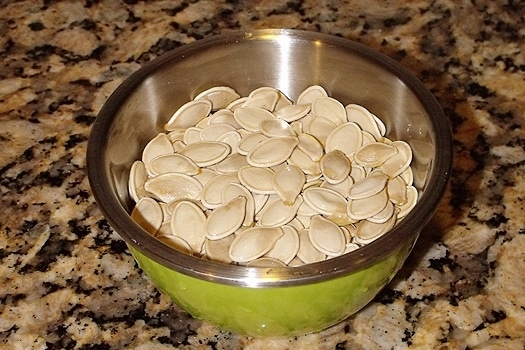 5. Place chunks of pumpkin on a baking sheet and bake at 350 degrees for an hour to an hour and a half. Until the skin is fork-tender. I started with the pumpkin flesh side down, but after ½ hour of baking, I flipped them flesh side up.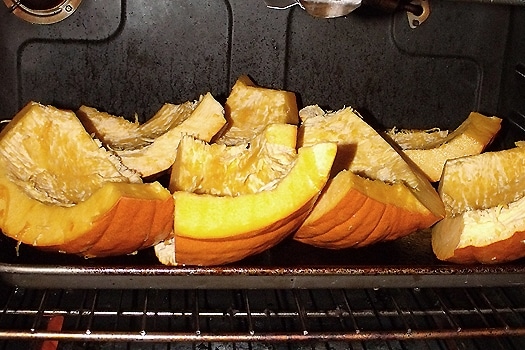 6. Flip pumpkin over and let cool. Once cooled, scrape out insides.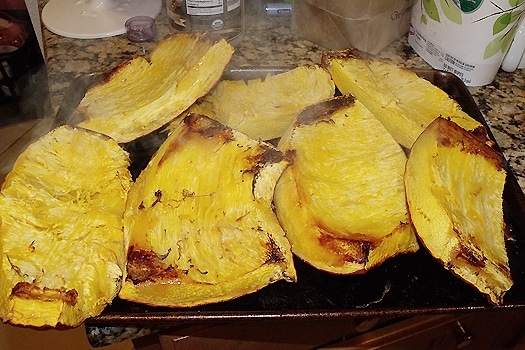 7. I pureed mine in my Vita-Mix. You could also use a food processor or potato masher.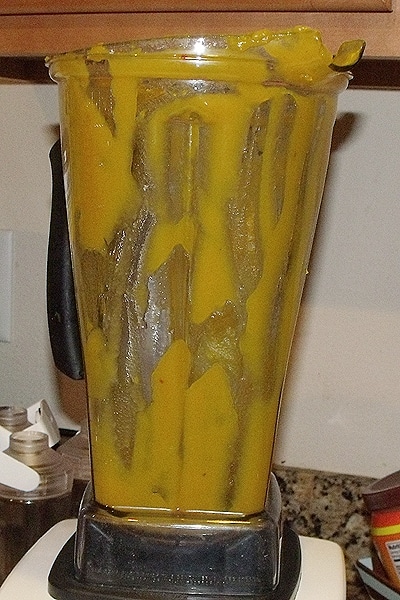 8. Portion pumpkin puree into freezer bags. Label and freeze. My pumpkin yielded 5 cups of puree.
9. To thaw pumpkin, place in refrigerator the night before use, or submerge in cold water until defrosted.