How to Make Grilled Ham and Cheese Sandwich. This post is brought to you by Buddig, all opinions are my own.
My Meal Maker is my mom, who is the best home cook I know. Every evening growing up she had dinner on the table, which was more often than not made from scratch. I don't ever remember disliking anything she made, and to this day I still ask her for recipes.
Once in a while, I will beg her to come to my house to make one of her specialties because even when I follow her exact recipe it doesn't quite taste the same! Does this sound familiar to you?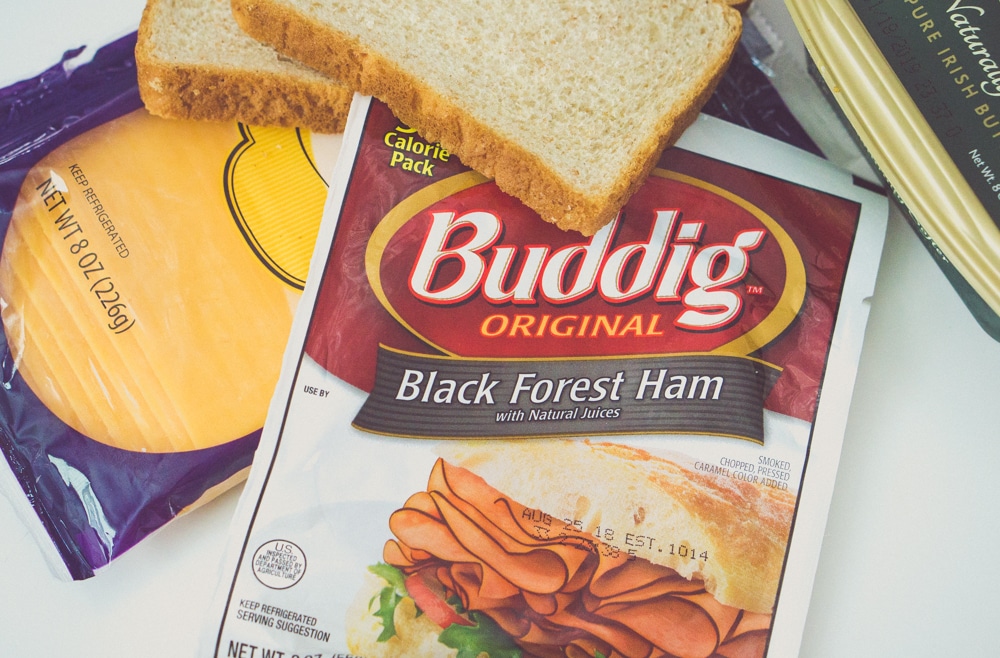 I want to share a quick lunch idea that my mom made for me when I was a kid.
This Grilled Ham and Cheese Sandwich isn't so much a recipe as it is a preparation. The secret, I think, is that my mom fried up slices of ham before the sandwich.
So when she was making the grilled cheese in a pan, the old school way, she would layer the melted cheese with crispy slices of ham. It's just as yummy as it sounds -- and honestly, it's the best way to make grilled ham and cheese sandwich!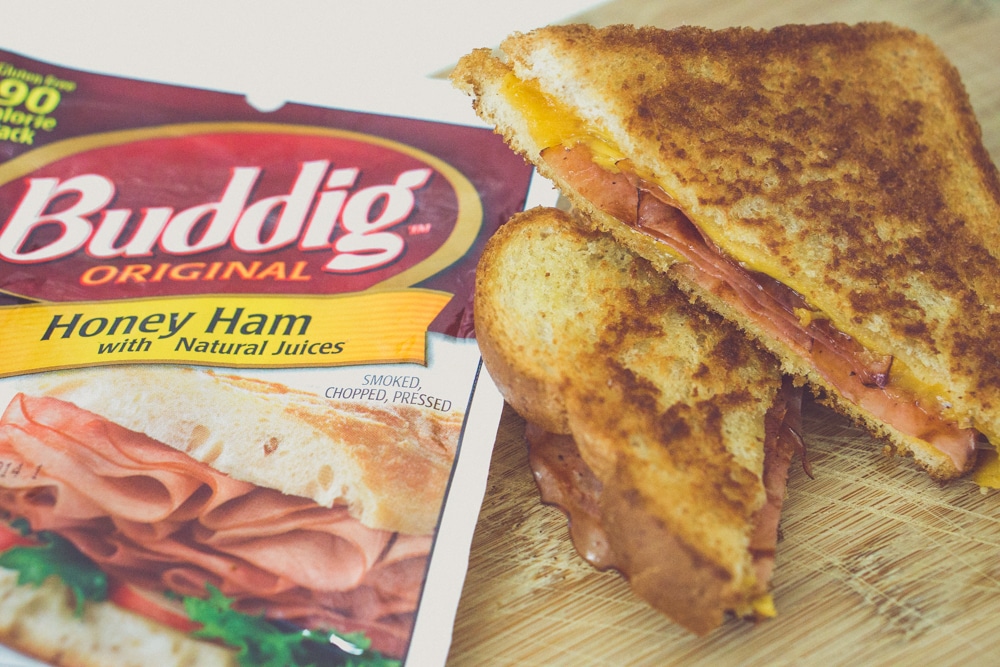 Grilled Ham & Cheese Sandwich
Ingredients
2

slices

bread

4

slices

ham

2

slices

American cheese

or cheese of choice

3

tsp

butter
Instructions
Add 1 tsp butter to frying pan on medium-high heat. Add slices of ham and cook until crispy, flipping occasionally. Set cooked ham slices aside on a paper towel.

Spread one side of each slice of bread with 1 teaspoon butter.

Using the same pan the ham was fried in, place one slice of bread, butter side down, on the skillet set to medium-high heat.

Layer slices of cheese and ham.

Place another slice of bread butter side up on the sandwich. Flip once the first slice of bread is golden brown and continue cooking until the second side is golden brown and cheese is melted.