Is there someone in your life that has been your "Meal Maker"? A special person that has impacted your life through food? If so, you could win up to $25,000 in the Buddig "Thanks to the Meal Makers" Sweepstakes. This post is brought to you by Buddig, all opinions are my own.
My Meal Maker is my mom, who is the best home cook I know. Every evening growing up she had dinner on the table, which was more often than not made from scratch. I don't ever remember disliking anything she made, and to this day I still ask her for recipes. Once in a while, I will beg her to come to my house to make one of her specialties because even when I follow her exact recipe it doesn't quite taste the same! Does this sound familiar to you?
Buddig, a family-owned company known for their convenient and affordable meats, is celebrating their 75th anniversary this year and is hosting a sweepstakes for customers to win up to $75,000 in prizes!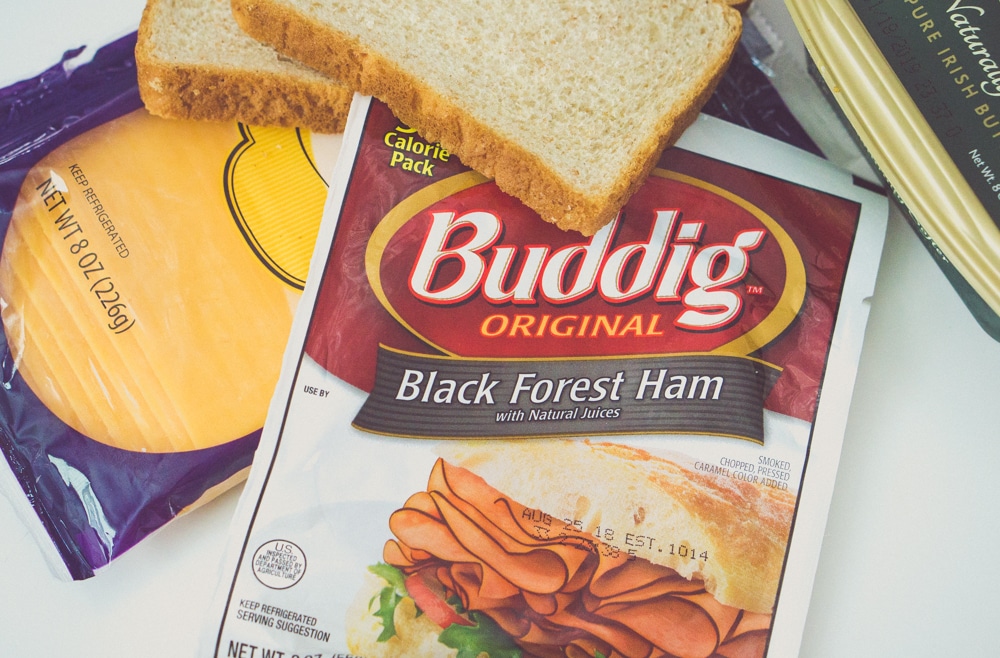 Buddig's "Thanks to the Meal Makers" Sweepstakes is honoring "Meal Makers" across the country who have filled hungry bellies and brought families closer together through food.
You have the ability to say thank you to the "Meal Maker" that has impacted your life, with a one-minute, online video submission on the company's website.
Content can be entered under the "Submit Your Story" tab, and each submission will be eligible to win up to $25,000. Winners will be selected by the authenticity of their story, context relevance, audience appeal, quality of their video and by the number of votes they receive.
Ready for the prizes?
Grand Prize Winner – One lucky winner will be awarded $25,000 and will receive an additional product "Prize Pack" at $125 value.
First Prize – Four candidates will receive $7,500.
Second Prize – 20 candidates will receive $750.
Additional Prizes – Throughout the 13-week promotion, five candidates will be selected to receive $75 each week.
Candidates must be 18 years or older at the time of entry. The promotion is open to applicants in all 50 states and the District of Columbia and is limited to one submission per household. The deadline for submission is Aug. 31 at 11:59 p.m. CST. To upload your video or get more information, be sure to visit www.thankyou.buddig.com
Now I know you're going to want to make a quick video and enter the sweepstakes for yourself— Who can turn down the chance to win 25k!? But first I wanted to share a quick lunch idea that my mom made for me when I was a kid.
This Grilled Ham and Cheese Sandwich isn't so much a recipe as it is a preparation. The secret, I think, is that my mom fried up slices of ham before the sandwich. So when she was making the grilled cheese in a pan, the old school way, she would layer the melted cheese with crispy slices of ham. It's just as yummy as it sounds!
Grilled Ham & Cheese Sandwich
Ingredients
2

slices

bread

4

slices

ham

2

slices

American cheese

or cheese of choice

3

tsp

butter
Instructions
Add 1 tsp butter to frying pan on medium-high heat. Add slices of ham and cook until crispy, flipping occasionally. Set cooked ham slices aside on a paper towel.

Spread one side of each slice of bread with 1 teaspoon butter.

Using the same pan the ham was fried in, place one slice of bread, butter side down, on the skillet set to medium-high heat.

Layer slices of cheese and ham.

Place another slice of bread butter side up on the sandwich. Flip once the first slice of bread is golden brown and continue cooking until the second side is golden brown and cheese is melted.