Wear Invisalign or clear aligners and looking for a chewies alternative? Learn about Movemints™ - The Mint that Fits™. This post is brought to you by Movemints and The Motherhood. All opinions are my own.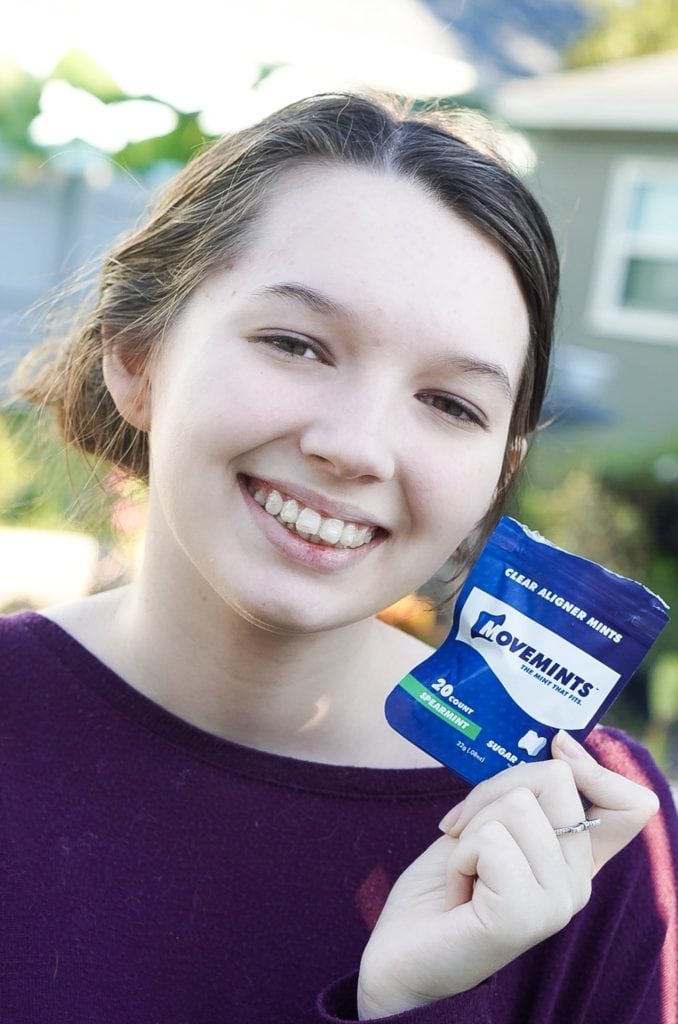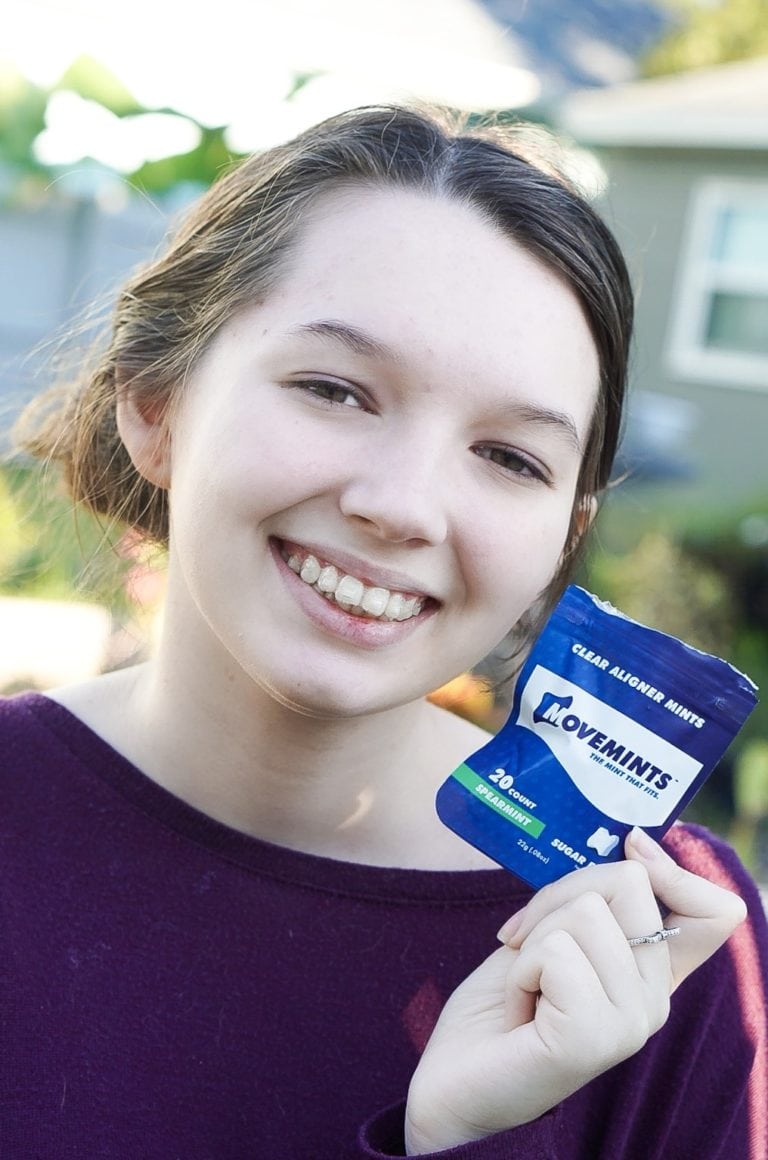 Movemints - Invisalign Chewies Alternative
My 14-year-old daughter recently started Invisalign treatment and by all accounts, everything is going really well…now that we know exactly how clear aligner treatment works!
Her orthodontist made Invisalign sound so simple, and for the record it totally is, but when we were sent home with a huge bag filled with boxes of weekly trays, retainer cases, cleaner tablets, and little foam pieces called chewies, I questioned if we were in for more than we bargained for.
When she unpacked all of the goods, enough for a year of Invisalign treatment, I asked her about the little pieces of foam known as 'chewies' and their purpose.
Aligner chewies are used to close air gaps between the teeth and aligners, making sure the fit is secure. But here's the catch— chewies are reusable, making them really unsanitary if not cleaned and stored properly.
When she told me this, I knew there had to be a better alternative to chewies. As Invisalign is meant to be worn for 22 hours a day, at least a portion of that is during school hours where she'll need to remove and replace her Invisalign trays and reseat them as necessary,
Now, I am not a complete germaphobe, but the thought of everything she'll come in contact with during the day added with the need to take the trays in and out to eat, and then chew on a reusable piece of plastic foam, makes me shutter. And let's not even get into flu season!
Thankfully my daughter is very responsible and knows how important it is to use her OrthoKey (orthodontic aligner remover) and retainer case when taking out her trays. But those unsanitary chewies? They had to go.
In my research, I came across Movemints AKA The Mint that Fits.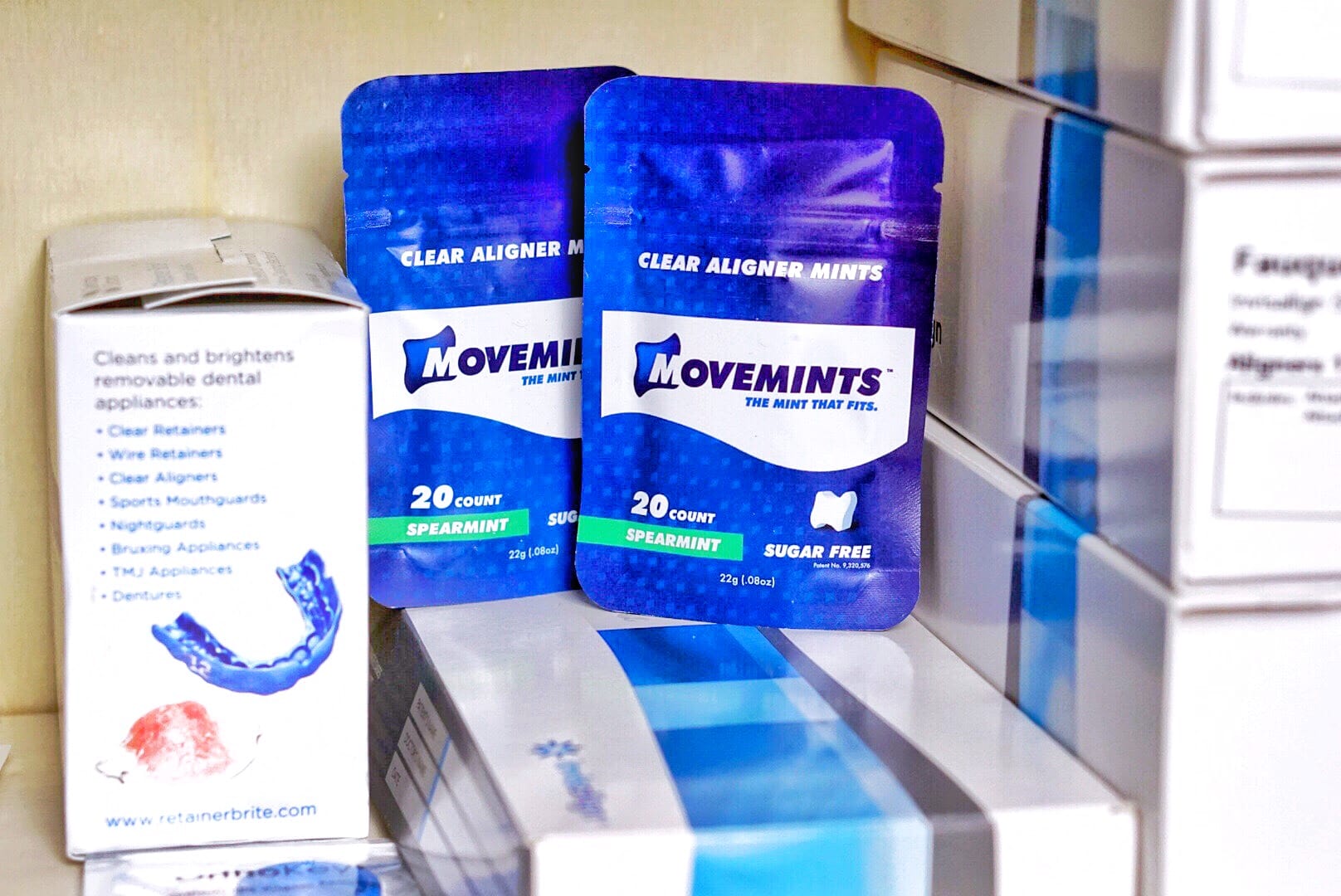 Movemints were designed by an orthodontist specializing in Invisalign therapy. Each mint has patented grooves that fit between the top and bottom trays. These grooves can help guide aligners in place without the need for chewies.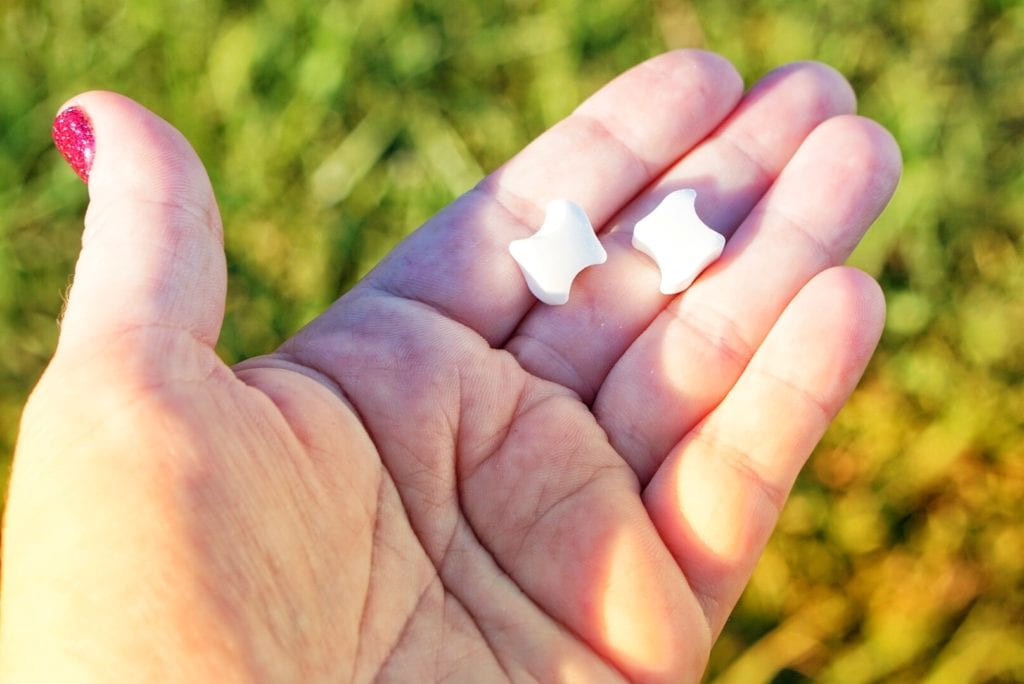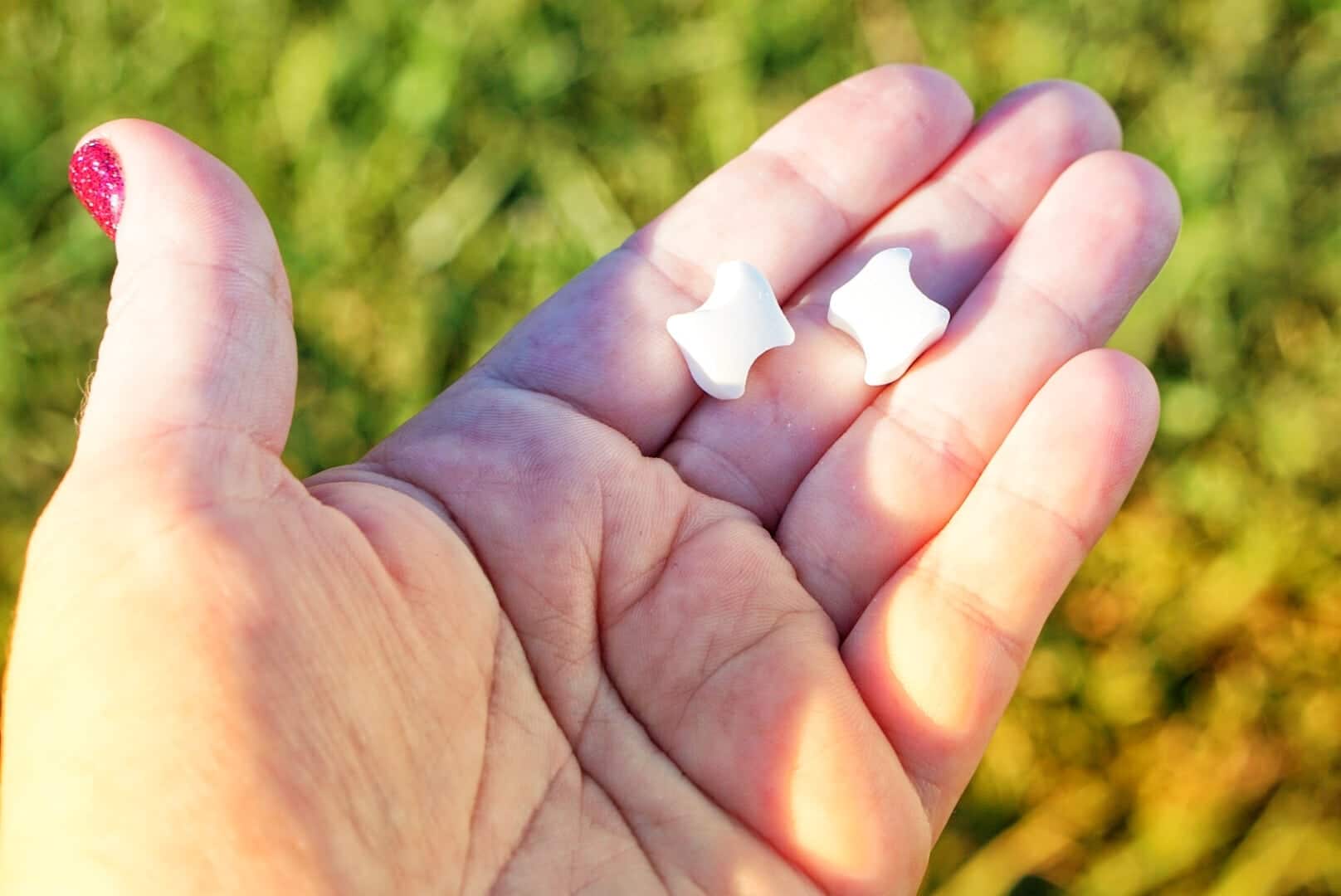 Since Movemints are edible mints, they serve a dual purpose—helping Invisalign wearers comfortably seat their trays while keeping their breath fresh.
Also, Movemints are sugar-free, gluten-free and vegan, and are specifically formulated to be eaten with clear aligners. Unlike other mints, they leave no residue or granularity that may irritate teeth and gums. That sounded like a no-brainer!
Movemints Clear Aligner Mints for Invisalign - 3 Pack
Movemints Clear Aligner Mints for Invisalign - 7 Pack
Retainer Brite 96 Tablets (3 Months Supply)
Movemints sent my daughter a few packages to try out and she has been loving them.
She said Movemints are perfect for use after lunch at school, making seating her trays less awkward with the added benefit of a mint sweetened with xylitol (Xylitol is a naturally occurring sugar substitute that can help prevent dry mouth and is thought to prevent tooth decay).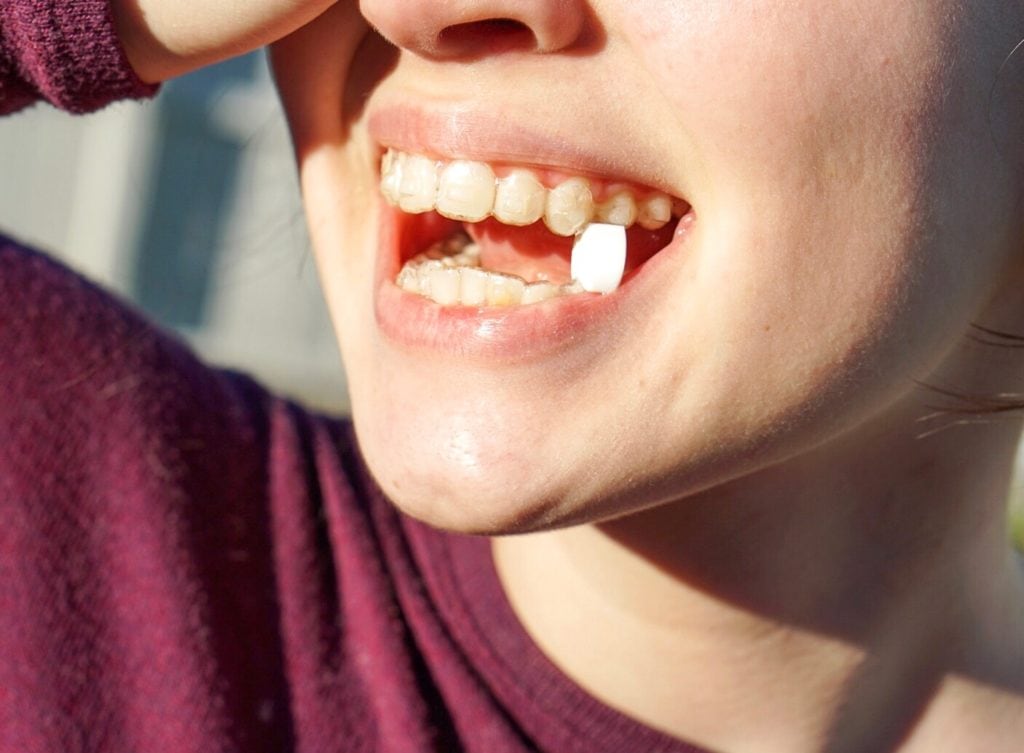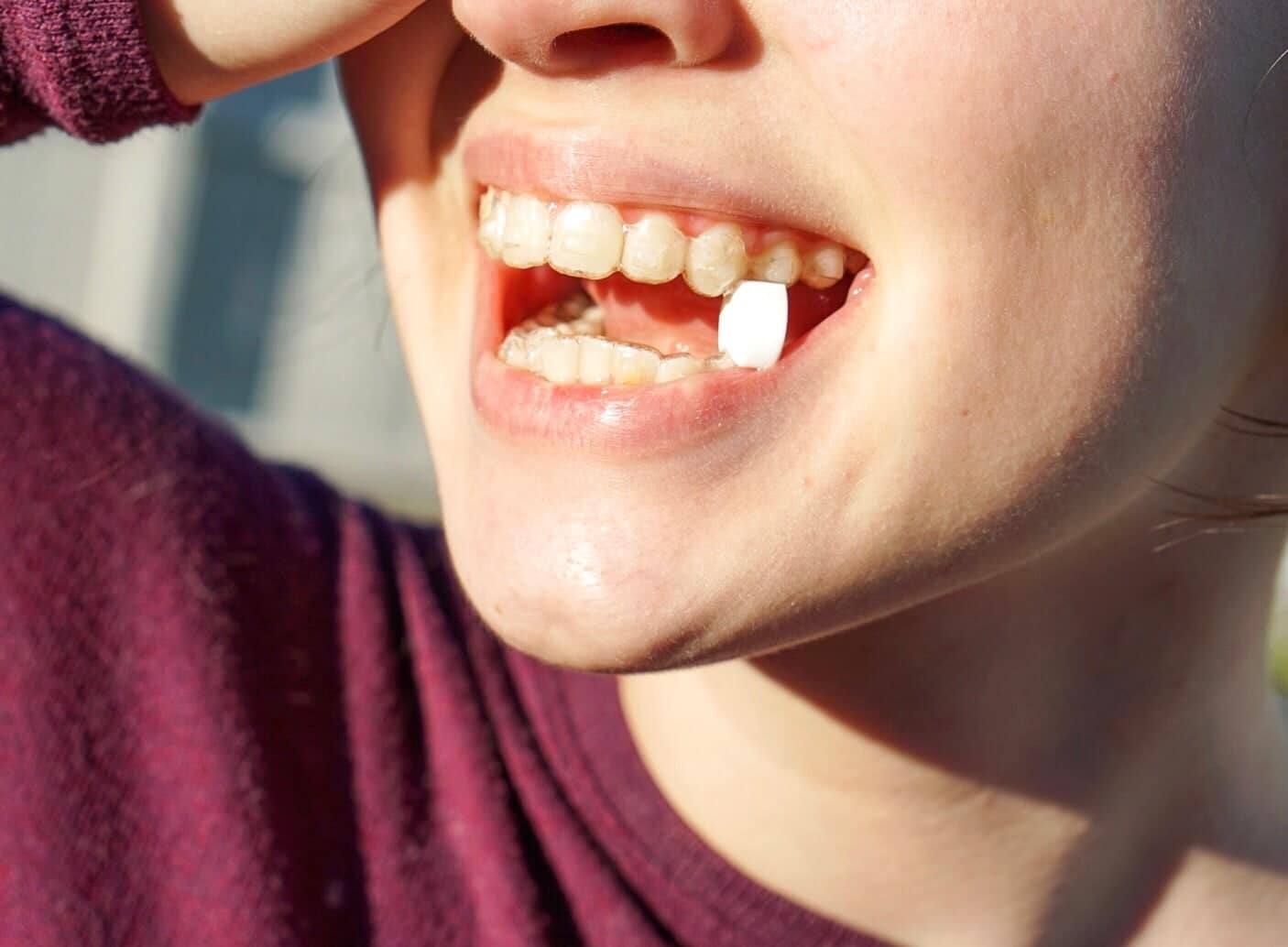 Another bonus she mentioned is that she is finally getting over the desire to chew gum. As you probably know, gum and clear aligners do not mix. Having something that can be enjoyed with Invisalign in place is a huge added benefit!
→ If you or your teen wears Invisalign or another clear aligner, be sure to visit www.dentalmovemints.com and sign up for the Movemints mailing list to receive a 20% off coupon plus other special offers.

Movemints have not been evaluated by the FDA.