This Italian baked chicken is a healthy and cozy dinner full of Italian flavor and is incredibly delicious.
I have a thing for Italian recipes, meaning I just want to make, try, and eat them all. Because there's something about Italian food that's so incredibly appealing! It's easy, it's simple, it uses real ingredients (and more often than not just a few of them) and it's also a family favorite— what's not to love about it?
I especially love that we usually have everything we need to make a real Italian dinner in our kitchen, so besides being delicious and using real ingredients (and being simple), it's also budget friendly. Count me in!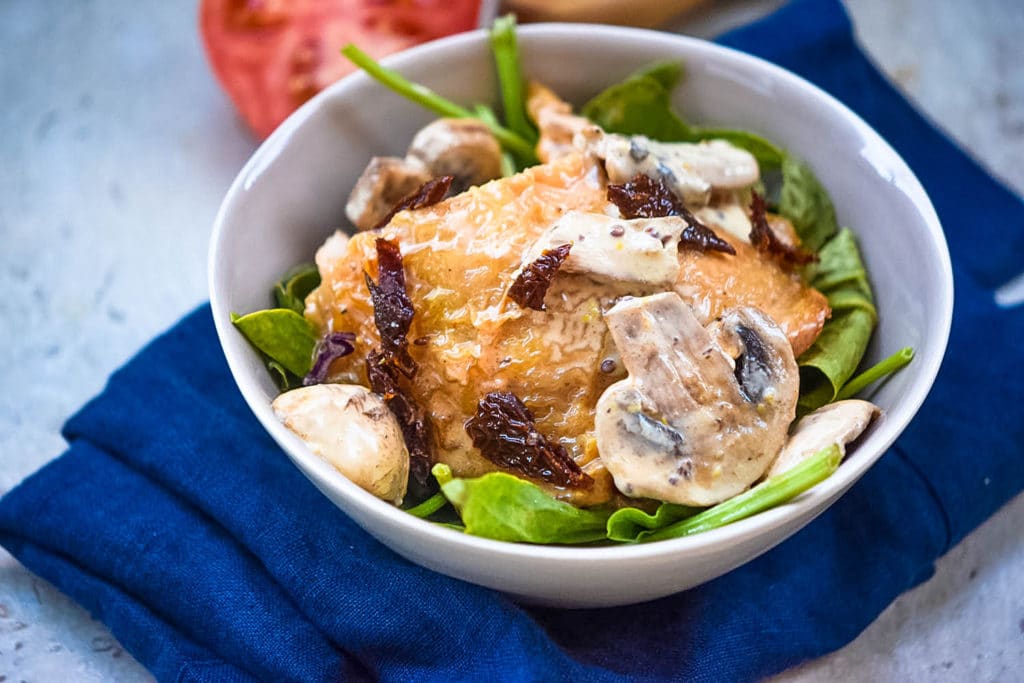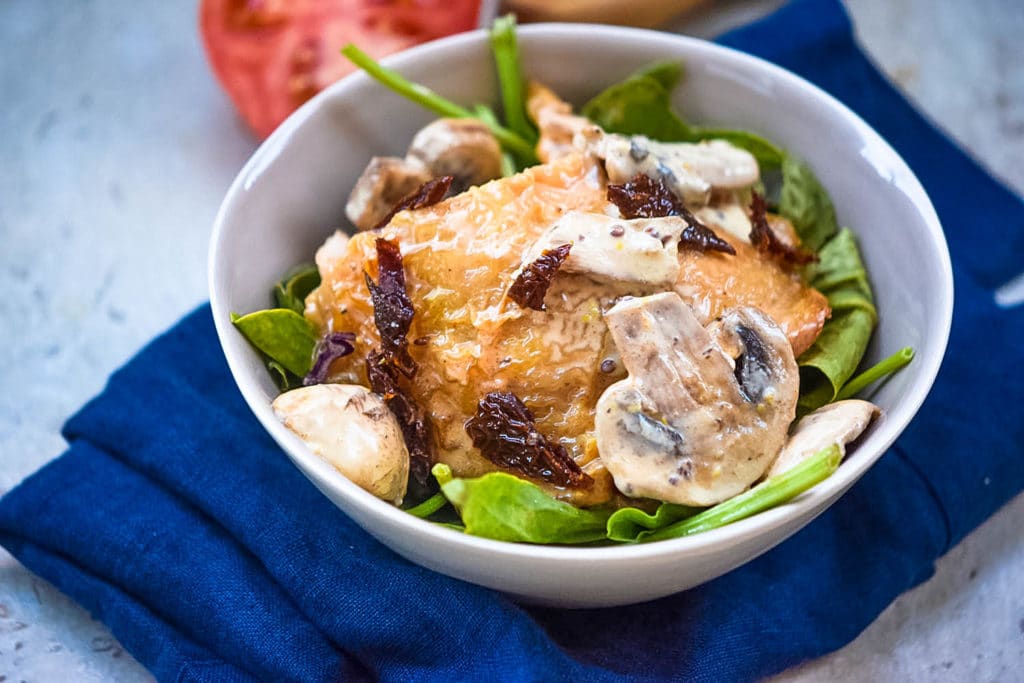 Needless to say, I'm always looking for Italian recipes and while browsing recipes and brainstorming new ideas, I came across a simple baked chicken recipe and decided to give it an Italian twist.
And the result is completely amazing! And I'm not saying it because I did it, I'm saying it because it's so, so good! This Italian baked chicken has become a staple around here and I'm sure it's going to become a staple in your home as well.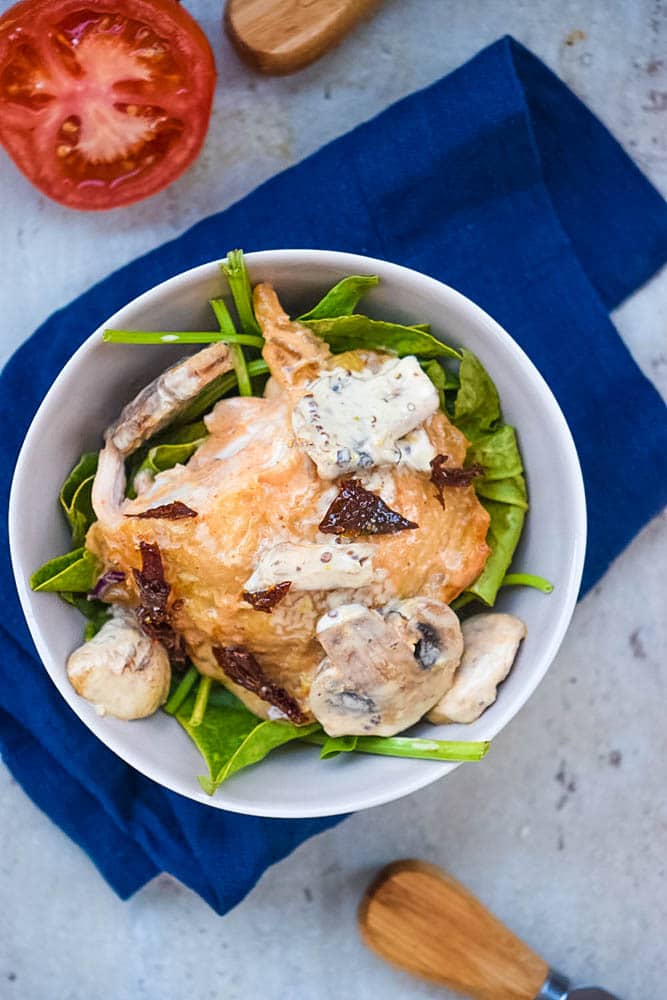 The reason why this is chicken is so good is simple: it's jam-packed with all the Italian flavors we know and love. It has onion, garlic, salt, pepper and olive oil mingling together— the chicken is also incredibly juicy and tender so it's not boring and dry like a ton of chicken recipes I've tried in the past.
You can also amp up the spiciness by adding a bit of paprika or chili flakes.
Italian Baked Chicken Recipe
Italian Baked Chicken Recipe
Ingredients
2

lb

chicken

2

tablespoon

olive oil

2

tablespoon

dried oregano

2

cloves

garlic

minced

½

teaspoon

onion powder

1

cup

heavy cream

½

cup

parmesan cheese

1

cup

mushrooms

sliced

½

sun-dried tomatoes

salt and pepper to taste
Instructions
Preheat oven to 400F.

In a baking dish, add the chicken, salt, pepper, dried oregano, garlic, onion powder and olive oil. Mix until well incorporated and cover with foil.

Take to the oven and bake for 30 minutes, remove the foil, and continue cooking for another 10 minutes.

In a small pot over medium-low heat, add the heavy cream, parmesan cheese, and mushrooms. Stir until it thickens.

Remove the chicken from the oven and place on a bowl with arugula.

Pour the sauce on top of the chicken and garnish with the sun-dried tomatoes.

Serve and enjoy.