Now that my daughter is back in  school, I have a little more control over what I eat for lunch. Over the summer, I made lunch for her everyday, and since we were home together, I just ate whatever she was having -- lots of PB&J's and grilled cheese sandwiches. That was awesome, for like a week ... but for an adult, that gets old quickly.
Even though I stay home in the afternoons, I don't have time to prepare a lunch from scratch. I need something quick, yet healthy, with a portion size I can deal with. Which is why I love Lean Cuisine.
Lean Cuisine meals are relatively inexpensive to begin with, but they're even cheaper at Sam's Club when purchased in a multi-pack.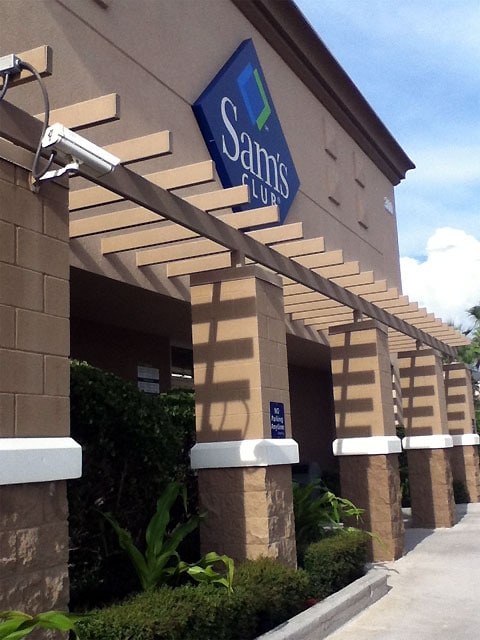 My daughter and I decided to check out the selection at Sam's Club (she just went along for the free samples), and as we walked in the store, I was handed a flyer with a automatic coupon for $2-off any Lean Cuisine variety pack (this deal runs from Aug. 29- Sept. 3).
Score!!
I knew exactly where the meals were located and my Sam's Club was fully stocked with a 6-pack of Lean Cuisine Asian entrees. These are actually some of my favorite varieties.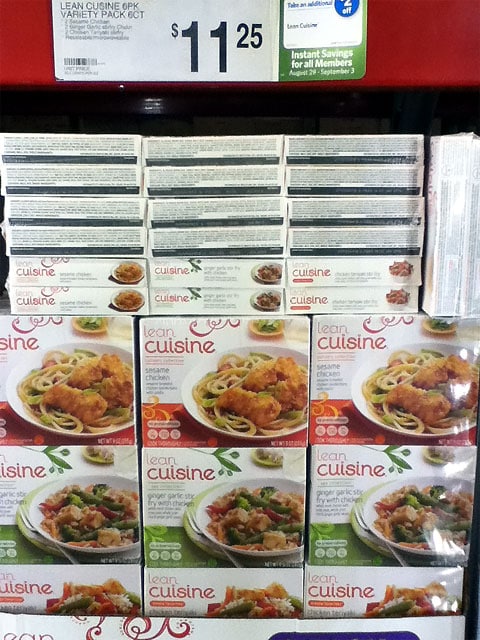 With the instant $2 savings, these meals only cost $1.54 each! That's a super price because at my local grocery store, each Lean Cuisine runs about $2.99.
You can check out my entire shopping trip at Sam's Club by viewing my Google + Album.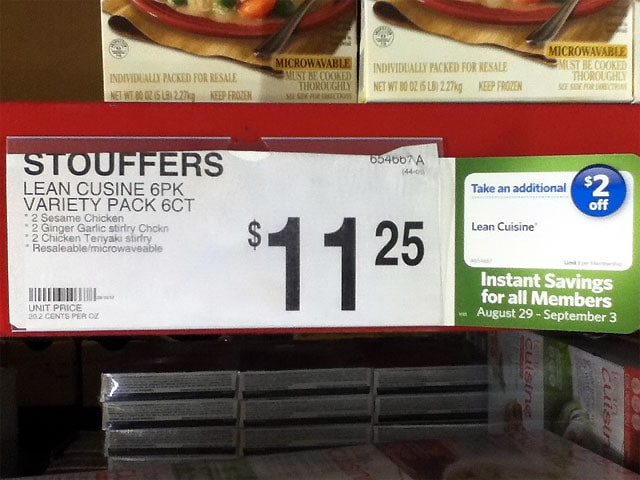 I love that they come in a 6-pack because, honestly, my freezer couldn't handle much more than that.
I was excited to try something new for lunch, and I've already broken into my variety pack of meals. My first selection was Sesame Chicken.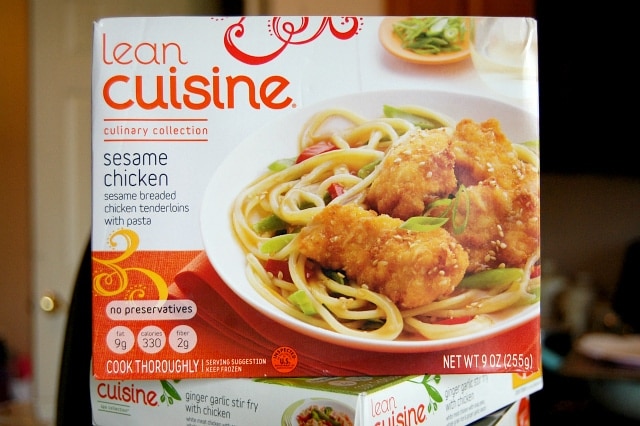 This meal only takes 4 minutes to prepare in the microwave -- so easy!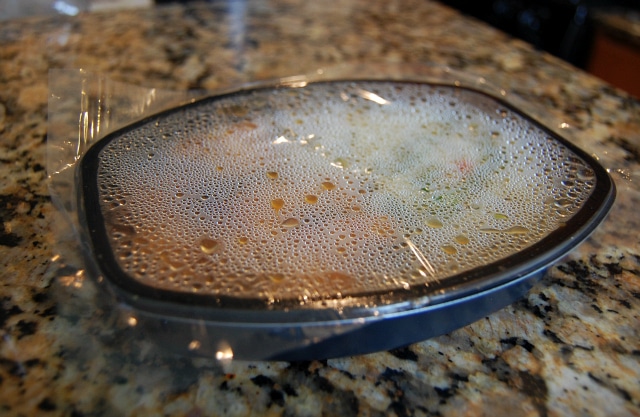 I've been working on adding more veggies to my diet, so I steamed up some broccoli (also from Sam's Club) to eat along with my meal. In total, it only took about 10 minutes to make a healthy lunch with less than 400 calories.
Would you have guessed that this was Lean Cuisine?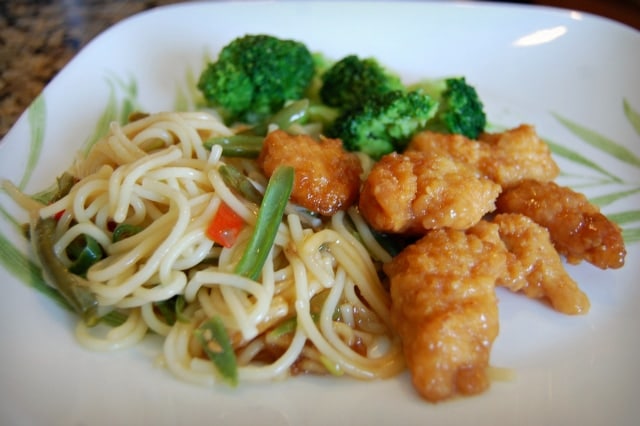 And it was sooo good! I have a recipe for garlic-ginger broccoli that would make a great pairing for this meal. It's something that I make for dinner, and next time I'm going to make a double batch to reheat through the week. The Asian selections from Lean Cuisine would also pair nicely with a fruit salad with pineapple! There are actually a ton of possibilities, and I'm looking forward to mixing my lunch routine up with Lean Cuisine.
To keep up-to-date with the latest on Lean Cuisine, follow them on Facebook & Twitter.
Do you eat convenience meals, like Lean Cuisine, for lunch?
I am a member of the Collective Bias™ Social Fabric® Community.  This shop has been compensated as part of a social shopper insights study for Collective Bias™ and (Nestle) LEAN CUISINE #CBias #SocialFabric. All opinions are my own.