Like or not, the holidays are quickly approaching! For my family, that means A TON of cooking and baking— we just can't get enough! From Thanksgiving until the New Year, our home is filled with family and friends. As a master hostess, I truly enjoy putting out a spread for everyone with all the fixings. This often includes a large turkey or ham, a half-dozen sides and an array of desserts.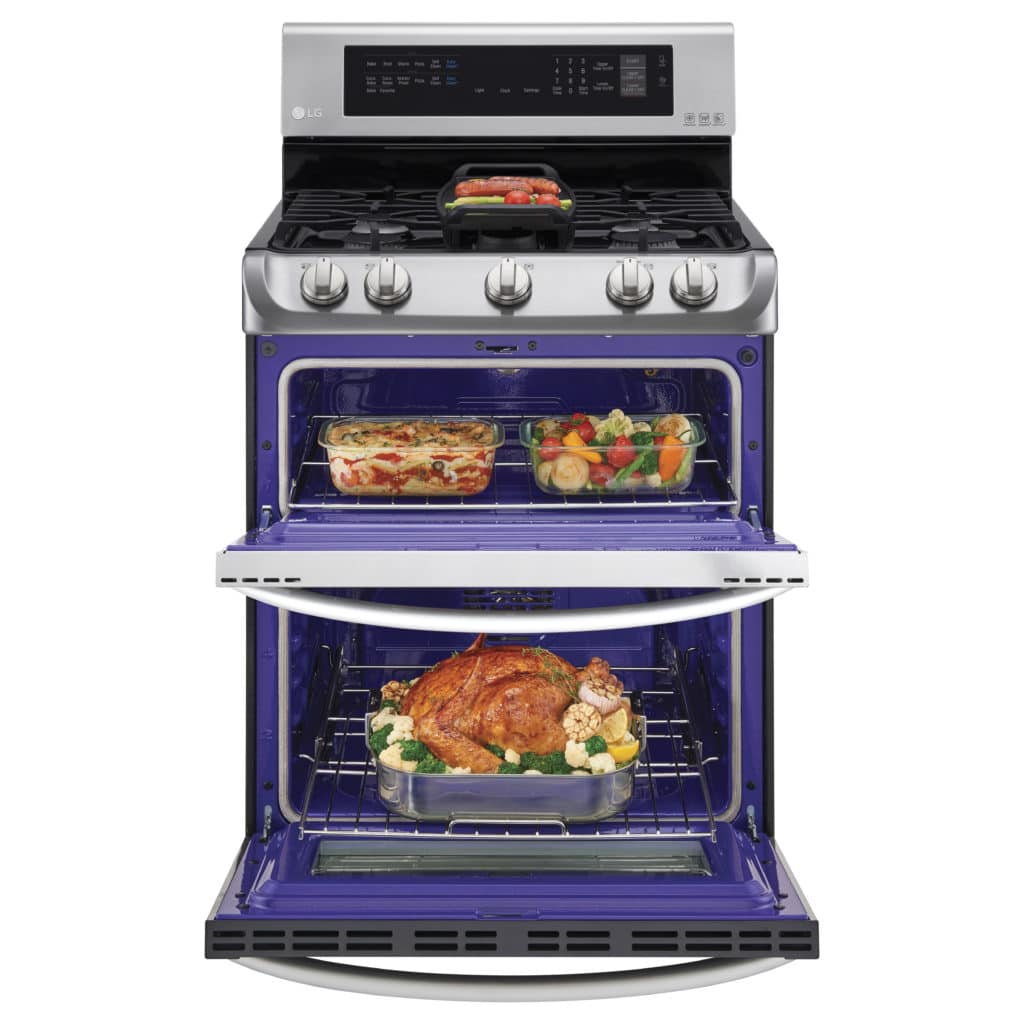 The reviewer has been compensated in the form of a Best Buy Gift Card and/or received the product/service at a reduced price or for free.
The only problem with our grand feasts is that there's never enough room in the oven. I have to time everything perfectly to shuffle around dishes and cooking times. Can you relate?
That's one of the main reasons why I'm drooling over the new LG ProBake Double Oven from Best Buy.
LG ProBake Double Oven Features:
ProBake Convection™
Inspired by pro-style ranges, this LG range moved the heating element from the bottom of the oven to the back wall for optimal heat distribution. This means consistent browning on top and bottom, on every rack, every time.
EasyClean®
LG's ProBake Convection ranges feature LG's EasyClean®, get a clean oven in just 10 minutes!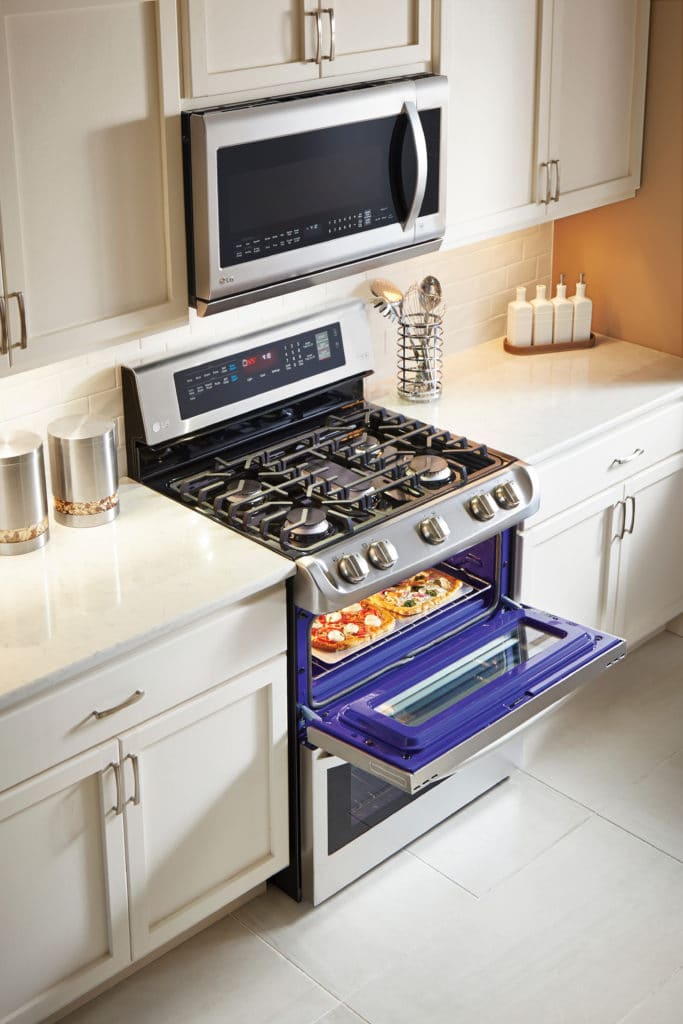 I personally love that the LG ProBake Double Oven has consistent heating with ProBake Convection™. When I bake multiple batches of cookies in my current oven, the crispiness can change from batch to batches even though cooking time is the same. Many times this leads to food that is overcooked and not presentable for serving to guests.
If I could get this oven in time for the holiday season I would go nuts with cooking multiple turkeys and a plethora sides, including my mother's famous green bean casserole! I might even attempt some new pie recipes from scratch. Since the LG ProBake cleans in just 10 minutes, I never have to worry about a dirty oven.
If you're in the market for a new oven, be sure to take advantage of Best Buy's Kitchen Bundle Rebate through 10/29— where consumers receive a Visa Gift Card valued up to $400 with purchase of a 4 piece Kitchen Package!
AND/OR
Receive 5x reward points with your Best Buy account on any ProBake Range purchase from 9/28 – 10/29.  This can also be stacked with the kitchen bundle rebate mentioned above!
---> Visit Best Buy's Prep for the Holidays page for more appliance offers!