This post was sponsored by Nature Made® as a part of an Ambassador Program for Influence Central.
For the past few months I have been in a funk. I've blamed it on our recent move and just being tired of always being on the go. Without realizing it, I put on quite a few pounds and lost all of my energy for, well, much of anything. I was conscious enough of my state to know that I needed to make some changes— QUICKLY —because I wasn't happy.
Most of the negativity I had about myself was on my weight, but the real issue was that I was leading a sedentary lifestyle and not making good food choices. I also wasn't keeping up on my vitamins and minerals to help fuel my body with nutrients that it needed.
Then one day it hit me like a ton of brinks, and I was finally ready to get my energy balance back on track. So what did I do?
Three Things I Did to Achieve a Better Life Balance
1. I bought 2 Groupons— one for 10 yoga classes and the other for a month of boot camp. Gaining weight had me down on my self esteem, and I know, from past experience, that exercising on my own just doesn't cut it. The boot camp pushes me in a way that I could never do on my own. The positive affirmations keep me going to class day after day, and even though I'm only now just beginning to see weight loss, I love the way I feel after each session. The yoga classes are purely for my mental health. If you haven't tried yoga, it's great for stretching, breathing and meditation, which I completely need in my life. This combo of classes alone had me gaining clarity in just a week.
2. I looked really closely at what I was eating. My boot camp trainer encouraged me to keep a food diary in MyFitnessPal and it's been very eye-opening. I actually eat really well throughout the day, but then it all goes downhill right before bed when I need a snack. Once I started to see how this was affecting me, I made a good effort (I'm still nowhere near perfect) to eat more mindfully. Now a typical lunch for me is a kale, brussels spouts & cabbage salad (Cruciferous Crunch Collection from Trader Joe's) with raw sunflower seeds and ginger dressing... So good!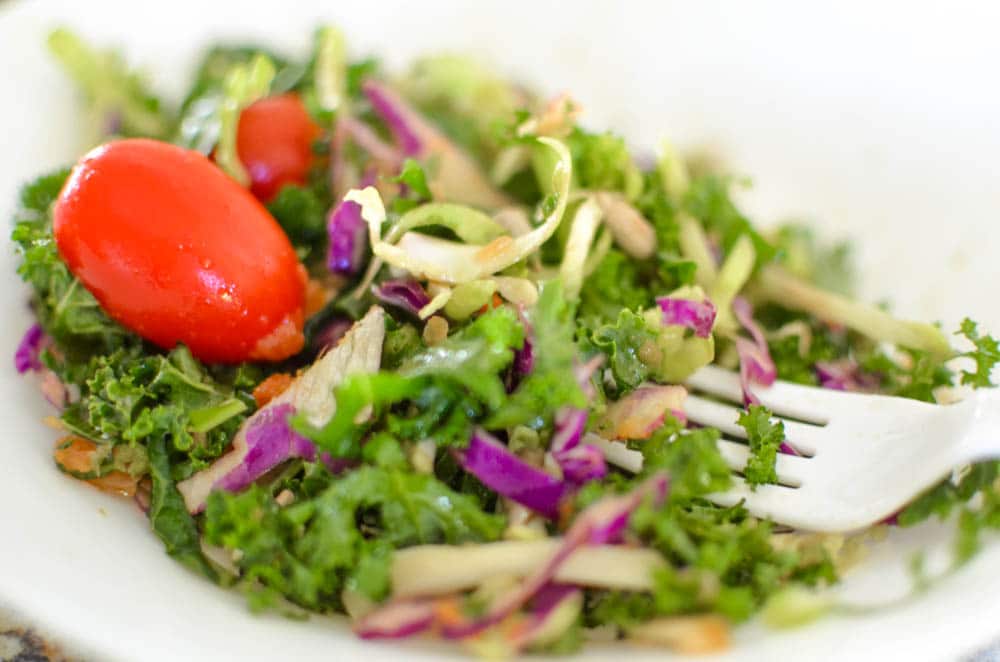 3. I got back to taking my vitamins and Probiotics. I think everyone knows by now that they should be taking a daily multivitamin, but just as important is a daily probiotic. I have been taking probiotics on and off for years, and I ALWAYS feel better when I'm taking them regularly. One of the newest digestive probiotics that I've tried is Nature Made® Advanced Dual Action Probiotic.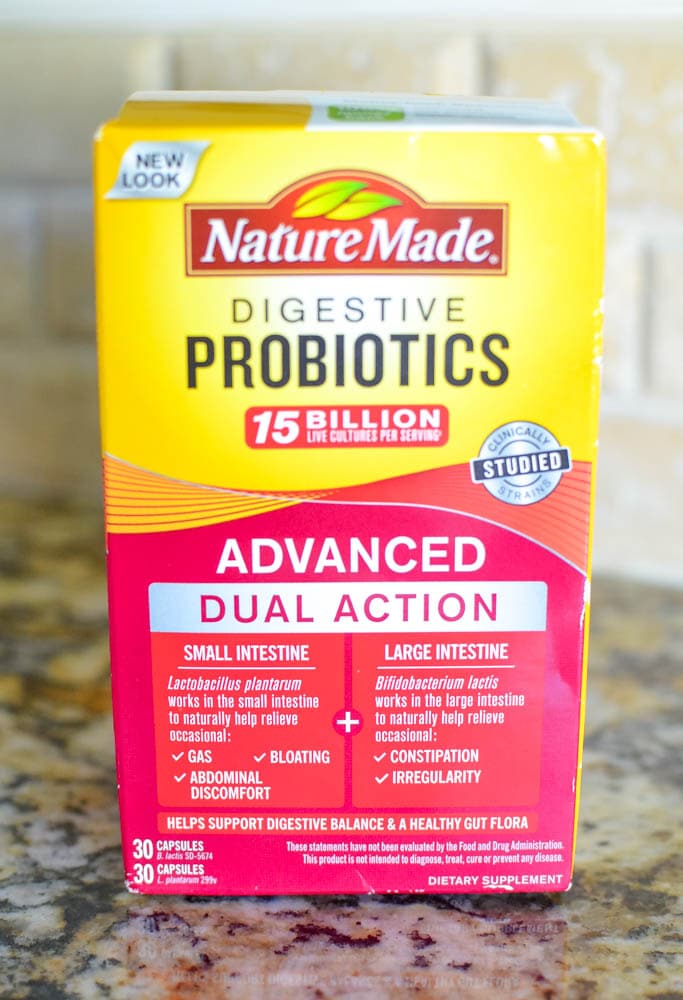 I picked up this box at Walmart because of their everyday low prices on Nature Made® items— It's easy to stock up and save, there's no need to wait for a sale!
This is the first probiotic that I've used that has two capsules per day for both the small and large intestine. Nature Made® Advanced Dual Action Probiotic has been clinically studied and provides dual support to both your small and large intestine for comprehensive coverage to help support digestive balance and healthy gut flora.†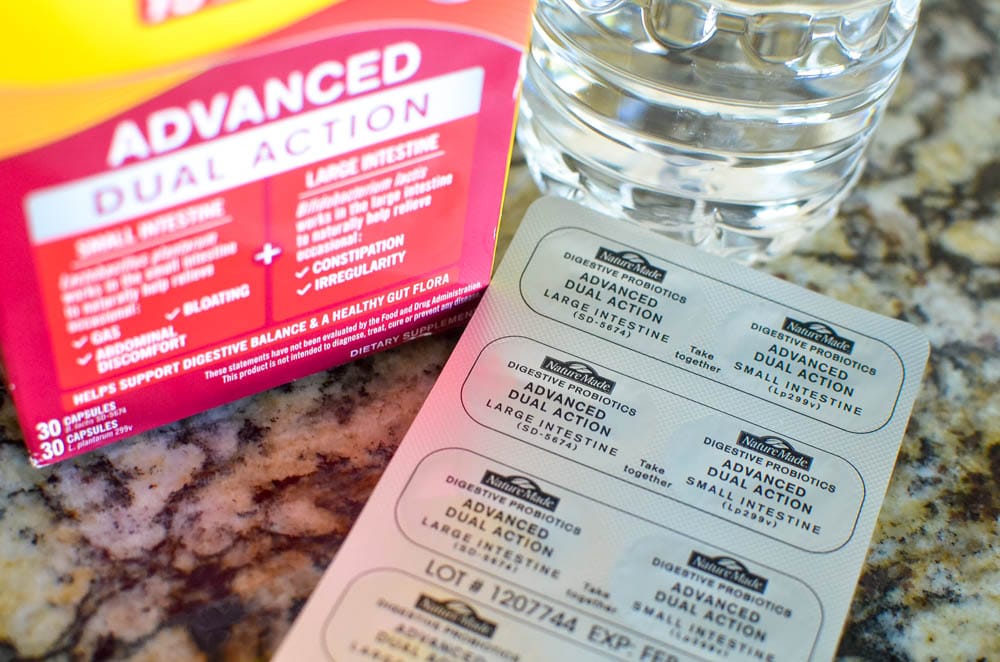 And that's about it! Within 2 weeks I was feeling like my old self again— full of energy with a passion for being happy and active.
Of course, YMMV, but these tips should help you get out of a funk and achieve a better life balance.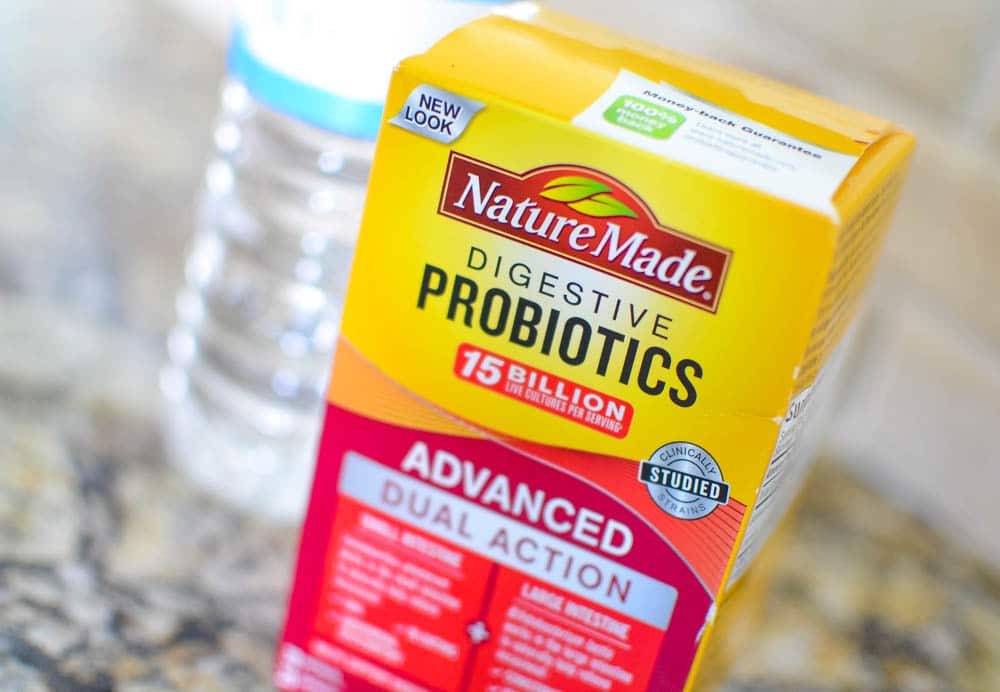 Want to win one of 60 Walmart gift cards worth $50 each!?
No Purchase Necessary— Simply visit the Nature Made® Retailer Hub & Sweepstakes and scroll down to fill out the form on the page. Please see Sweepstakes Official Rules for further information.
†These statements have not been evaluated by the Food and Drug Administration. These products are not intended to diagnose, cure, treat or prevent any disease