I have a little skincare confession-- I love higher end beauty products.
I just find they smell better, work better and I just feel more luxurious using them. The thing is, I can't always afford the --sometimes crazy-- prices of the full sized products.
So I will let you in on a little secret. I buy the travel sized bottle or jar for a fraction of the price! Obviously, they are easy to travel with, and it's a nice way to explore a brand without dropping fifty bucks on something you may hate.
That's how I found my favorite new obsession: L'Occitane Almond Shower Oil.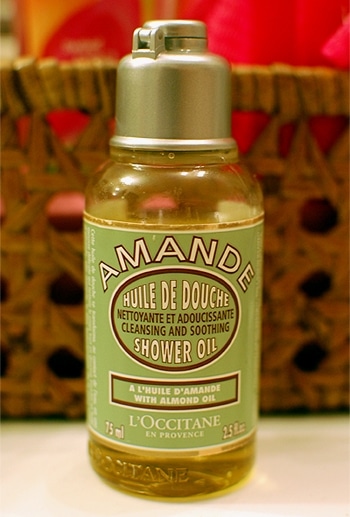 L'Occitane is known for their luxe line of natural anti aging skincare and body product treatments, created from plants and essential oils found in the South of France.
L'Occitane Almond Shower Oil is like no other product that I have ever used. I love the idea of oil in the shower to make skin smooth, but it can also be heavy and greasy. This product is nothing like that; it's light, foamy and rinses completely away while leaving your skin soft and smooth. It also smells a-mazing!
At $24 a bottle, this is one beauty care item I don't mind splurging on.