[otw_shortcode_divider margin_top_bottom="30" text="This post is sponsored by Acorn Influence. All thoughts are my own." text_position="otw-text-left"][/otw_shortcode_divider]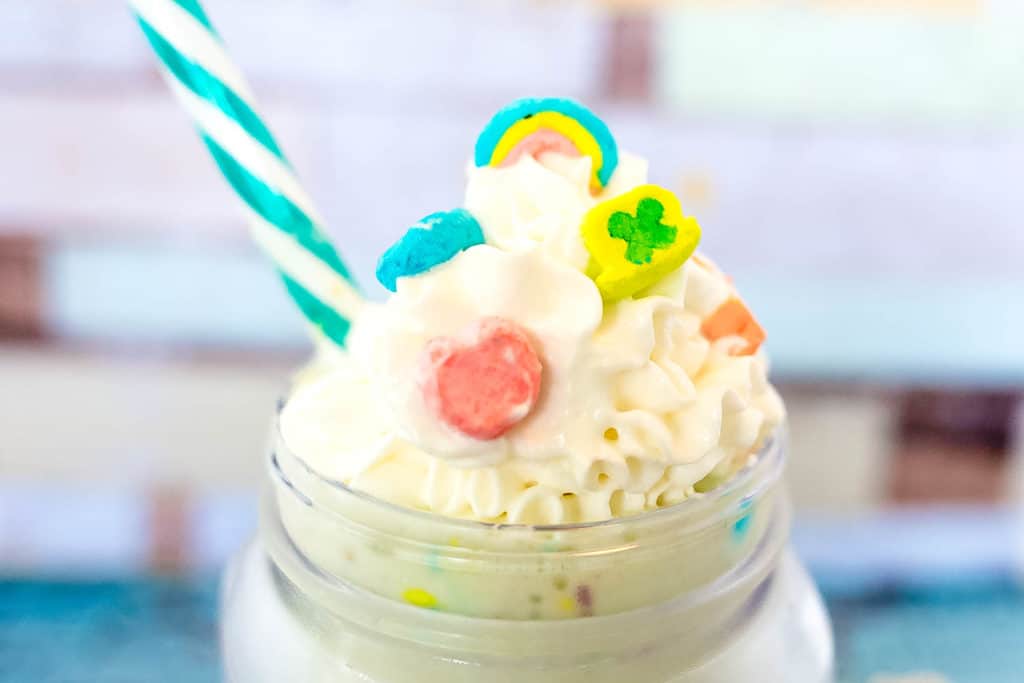 Summer is HERE. Let me repeat that, with the end of the school year summer has officially arrived. For many families, summer can mean different things but for our family it means travel. It's long days of exploration and adventure. But I also look forward to the days when our suitcase drops at the door and we've arrived at home. Those days are for soaking up family time, for lazy days in the back yard, barbecues, days at the beach and whipping up some fun treats for my favorite girl.
When it comes to summertime treats, icy cold treats are the name of the game. The only thing that can top a frosty milk shake with whip on a hot summer day is a frosty milk shake made with Lucky Charms (family sized box from Walmart!) topped with a Lucky Charms Marshmallow treat. Who can beat dessert for your dessert!?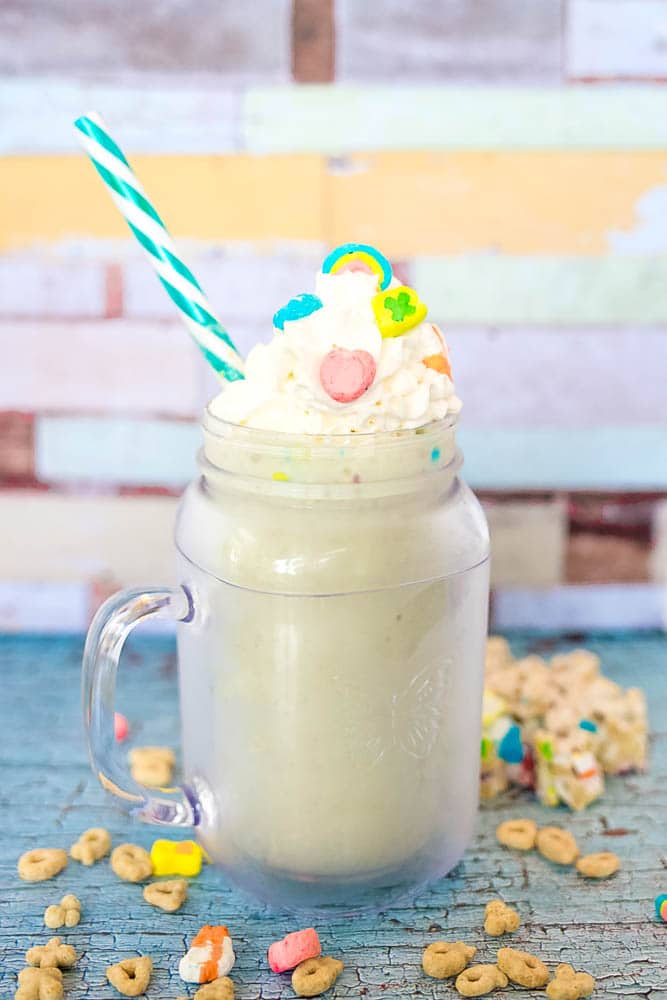 Lucky Charms Marshmallow Treat Shake Recipe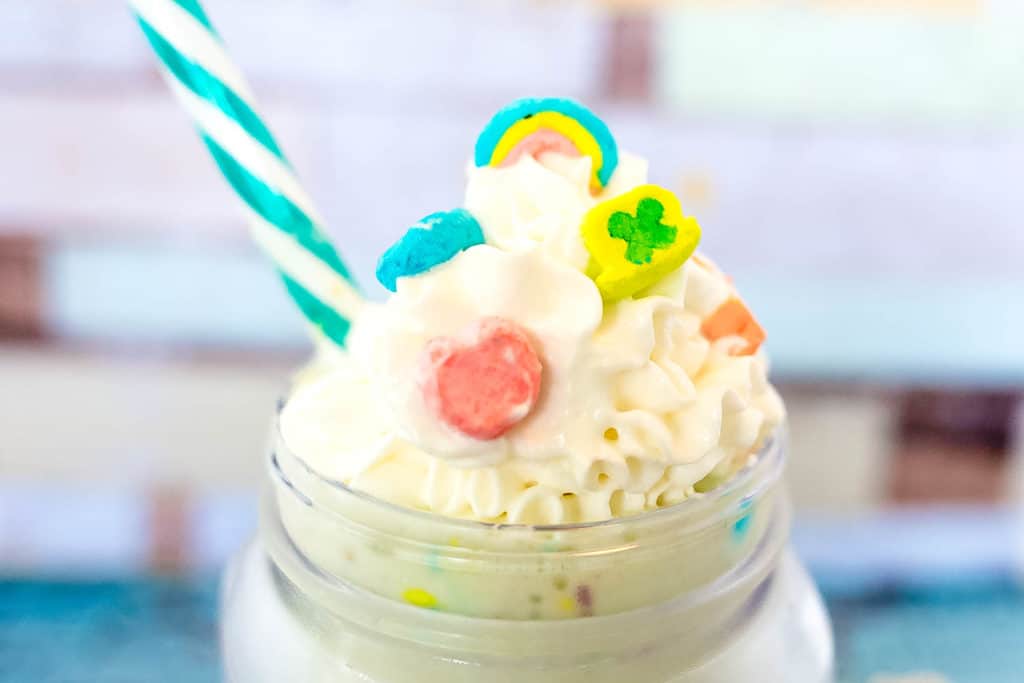 Lucky Charms Marshmallow Treat Shake
Ingredients
Vanilla Ice Cream

Milk

Whipped Topping

6

Cups

Lucky Charms cereal

13

oz

Puff Marshmallow

2

TBS

Butter
Instructions
Lucky Charm Marshmallow Treat:
TBS butter.

Add half bag of marshmallows

Stir frequently until the marshmallow is melted thoroughly.

Remove from heat.

In a bowl pour 4 cups of Lucky Charms cereal.

Add your melted marshmallow.

Mix until the Lucky Charms is well coated.

Spread out evenly on a greased baking sheet or aluminum foil.

Allow <g class="gr_ gr_170 gr-alert gr_gramm gr_inline_cards gr_run_anim Grammar multiReplace gr-progress sel" id="170" data-gr-id="170">to cool</g> before cutting into shape.
Lucky Charms Marshmallow Shake:
In a food processor slightly chop remaining 2 cups of Lucky Charms cereal. It will only need a few pulses. Do not allow it to become a powder but you want the pieces small enough to fit through a straw.

In a blender combine 1 cup ice cream, lucky charms cereal, 2 heaping tablespoons of marshmallow puff and a splash of milk.

Mix into a tasty milkshake.