This post is brought to you by Best Buy. All opinions are my own.
It's been almost two years since we moved into our first home and we're slowly getting everything together. My latest project has been our living room, which is almost complete.
Last weekend I had my husband mount the TV on the wall and that made a world of difference, ultimately lightning and brightening the space. Once the flat screen was mounted we had some extra room on our entertainment center and my husband suggested we look into a sound system...so off to Best Buy we went!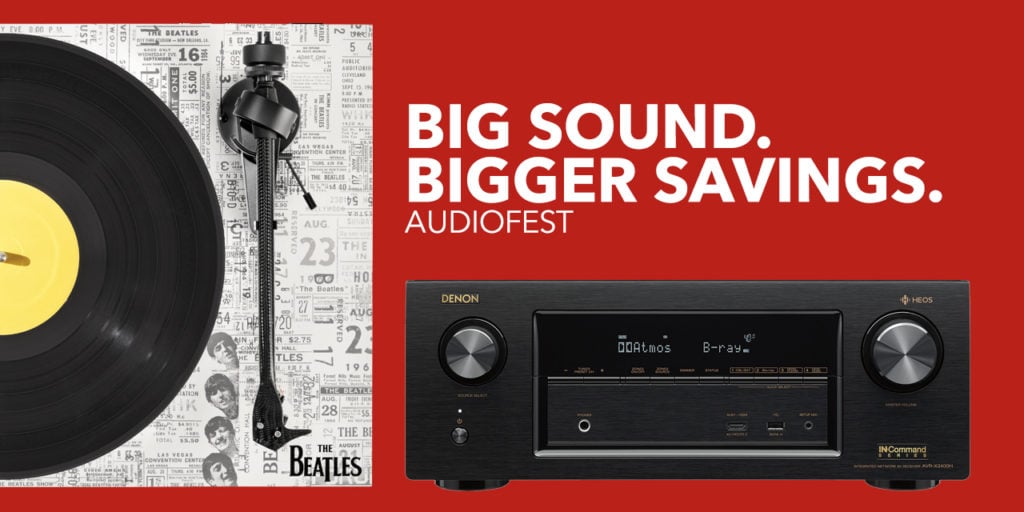 It's March AudioFest; extraordinary audio at incredible prices, all month long!
Luckily for us, Best Buy was having a huge sale on audio! Magnolia's March AudioFest is one month of remarkable deals on premium audio gear for your home.
Included in the savings are deals on speakers, receivers, wireless audio gear, headphones, hi-res audio products and so much more. There are even special weekly savings, additional deals online and other amazing offers Best Buy is only featuring in their stores.
If you're not familiar with Magnolia, it's a brand of premium audio available at Best Buy. In most stores, there is an entire section devoted to Magnolia.
Audio is at the heart of who Magnolia is. Even though they offer plenty of video gear, it's the audio that takes you from just watching, just listening, just playing, to experiencing your movies, music and video games like never before. And with their premium selection of audio gear from the world's most sought-after brands, you'll be experiencing a home entertainment environment where the walls magically melt away and you find yourself transformed to a world where your entertainment truly comes to life.
When you're ready to experience premium audio at amazing prices, stop into your nearest Best Buy and experience Magnolia— but so it before the month is up so you can cash in on some serious savings!