This post is brought to you by Marvel Series CROSS Pen. However all thoughts and opinions are 100% my own. 
CROSS Pens are the leading name in fine writing instruments, and they have been since 1846. In honor of my husband's achievements as fantastic husband and father, I'm presenting him with an amazing CROSS Marvel Series Captain American Pen. Captain America is his favorite super hero, and he's a bit of a pen snob, so this is the perfect gift for him.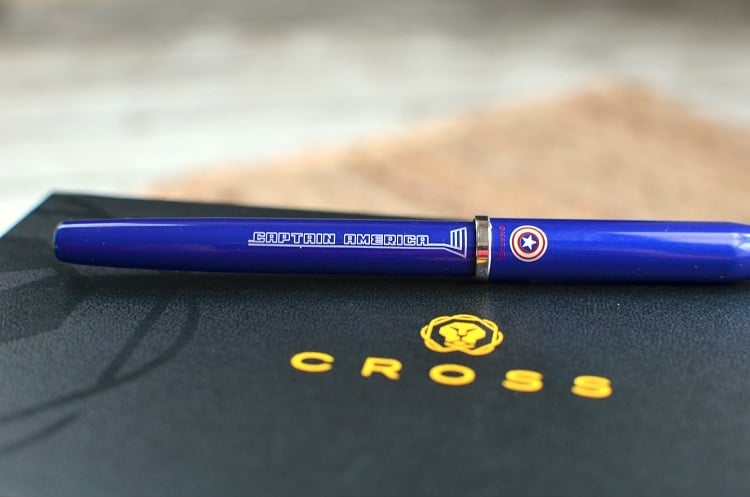 Cross Fine Writing Instruments
Cross is more than just a fancy name. Their pens are fine writing instruments. Since their establishment in 1846, Cross has championed the pursuit of greatness. Receiving one of these finely crafted pens has been a symbol of achievement, accomplishment, and the realization of potential for 170 years.
So for Father's Day, I'll be giving my husband - who's a total super dad, by the way - a #SuperPen. And it is literally a super pen. In honor of Marvel's blockbuster hit, Captain America: Civil War, CROSS has launched a new line of their famously fine writing instruments. These powerfully cool, and super fine crafted pens feature Captain America, Iron Man, and Spider Man. See? Super pens.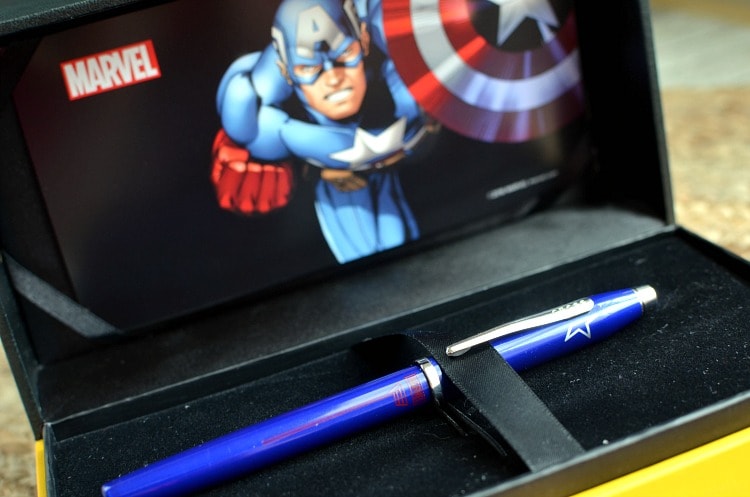 Two Super Pens for Super Dads
These CROSS Marvel Series pens come in two styles - Century II and Tech2. Each of these finely crafted, super cool, Super Hero pens are made to the highest quality standards and make the perfect gift for the super dad in your life.
Century II Series
The Century II Pen comes in one of three super hero designs - Captain America, Iron Man, and Spider-Man. Each pen is finished in a high-gloss lacquer and features the heroes' signature colors as well as their iconic designs on the pen. The Century II comes with a collectible, character-specific romance card. It's the perfect gift from a wife to her geeky husband.
Tech2 Series
The Tech2 Pen also comes in your choice of Captain America, Iron Man, or Spider-Man designs, each featuring the iconic colors and graphics of the heroes. These pens bring old school and new school together by doubling as both a ball point pen and a stylus.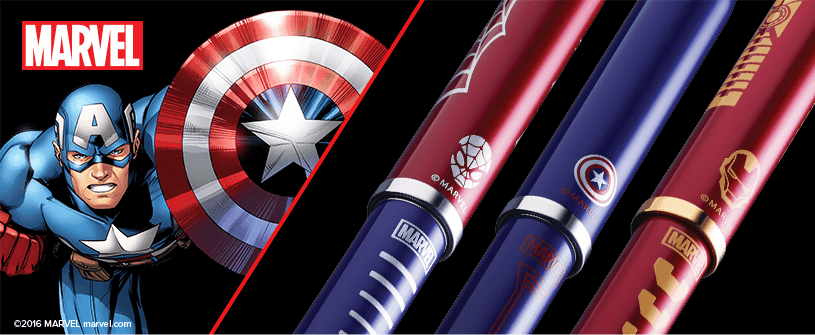 CROSS - A #SuperPen for A Super Dad is the #WriteGift This Father's Day
How do you like that skillful use of hashtags? 😉 For real, though. CROSS Pens are absolutely the fine writing instruments that they claim to be, and I cannot wait to see my husband's faced when opens up his present and finds one of the most finely crafted pens around AND sees the awesome Captain America finish. I love this pen so much that I want one for myself... perhaps I'll get my own Iron Man Cross and we can battle which team is better on paper!
If you have a Super Dad, why not give him the #WriteGift with a #SuperPen from Cross. They are as cool as they are high quality, and that's a combination you can't beat.