This post is brought to you by Mini Pupstars. All opinions are my own.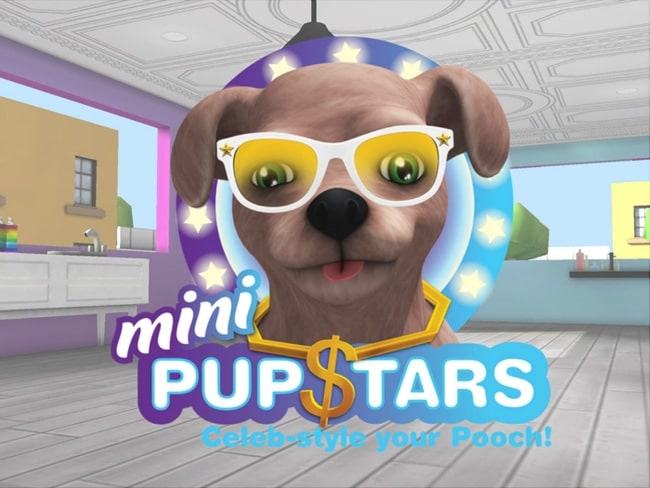 My daughter, who's 9, is really into all of the fashion and design apps that let you create different looks, whether it be clothing, makeup or hair. She has about a dozen or so downloaded that she plays while we're in the car, or at home when she has free time. When she asks me to download a new one, I'm usually more than happy to oblige— I love that they encourage creative play, and let's be honest, there are far worse things for a pre-tween to be into!
One of the newest style games from Matoto Play is Mini Pupstars  — a 3D celeb puppy styling game where the player chooses one of four 3D dogs to style by growing their hair, washing, cutting, shaving and coloring before adding accessories and taking a photo on the red carpet. The game features brilliant 3D graphics and allows the player to rotate the dog from all angles for more creative fun!
Here are a few of the screenshots.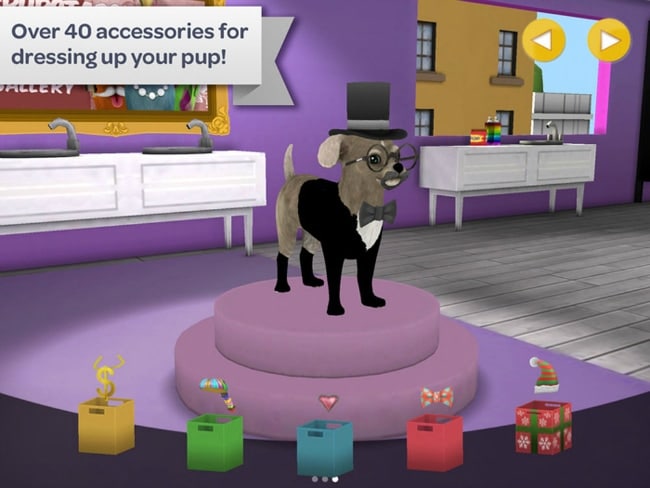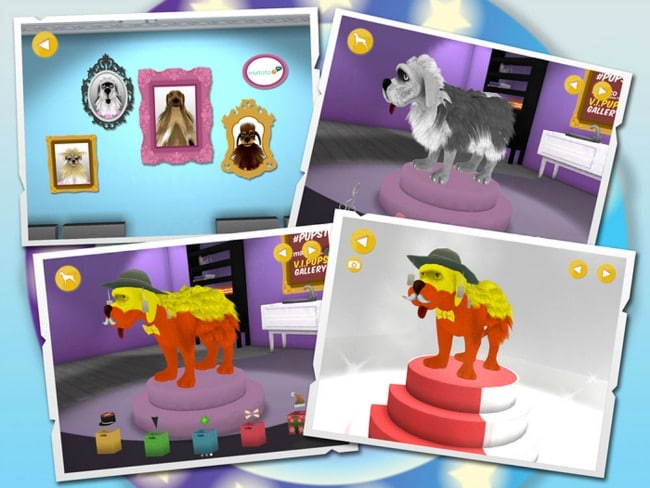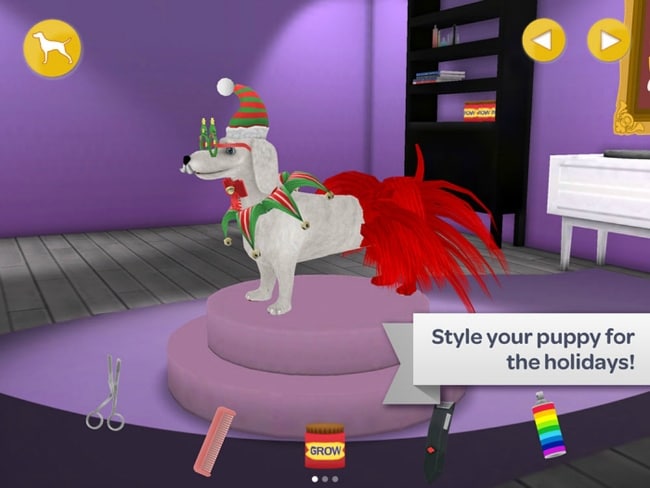 Pretty cool, right?
The inspiration for the game came from the creator's 9-year-old daughter, who wanted a puppy. Due to their living arrangements that wasn't in the cards, so Yasmin, the founder of Matoto Play, created an app that combined the idea of a style game with 'extreme dog grooming' for her daughter.
Mini Pupstars is designed for the iPad and iPad Mini and available in the app store now for $1.99 just in time for Christmas.