In my opinion, I have the worst texture of hair. It's not quite straight and it's not quite curly. My hair is that in between stage that requires some kind of styling to look half-way decent. I hate it so much that you'd very rarely see me with my hair down...always up in a pony tail.
I think the reason for this is because I didn't own the right styling tools. I had a flat iron, but it was a cheap $20 one that tugged and pulled on my hair and was a hassle to use. So I didn't.
It wasn't until I received my Hana Professional 1" Flat Iron in Pink from Misikko that I truly realized the difference a quality flat iron makes.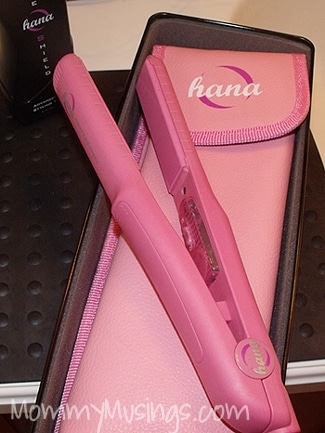 The results speak for themselves...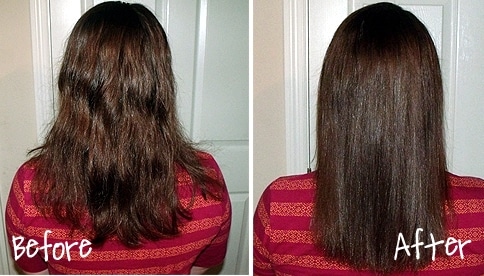 The thing about this before and after is that these were my results after just 5 minutes with the Hana flat iron! I was really excited to try it out so I just did a quick run-though.
The Hana flat iron took only a minute to heat up, and once ready, slided seamlessly through my hair..no snags! It also didn't burn my hair or make it look damaged. If fact, it was shinier than ever.
The Hana Professional features are pretty awesome:
-Advanced Tourmaline Ceramic Plates for Frizz-Free, Conditioning Shine
-Floating 1" Plates Auto-Adjust To Glide Over Any Hair Texture
-Curved Plate Edges For Versatile Styling - Curl, Flip or Straighten!
-Adjustable Temperature Dial - 5 Settings from 140-450° F
-Flash Heats in Seconds with Instant Compensation for Heat Loss
-Ergonomic Handle Design with No-Slip Grip
-Smooth Grooves Keep Hair Strands Separate and Snag-Free
-Tangle-Free Salon Quality Cord Swivels 360°; Convenient Hanging Loop
-Energy Efficient at 38 Watts
-Independent On/Off Switch
-Two Year Warranty
Misikko only sells the highest quality styling tools at the lowest price. If you've never purchased a flat iron, take a look at Misikko's "Best Flat Iron" page to see which one is right for you.
If you're not looking for a Hana, Misikko also sells the popular Chi Hair Straightener and FHI Flat Iron.
No matter what your purchase, Misikko wraps and sends everything beautifully. When you receive your styling tool you'll know right away you're getting a quality product from a company that cares about the little details. My flat iron was tastefully packaged in a tin case with travel pouch and a heat proof  silicone mat...all tied up with a bow!
As much as I LOVE my new flat iron, and can't imagine styling my hair without it, the service and expertise I received from Misikko will make me come back for more.
Misikko sent me a Hana Professional 1" Flat Iron in Pink for the purpose of this review. No other compensation was received and all opinions are my own.