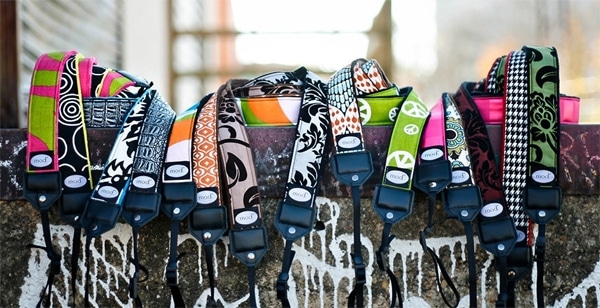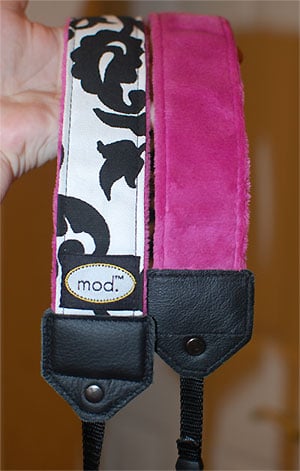 I've had my Nikon DSLR camera for about a year now, and it wasn't until recently that I found a camera strap that I loved. There are a lot of camera straps on the market, but nothing I saw screamed "ME!"
That was until I came across ModStraps.com.
What I loved about Mod Straps was that every camera strap had a personality. Photographers in general are very creative people; I think the addition of a colorful camera strap is a no-brainer for people like me who carry their camera EVERYWHERE.
It took just a few seconds of browsing Mod Straps before I found the perfect strap-- Black & Pink Damask.
Here's a few of its features:
genuine leather ends & durable webbing throughout, quick release ends
tested to withstand up to 70 lbs.
lined with Minky Cuddle Plush fabric for ultimate comfort
decorative portion of the strap is 33" & the total adjustable length is approximately 42" - 48", width is approximately 1.75"
As much as I love the black & white pattern on the outside (I figured it would go with everything), I was really looking forward to the minky pink backside of the strap.
My mod classic camera strap arrived just as described and I immediately switched out my boring old Nikon strap. It only took a few minutes to get the length even on each side. As soon as I put my camera on, the strap "popped"-- I'm really loving the new look!
The minky back was a great as I imagined it would be. The next day I left for a week long trip where I basically wore my camera nonstop. The soft backing kept the back of my neck comfortable, even when I was sweating in the hot sun. Normally, the edges of my stock camera strap would rub against my skin.
I am extremely pleased with Mod Straps and that is why I want to recommend it as a great gift for this holiday season for the photographer in your family. Mod Straps has straps for both men and women, as well as camera bags and cap savers.
Mod Camera Straps start at just $19.95!
Buy It!
Great Gift For:
Casual or professional photographers with a DSLR camera.
I received a sample for the purpose of review. All opinions are my own.