Mommy Musings' readers, I NEED your help!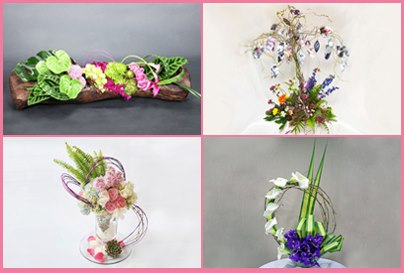 The Society of American Florists (SAF) is hosting a charity Vaseoff! Challenge for Mother's Day. For the challenge, four talented florists were invited to create arrangements to delight the busy, on-the-go mom. The bouquets are featured on aboutflowersblog.com, where you can choose the winner by "LIKING" your favorite bouquet from now until May 6, 2013.
What make this challenge truly special is that SAF has partnered with four children's hospitals across the country:
Seattle Children's Hospital
Ann & Robert H. Lurie Children's Hospital of Chicago
Shriners Hospital for Children in Philadelphia
Shriners Hospital for Children in Tampa
If 5000 "LIKES" are received by May 6, 2013, vases of flowers will be delivered on behalf of SAF to patients and their moms at the partner children's hospitals.
Voting for your favorite(s) is as easy as giving it a "LIKE"-- Please help me celebrate these moms who undeniably have the hardest job of all -- taking care of sick child.
I've partnered with SAF to help deliver flowers to my local Shriners Hospital in Tampa. All opinions are my own.