It's time to dress up right…
I'm just a little bit of a geek for The Muppets. So much so, I'm counting down the days until November 23– that's when The Muppets opens in theatres nationwide. Let's just say I know what I'm doing on Thanksgiving!
So, back to putting on makeup– Two of my favorite beauty brands, OPI and MAC, are debuting limited-edition collections featuring The Muppets, and my favorite, Miss Piggy!
I think it's safe to say I want every one of these products~
OPI The Muppets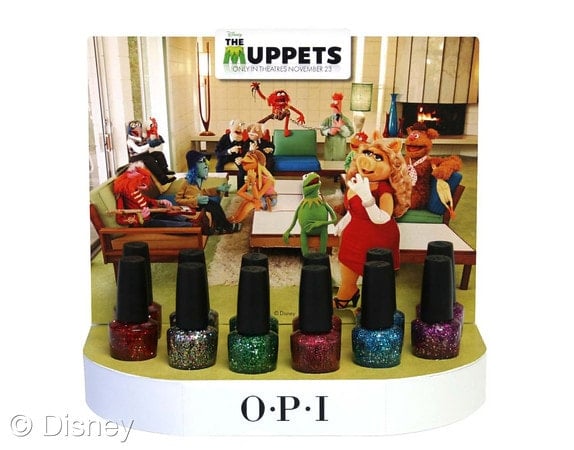 Rainbow Connection
The rainbow glitter of your dreams.
Excuse Moi!
Ahem! This pink glitter has something to say!
Gone Gonzo!
The aqua-blue glitter is taking over the world!
Fresh Frog of Bel Air
A glitter that prefers the greener things in life.
Divine Swine
The finest, most fabulous magenta glitter ever.
Gettin' Miss Piggy With It!
Red glittery fun for everyone!
OPI Simply Moi!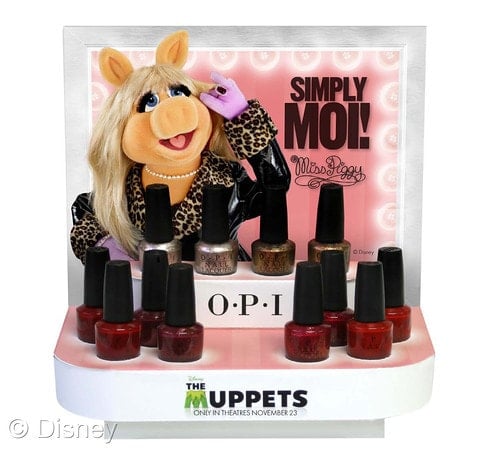 Animal-istic
This wild bright red cannot be tamed!
Meep-Meep-Meep
Missing out on this fuchsia would make you weep, weep, weep!
Wocka Wocka!
The popular deep berry makes everything fun and merry!
Pepe's Purple Passion
This deep, decadent shade is the best purple ever, okay!
Designer, de Better!
And this light metallic bronze is ready for the runway.
Warm & Fozzie
A feel-good shade of metallic copper.
The Muppets collection for OPI will be available beginning November 2011 at Professional Salons, including Beauty Brands, Beauty First, Chatters, Dillard's, JCPenney, Pure Beauty, Regis, Trade Secret, and ULTA, for $8.50.
Miss Piggy for MAC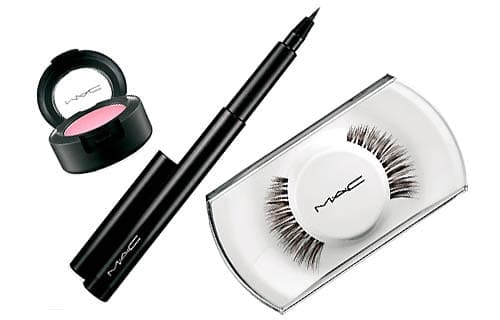 Miss Piggy Pink Mid-tone blue pink eyeshadow (frost) – $15.00
Rapidblack True black eyeliner – $17.50
36 Full lash that creates a naturally dramatic look – $15.00
Miss Piggy for MAC will be available November 14, 2011 only at www.maccosmetics.com.