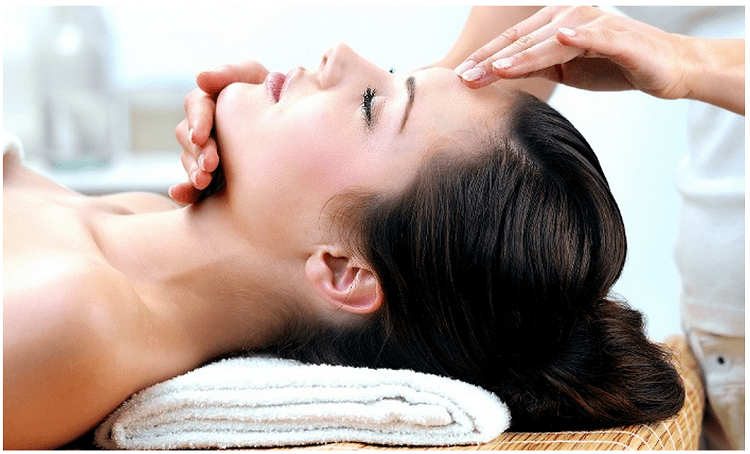 Stress can be a big part of your daily life if you let it – and given the way in which many of us live today (fast and loud) – we're at risk of falling victim to things like anxiety, stress and depression. We need to ensure that we're doing all that we can to manage our levels of stress and that we don't fall prey to the things that stress us out even more. Learning how to deal with stress will play a big role in your enjoyment of life, and so I want to take a look at some of the things that we can do in order to manage our stress levels, and to outline some of my top five in the hopes that it helps you to manage your stress as well.
You'll notice that all of these things are natural because I don't believe that you necessarily need to turn to things like pills in order to stay healthy. Simply listening to your body will give you the ability to be be able to see what works for you and what doesn't.
Diet
Everything you put into your body has an impact on you in some way. Whether it's the food we eat fuelling our bodies, or the coffee we drink to give us a lift, you'll find that you really are what you eat. It's important to ensure that what you eat is made up of the right stuff, so following a good, healthful and balanced diet is a vital part of this. Try to ensure that you're getting plenty of omega-3s and vitamin D as well, as these things are really critical for the optimal functioning of your body. A great place to start is to ensure that the majority of your meals have some kind of leafy green or plant component. From there, work up and ensure that you're getting plenty of protein, a bit of carbohydrates and some fats too. The key is balance, you can even have treats provided that they're eaten in moderation.
Exercise
We all know the excellent mood boosting benefits of exercise. The endorphins are a great kick, and you get a lot out of being outside and scampering around the park. Why not make it a social activity if you're the kind who doesn't love running alone? Think about joining a running group or a local team? That way, you're combining a workout with a social activity which serves as a great motivator as well.
Natural light
Many people don't realise this, but it's important to get enough natural light in your life during the day. If you don't get enough natural light, you can become sluggish, tired and even be at risk of becoming overweight. Natural light is a huge part of what makes for a healthy brain,  which then ensures that your body is running right, so be sure to escape to the outdoors every so often. Even a short walk around the park will be plenty – so long as you're outside. if you can't get enough light, why not consider getting something that generates light? Such things are huge helpers for depression.
Yoga/Meditation
The healing practice of meditation has been widely proven to be very helpful for relaxation and stress. You can enjoy some yoga or meditation at home in the lounge room or in a class in your local area – either way, give it a go for your health.
Talking to someone
Often the hardest part about stress is feeling isolated and alone. Having a chat to someone, whether that someone is a friend or a psychologist, can be vastly helpful for your mental health. Ensure that you take the time to listen if you're chatting to a friend as well, as this encourages positive communication. If you are seeing a psychologist, make sure that you listen to any advice and practice any exercises for stress at home to get the maximum benefit.
I hope that these short stress busting tips are helpful for you and that you manage to get the most out of them for your life.