The Nature's Harvest® bread information, coupons, gift card, gift pack, and additional giveaway have been provided by Nature's Harvest® bread so that I could try the product and share my thoughts and information about Nature's Harvest® bread. The opinions expressed in this post are my own and do not reflect the opinions of Nature's Harvest® bread.
Have you seen Disney-Pixar's "Finding Dory" yet!? If not, you're totally missing out because, in my opinion, it's THE family film of the summer. It's the perfect compliment to Finding Nemo... my daughter even has gone as far to say that it's better than the original — but I find it hard to compare the two as they both stand on their own as fantastic family entertainment.
If your kids have seen the movie then they no-doubt are going crazy for Dory and all of her under-the-sea friends. It's a complete Dory-frenzy in my house with my daughter and niece both getting in on the fun. I made some adorable grilled cheese sandwiches the other day in the shape of a whale and a seashell and they both went nuts!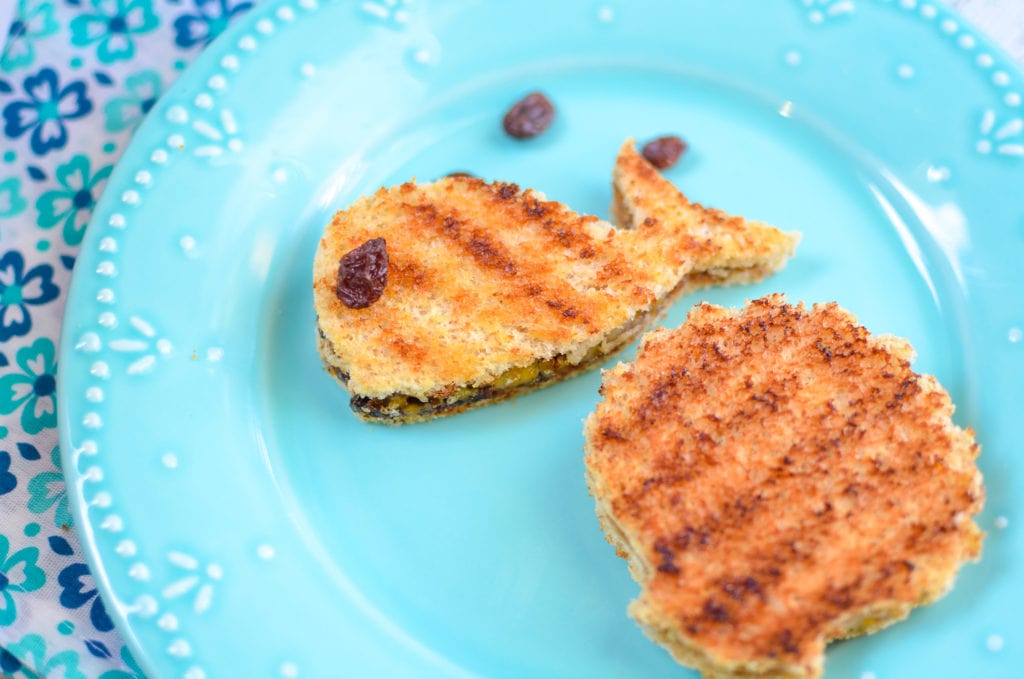 My creation was super simple— I used Nature's Harvest® Honey Wheat Bread, American cheese and tad of butter to make a basic grilled cheese sandwich. Then I cute the shapes with sea-themed cookie cutters. SUPER CUTE & FUN!
I love Nature's Harvest® bread because it's not baked with artificial flavors, colors or high fructose corn syrup. Plus, every variety of Nature's Harvest® bread has at least 8g or more of whole grains per serving, making it a delicious part of a well-balanced, nutritious diet.
Nature's Harvest® bread is available at major retailers nationwide and comes in four varieties including:
Stone Ground 100% Whole Wheat bread
Honey Wheat Made with Whole Grain bread
Butter Wheat Made With Whole Grain bread
Honey 7 Grain bread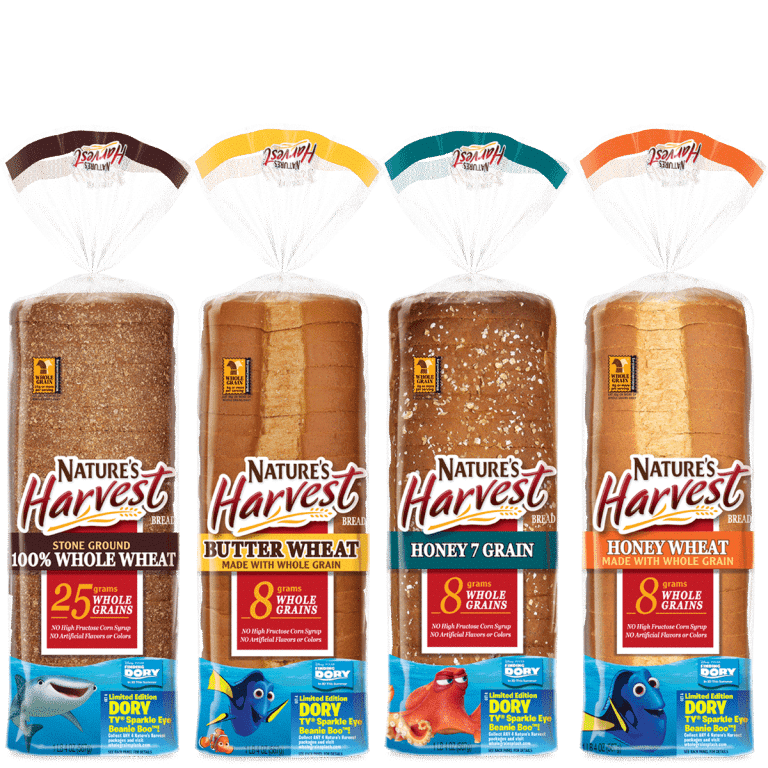 Make A Splash with Nature's Harvest® Whole Grains Sweepstakes
From now until July 7, 2016, Nature's Harvest® bread is accepting entries for the Make A Splash with Whole Grains Facebook Sweepstakes! All entrants have the chance to win weekly prizes, including movie tickets, autographed posters and more. No purchase necessary — See official rules here.

BONUS OFFER: Now through July, fans can purchase any four Nature's Harvest® breads and receive a free, limited edition Dory TY® Sparkle Eye Beanie Boo™ plush toy. Swim by www.wholegrainsplash.com for more info!