This is a sponsored post written by me on behalf of PERK. All opinions are 100% mine.
PERK is an auto air freshener company focused on delivering wonderful smelling fragrances for our vehicles without using the traditional bulky units that look so hideous. With PERK, we can have odor-free cars and trucks that smell great without having to look at a big, bulky thing attached to our vent or hanging from the rear view mirror.
PERK Visor Wrap – Scently Marvelous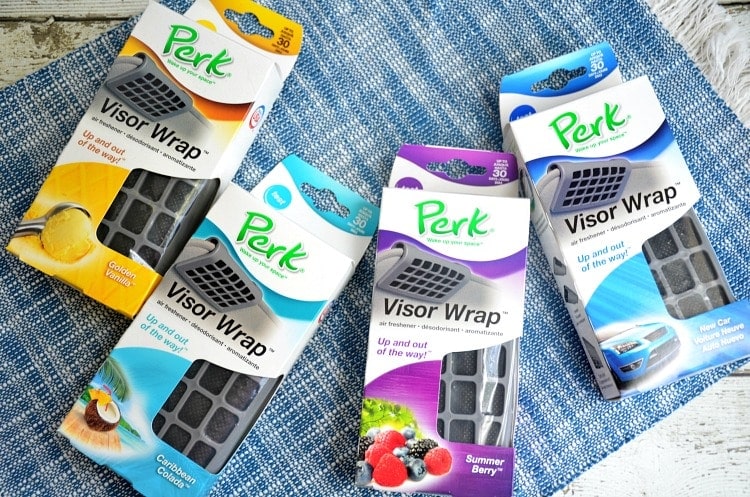 PERK offers a wide variety of automotive air fresheners with long-lasting, high quality fragrances in several different delivery designs, so there's a PERK freshener to fit any vehicle and any owner's preference.
One of my favorite PERK products is their visor wrap. Because it fits on the visor, I always get a pleasing waft of fragrance when I get in and out of the car or when I adjust my visor to block the sun. It also features a low profile design, so it's very discreet. It doesn't block my view. I can still use my visor to block out the sun. Most importantly, it's not ugly! Yay!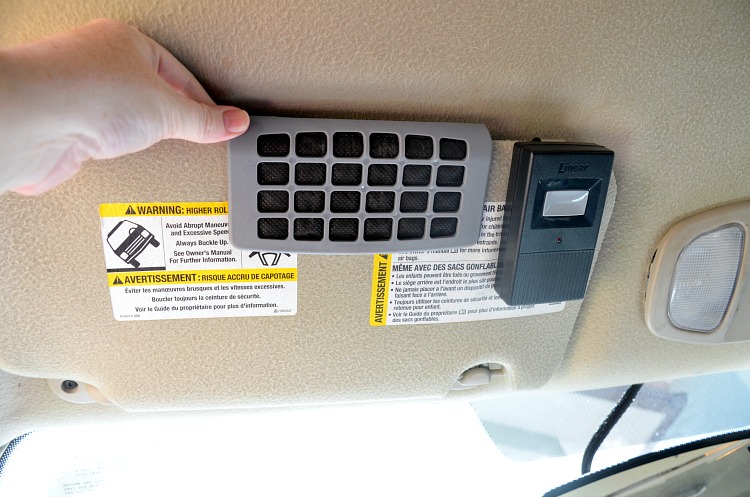 The PERK visor wrap has a sleek design and neutral color that lets it blend fairly well into almost any interior, which is nice. It's also lightweight, easy to use, and it won't spill or leak. That's important to me, because back in the day, I had a bit of a mishap— Let me just say, what smells great in a tiny container, is a wee bit overpowering when it soaks into your car's upholstery!
And speaking of smelling great, PERK has something called StediScent™ technology that I really love. Basically, it means that my car smells as good on the last day of my freshener's life as it does on the first!
The PERK Visor Wrap comes in a variety of amazing fragrances, including Golden Vanilla, Caribbean Colada and New Car. You can find PERK at Walmart, Target, Advance Auto Parts, AutoZone, Meijer, Kroger, Pep Boys, Publix, CVS, and other places auto air fresheners are sold.