This is a sponsored post written by me on behalf of popchips. All opinions are 100% mine.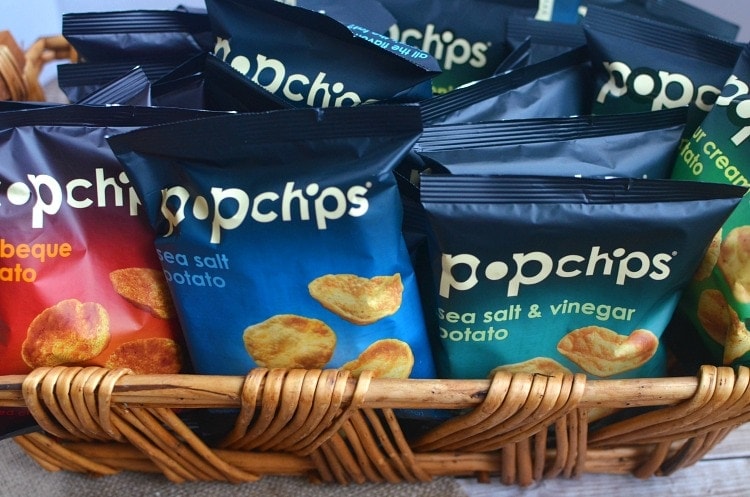 I haven't mentioned it on the blog yet, but my husband and I are working on a lifestyle change, which has included a fair amount of dieting and exercise. So far, so good. But I have to tell you, snacking, or the lack thereof, has been really hard. I'm a snacker by nature, so it's taken some serious willpower not to devour my daughter's school lunch snacks during the day ... and at night before bed. 
I'm not gonna lie, though. Eating apples and celery sticks is getting old. I want something with crunch and flavor ... like potato chips! Now, I'm not caving so quickly and going back on all the hard work I have put into eating right for the last month and a half. Greasy, fried potato chips are definitely out. But I think I have found a solution: Popchips — a family of delicious potato and veggie chips popped crispy and full of flavor!
Unlike regular potato chips, popchips aren't fried, or even baked. According to the bag, "popchips start with the finest ingredients, add a little heat and pressure, and pop! it's a chip. #popchips. all the flavor. half the fat."
With only 3g of fat and 100 calories for a single-serve bag (.8oz), there's a lot a flavor going on without extra oils and fats. And speaking of flavor, popchips come in a variety of tasty flavors, including barbecue, sea salt, sour cream & onion, and my personal favorite, sea salt & vinegar. I prefer the single-serve bags, but popchips come in family sizes too (as if anyone would really want to share!).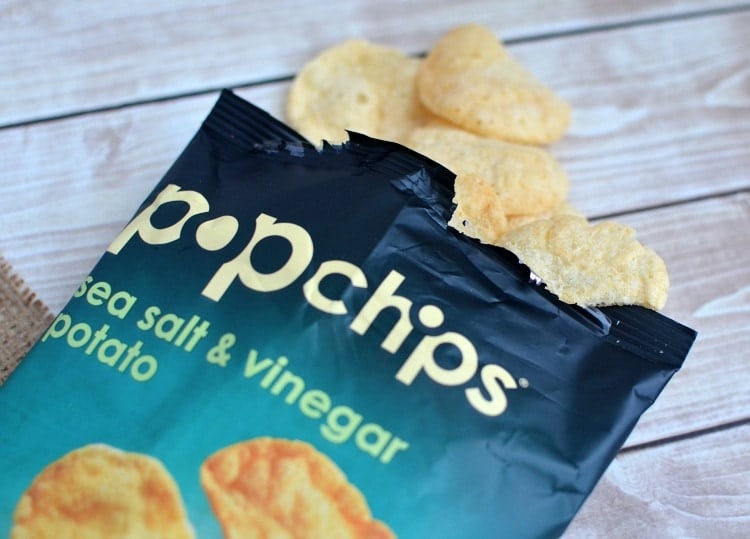 After my first bag of popchops, I knew these tasty snacks were going to be the perfect replacement for potato chips and other naughty foods that I was craving. I love how the single-serve bags are only 100 calories with a serving size of approx 18 chips ...it's nice not to feel guilty after having a snack every now and then, especially when I am keeping in line with the rest of my diet.
All this talk about popchips has me hankering for another bag!
Have you tried popchips?