Kayla Aimee from kaylaaimee.com attended the Decades Of Kissimmee Memories press trip on behalf of Mommy Musings. She is sharing several posts about the attractions she visited as she experienced Kissimmee firsthand. When she's not wrangling gators in Florida, she resides just north in Atlanta, where she writes about faith, family and her tendency to be (only slightly) neurotic.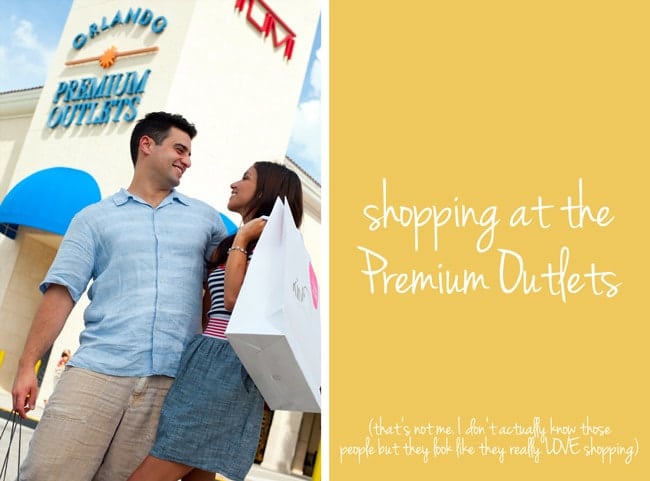 If you are planning a visit to Kissimmee, Florida here is my biggest tip for you: bring along an extra, empty bag.
See, I did not know about this thing called the Premium Outlets when I jetted off to Kissimmee with just my teeny, tiny little carry-on luggage. And so that meant that when we were surprised with a trip to the Premium Outlets, I was limited to only what I could cram into my already-packed-full carry-on bag.
Honestly, if you are visiting Kissimmee over the summer definitely put this stop on the books to knock out some of your back-to-school shopping for a steal.
You can become a VIP member to get a VIP coupon book that will give you an extra discount on top at the majority of stores. I got super lucky and happened to have a coupon for the Coach store. I only planned to take a quick peek around (I promise!) but then I spotted this awesome coral clutch that was deeply discounted. Plus I had a coupon! AND it was the weekend of my thirtieth birthday so after a few minutes of debating with myself I bit the bullet and bought it, singing "Happy Birthday To Me!" on the way to the register.
But seriously, look how pretty: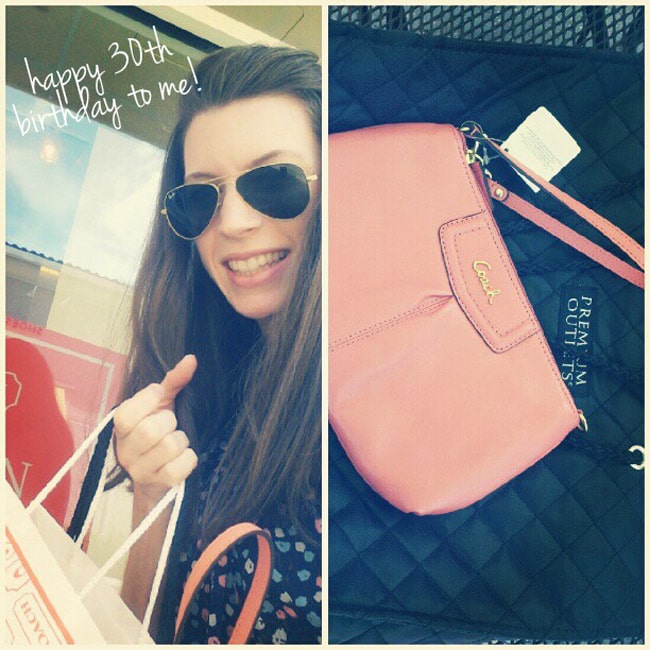 That's all I bought for me because then I spotted the Gymboree and I was all "GYMBOREE OUTLET!" You know you're a mom when you go to the Premium Outlets and the store that excites you the most is the Gymboree store, y'all.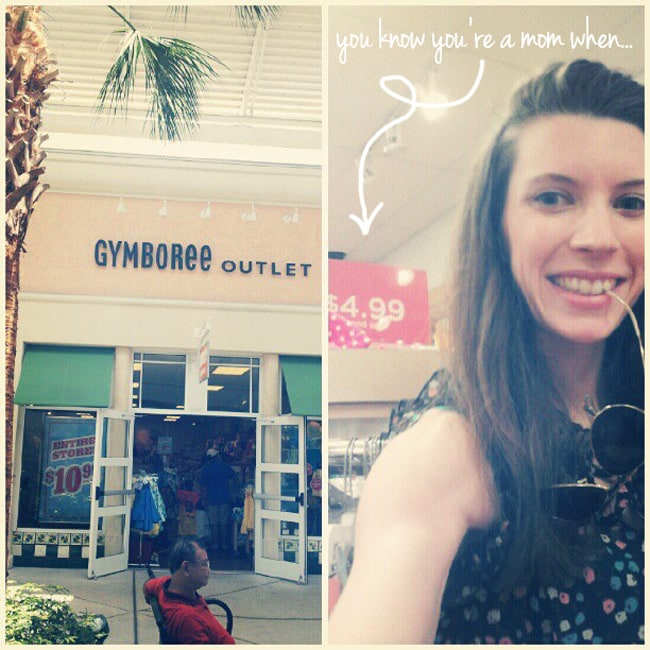 I stopped for a quick bite to eat in the food court and then wandered around the plaza for a bit because it was such a nice day out  and the outlets really are beautiful to walk through.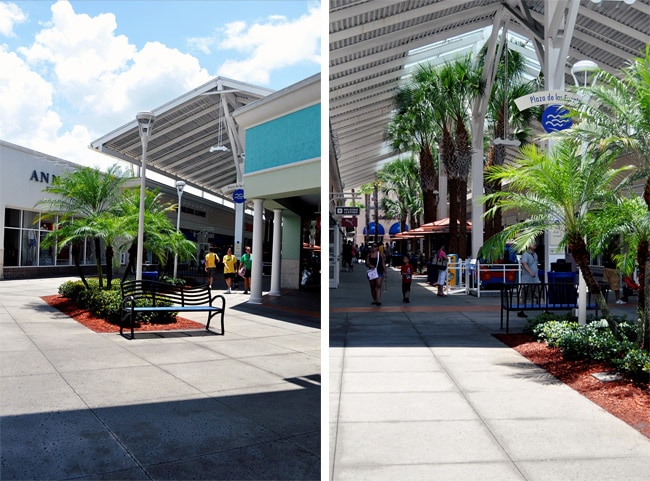 That's when I spotted the Ralph Lauren store tucked in a far away corner and my day was totally made. My husband was in desperate need of some new work clothes. I'm talking, holes in his pants that totally wouldn't fly in a professional office environment. So I ducked in to see if there were any good sales and I left with a few pairs of dress pants that had been clearanced to $19.99!
It's possible that I might have had to discard a few extra water bottles and sit on top of my luggage to get it to closed on account of how I hadn't anticipated doing any shopping on my trip and then bought a bunch of dress pants for my husband. But I got a lot of wife points when I came home and was all "Look at these awesome new dress pants that I got for less than $20 from the Ralph Lauren store!"
($19.99 is totally less that $20. Technically speaking.)
Verdict? Put this stop on your to-do list. From the Gap to Tory Burch to Nike, Premium Outlets has something for everyone and if I'd had that empty suitcase I definitely would have done our back-to-school shopping while I was there. I was so pleased to pick up some quality work clothes for my husband for less than what I'd pay at a department store and my cute, coral clutch was a nice birthday gift to myself.
(Disclosure: Travel and accommodations were provided to me, however, all opinions are my own)