Beauty and the Beast fans, I have an INCREDIBLE movie themed recipe for you— Princess Belle Chocolate Covered Oreos!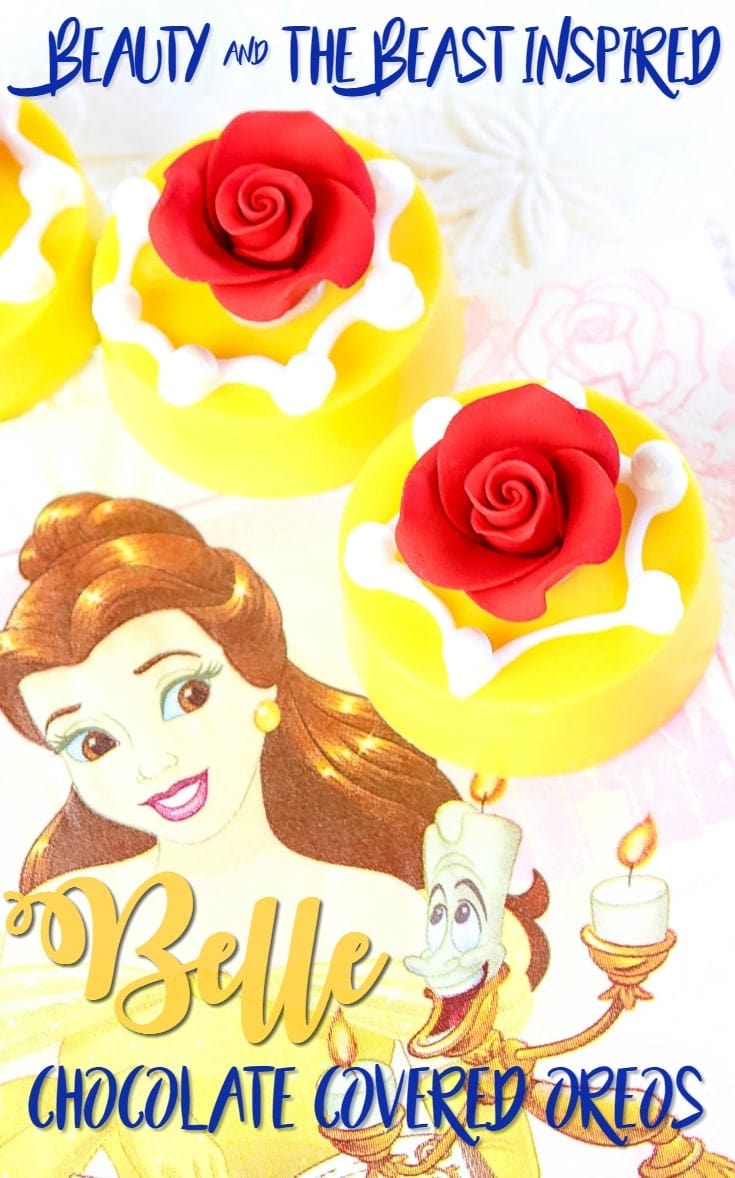 These decadent chocolate covered cookies are perfect for Beauty and the Beast movie nights and princess birthday parties. Inspired by Disney's classic and live-action versions of Beauty and the Beast, each dessert is designed to look like Belle's signature yellow dress, complete with a candy rose accent. The confections are sure to WOW friends and family— and while they look super complicated to make, they're really quite easy when you have the right tools, including this chocolate candy mold and rose icing decorations.
The full recipe, including directions and supplies, is below. If you make these enchanting cookies, please share a final photo with me!
Princess Belle Chocolate Covered Oreos Recipe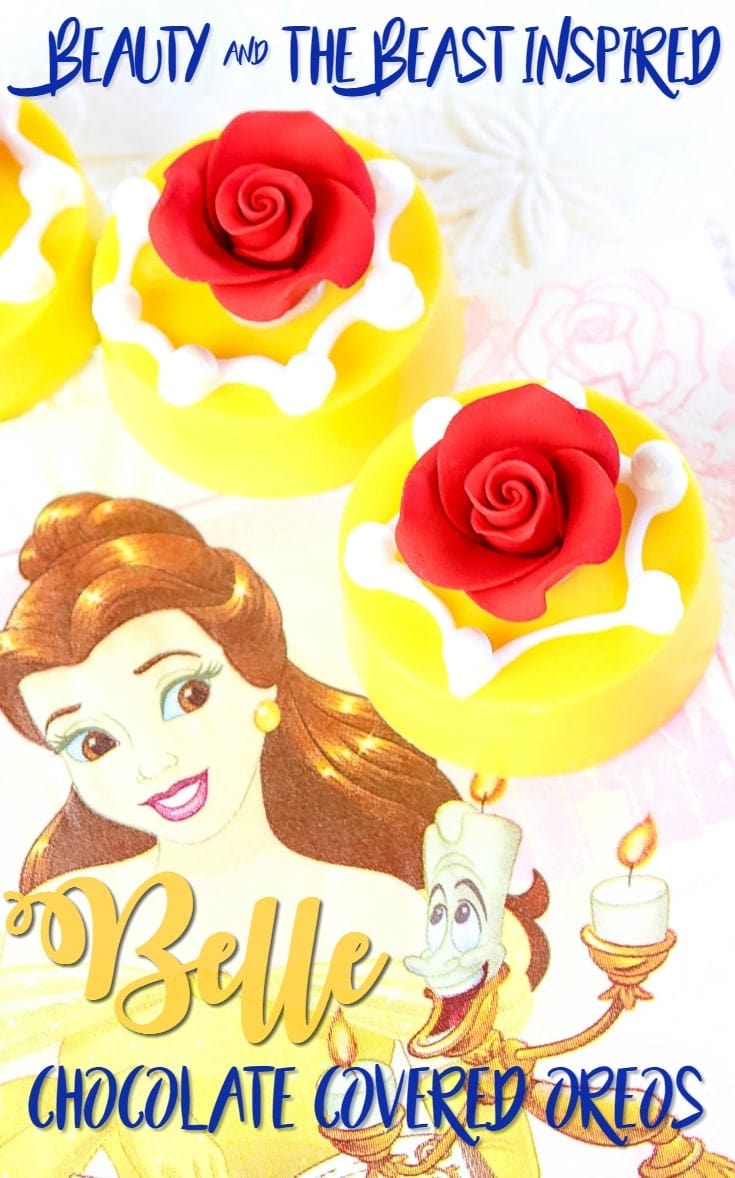 Princess Belle Chocolate Covered Oreos
Ingredients
12

regular Oreo cookies

12

oz.

Wilton yellow candy melts

12

Wilton sugared red roses

Wilton white icing gel

White sugar pearls
Also Needed:
Cookie mold

Amazon link below
Instructions
Warm the yellow candy melts in a double boiler over medium heat. Stir occasionally until melted and smooth. Transfer to a small microwave-safe bowl for easier handling.

Place 2 tablespoons of the melted yellow candy into each of the molds (12 total).

Place an Oreo cookie on top of the melted yellow chocolate.

Spoon additional melted chocolate on top of each Oreo, up to the fill line.

Chill for 30 minutes to allow the chocolate to completely harden.

Line a cookie sheet with wax or parchment paper. Gently pop the Oreos out of their molds and place on the lined cookie sheet.

With the white icing gel tube, pipe the icing in a scalloped pattern around the diameter of each Oreo. Place a sugared pearl where each scalloped line meets.

Apply icing to the middle of each Oreo and place a sugared rose on top.