This post is brought to you by Repreve. All opinions are my own.
One of my New Years resolutions for the New Year is to be more "crunchy".
I think I do a decent job of making healthy and green choices for my family, but over the next year, I want to be even more conscious of how we're living. This includes making better decisions on the food that we eat, the products we buy and recycling.
For the New Year, my motto is less is more.
When it comes to recycling, the U.S. plastic bottle recycling rate is less than 30 percent—that means less than one-third of all plastic bottles get recycled! I know we do our part to put our plastic bottles, cardboard, and cans in our blue recycle bin every week, but it shocks me to see numbers so low across the board.
Do you know what happens to plastic bottles after you recycle them? Honestly, I never really thought about it until I learned about REPREVE— a recycled fiber that helps turn plastic bottles you recycle into cool stuff you can wear and use every day.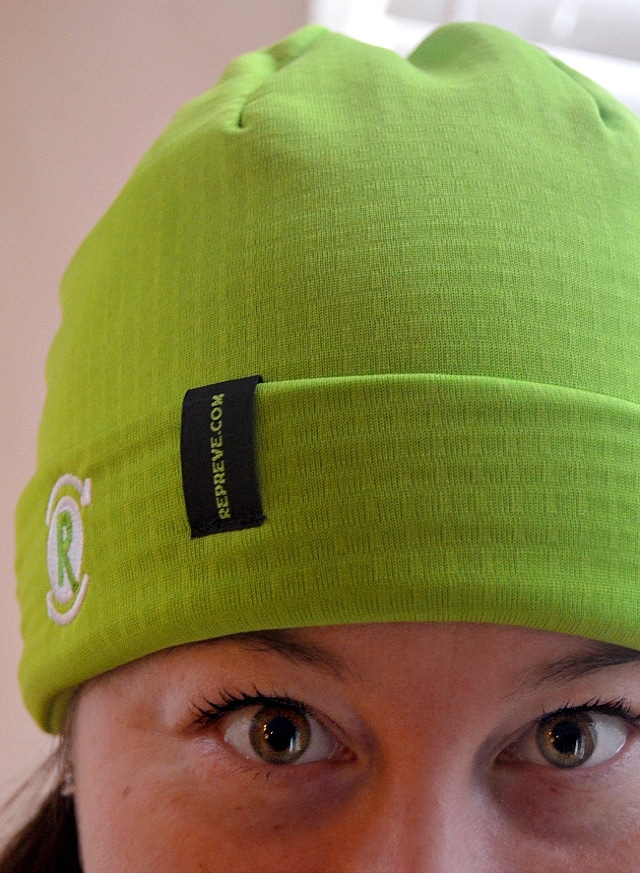 This may be the first you've heard of REPREVE (I only found out about it a few weeks ago), but you've probably know at least some of the brands with products made from REPREVE recycled fiber.
• Volcom graphic t-shirts are made with REPREVE, using 2 recycled plastic bottles.
• One Patagonia fleece jacket with REPREVE has 40 recycled plastic bottles.
• Life Khaki by Haggar uses REPREVE to put 7 recycled plastic bottles in every pair of pants.
Other brands made with REPREVE: The North Face, Polartec, Beija-Flor, Lauren Conrad's XO(eco) by Blue Avocado, Swiftwick socks, and more.