This post is brought to you by Safe Drive Systems. All opinions are my own.
From the moment I left the hospital with my newborn, I instantly became concerned with my driving and the others around me. It wasn't that I was not a good driver before, it was just that I now had precious cargo that I wanted to keep safe. Ten years later, that precious cargo is still in the car with me most of the time, and I'm more concerned than ever about driving safely. It's amazing how much things change the moment you become a parent.
But despite all of our best intentions are parents, statistics say that driving with children is one of the more dangerous scenarios on the road. Did you know that moms are 3x more likely to crash with a baby in the car, and 2x as likely to crash than a drunk driver because of the distractions we face behind the wheel? (source: David Strayer, Ph D. University of Utah – leading US researcher of accidents and driving safety).
I never really thought about it, but being overcautious might be the reason for the increased accidents. Just think about it. I'm sure there have been times when the baby is crying in the backseat and you take a quick look to see if everything is OK. I know I was guilty of this. Or the kids are arguing over a toy and you want the madness to stop. Sound familiar? It's these quick instances where we take our eyes and mind off the road for a nanosecond that can lead to traffic accidents.
With all this being said, what if there was a product that could help increase awareness while on the road? SafeDrive Systems is an Anti Collision Radar System for vehicles that helps give parents peace of mind when they're behind the wheel. Think of it as the smart technological answer to help families avoid accidents.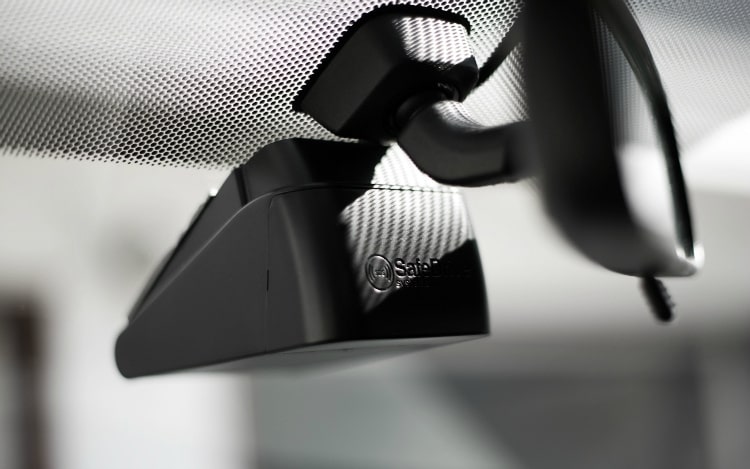 Once installed in your vehicle, Safe Drive Systems uses advanced radar and camera technologies to constantly monitor your distance to vehicles ahead of you, lowering your chances of rear-end collisions by 60-90% in any weather condition, day or night. The real-time analysis and warning of the potential dangers ahead of you can prevent crashes and serious or fatal injuries to yourself and others.
Here are 6 Ways Safe Drive Systems Helps Can Help Keep Kids Safe on the Road.
Rapid real-time monitor checks your driving are for danger 20 times per second
Revolutionary camera technology alters you to potential danger up to 460 feet (more than a football field) in advance
State-of-the-Art Lane Drift Technology prevents dangerous head-on collisions
Advanced radar technology means your system operates effectively in all types of weather – day or night
"Intuitive" alerts are designed means your mind can respond without your eyes leaving the road by giving the extra time to respond to adverse road conditions
Professional set-up (installation) of your gives you peace of mind through our customer service
Does Safe Drive Systems sound like something your family would be interested in? Take a look at  www.safedrivesystems.com or call (800) 735 - 6055 for more information.
This is a sponsored conversation written by me on behalf of SafeDrive Systems. The opinions and text are all mine.