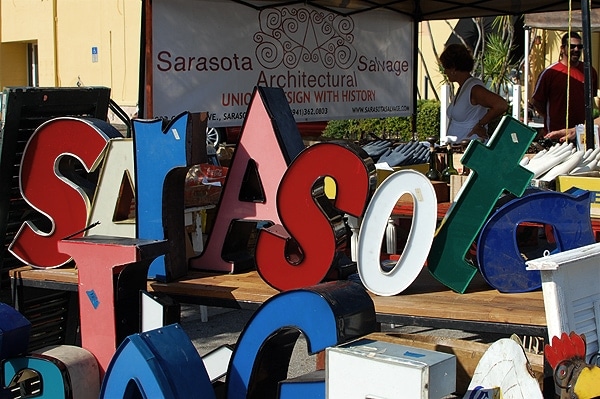 I've lived in Sarasota for almost four years and never made it to the Sarasota Farmers Market until today. The market is open every Saturday from 7am-1pm in downtown Sarasota by Whole Foods.
The market has over 70 vendors with everything from art to produce.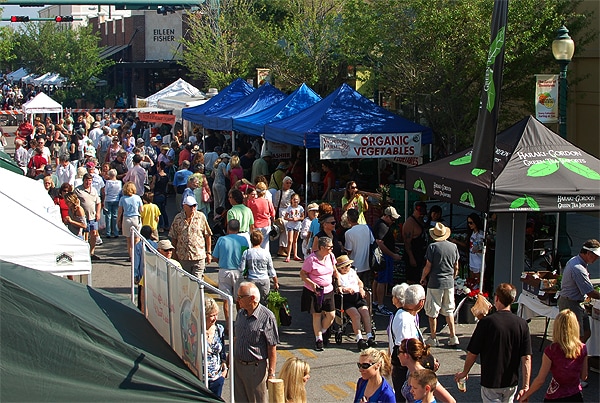 My main mission was to check out the organic vegetables and compare prices. Before I even made it to the veggies, I  purchased an ice coffee from Java Dawg and a chocolate egg cake from a local German bakery-- my daughter insisted.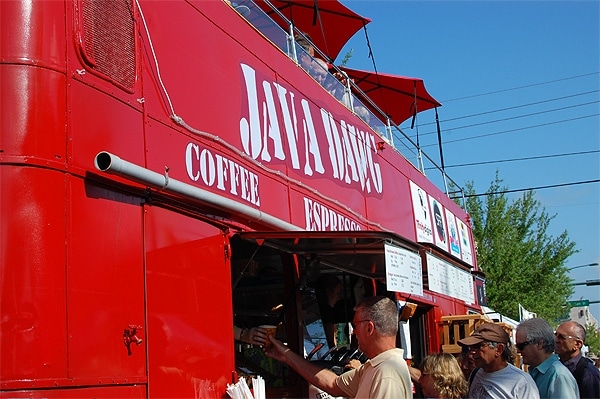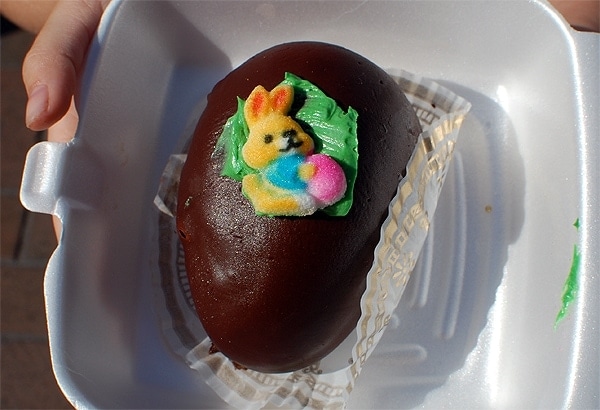 Then, we found the gourmet popsicles from pop crafts pops-- again, my daughter insisted. I am weak at saying no. She chose the strawberry lemon; I wanted the peach mojito.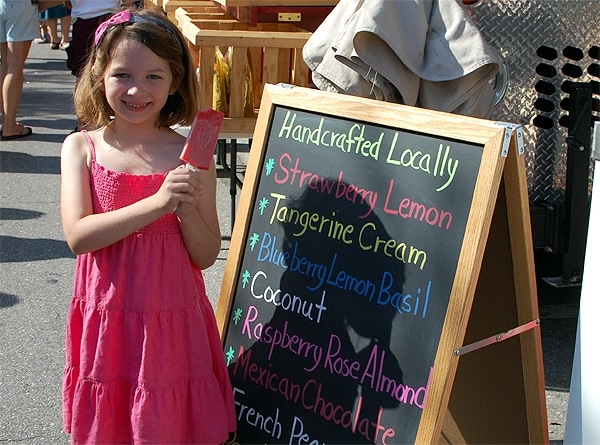 Finally we found the organic produce and I was pleasantly surprised with the prices. I bought a bunch of kale for $2.50, summer squash for $4 and an eggplant for $1.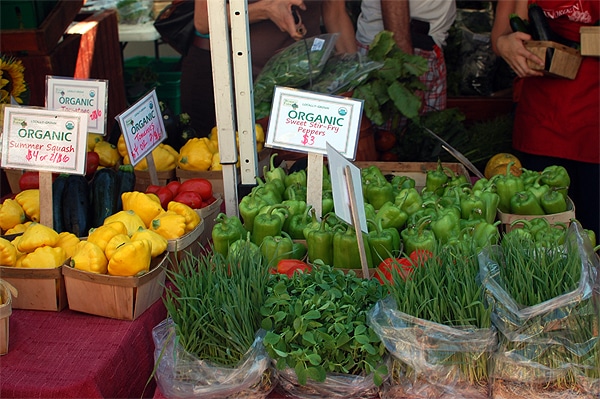 I could have spent a fortune if I bought everything I wanted. The market was much larger and busier than I imagined. Before stopping in Whole Foods I picked up a turducken sandwich for my husband. We actually watched the episode of Diners, Drive Ins and Dives on the Food Network that featured the turducken from Alpine Steakhouse.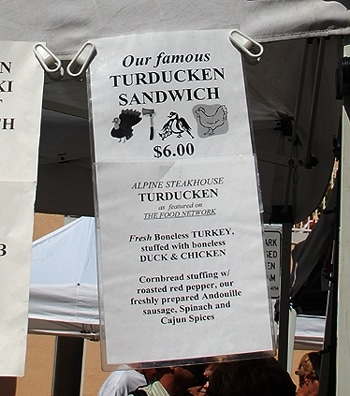 Unfortunately, he ate the sandwich before I could take a picture of it. He said it was fantastic though.
It turned out to be the perfect day for a trip to the farmers market. I can't believe it took me this long to check it out-- I already can't wait to return.