How would you like to save 10% off your entire check at Outback Steakhouse tonight?
As part of my ambassadorship with Outback Best Mates, I've got an exclusive coupon good for 10% off lunch or dinner (dine-in OR Curbside Take-away) valid through September 30, 2014. To print your coupon visit www.outback.com/BestMates.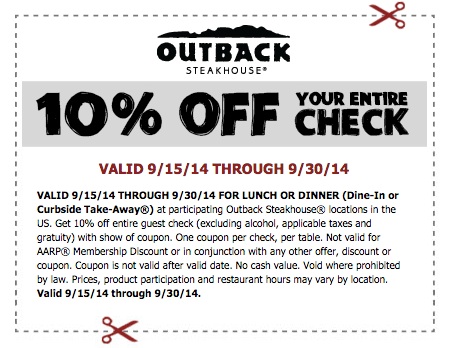 I've got a feeling we'll be using this coupon ourselves tonight at Outback, where I always order a juicy steak with a side salad and french fries (go big or go home!). However, Outback's Steak and Unlimited Shrimp promotion is still going on, so I may have to treat myself to Garlic and Herb Butter or Crispy Shrimp as well! Yum! I can already taste it!
The best part is that the 10% off coupon can be combined with Unlimited Steak & Shrimp for $15.99, which is an amazing deal!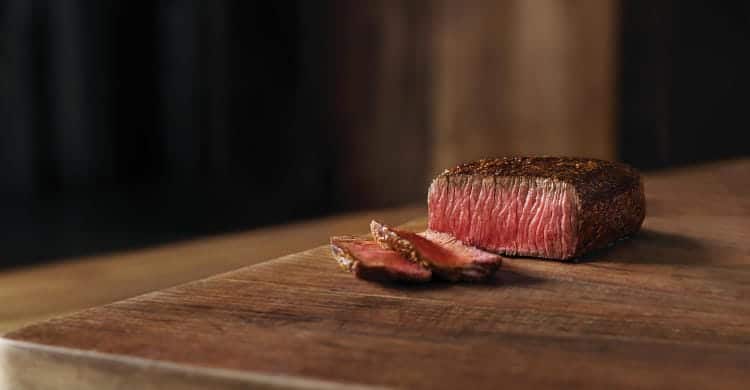 Make dinner easy tonight by taking your family to Outback — but don't forget to print out this exclusive coupon for 10% off your check!
Be sure to follow Outback's social channels to stay up-to-date with the latest specials:
What's your favorite meal at Outback Steakhouse?