Remember when man caves were all the rage? They were great because guys finally had a place to store all of their sports memorabilia, nerd gadgets and video games. As the wife of a man that has dozens of collectibles, the man cave (in our case a converted office) was the perfect solution for storing what I consider to be junk (Sorry, Rick!). Whenever my husband wants to get away and immerse himself in football or play the guitar, he'll just lock himself inside until he's ready to come out. This situation really is a win-win, but then I got to thinking ... what's the female version of a man cave, and why don't have one!?
Well, I have the answer to that. It's called a She Shed, and similar to the way it sounds, it's an old shed that's transformed into an oasis of relaxation and rejuvenation—a place where women can leave stress and responsibility at the door, if only for a few hours.
She sheds are 
a relatively new idea, so Best Buy decided to make the ultimate relaxation retreat.
Here's how it went, along with six ways they incorporated tech into the mix.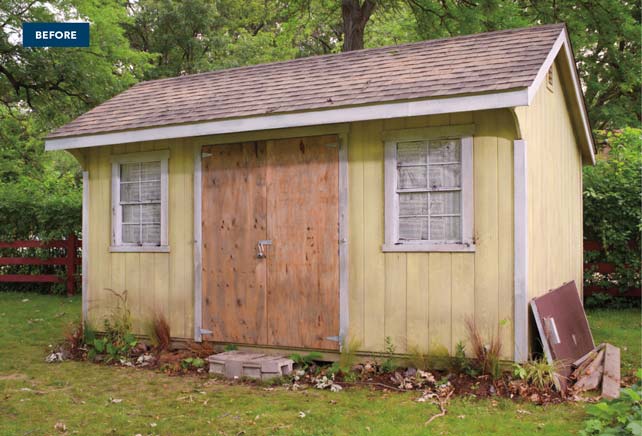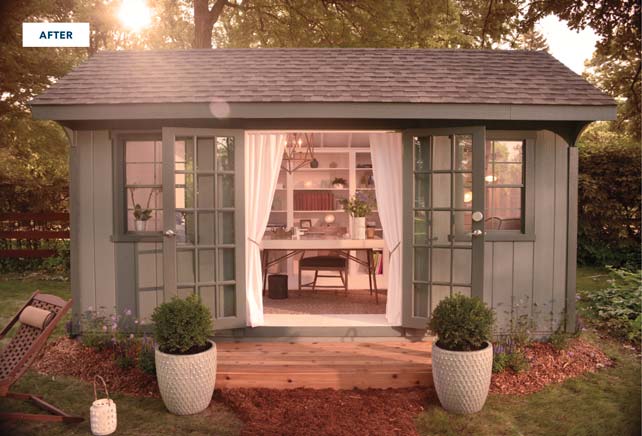 Six Ideas for Using Technology to Create the Ultimate She Shed
Extend the Wi-Fi for endless entertainment
Set the mood with your phone
Turn ugly cables into art
Bask in the sun (even when it rains)
Grant access without a key
Create a hidden refreshment station
The last idea, create a hidden refreshment station is my favorite. I know if I had my own She Shed that I would want access to my favorite beverages— mainly coffee and wine! How awesome would that be— my own little cubby full of my favorite things!?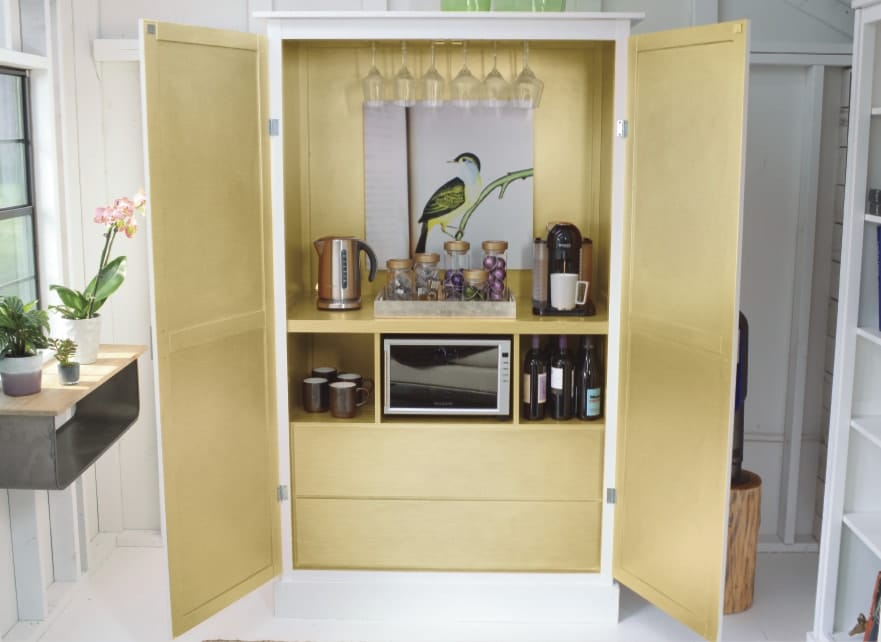 Best Buy created this refreshment station inside a cabinet. Tucked inside is an espresso maker, an electric tea kettle and a wine cooler.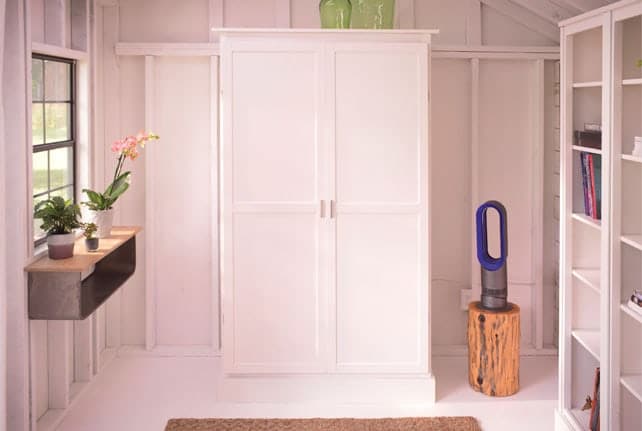 If you'd like more information on how to create your own She Shed like this, head on over to Best Buy for additional articles, videos, and before and after footage.
Do you want your own She Shed?