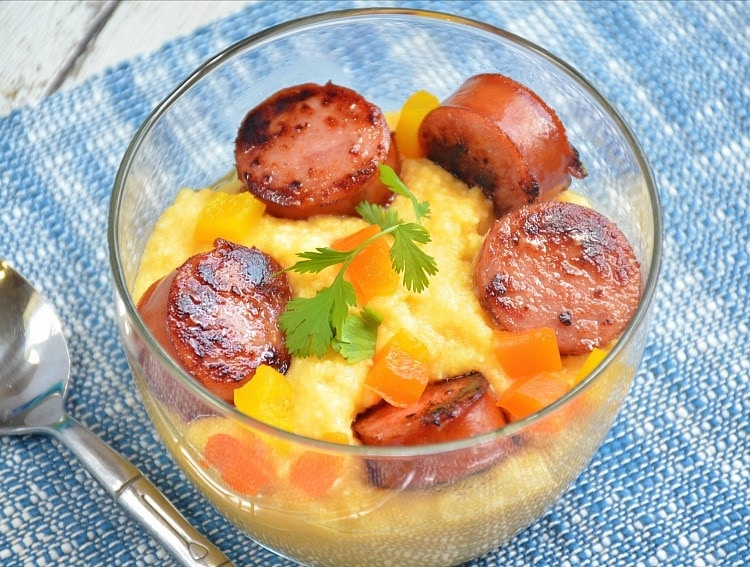 I don't know about you, but there are nights when I just don't feel like cooking. Rather than reach for the phone for delivery, I try to come up with something quick and easy that requires as little preparation as possible, while still resembling a meal. One of my old standbys is protein + grits + veggie. Simple, filling and delicious.
One of the best additions to cheddar cheese grits (my family's personal favorite) is smoked sausage. We enjoy the flavor and taste of Hillshire Farms smoked sausage time and time again — did you know that Hillshire Farms has perfected the pre-seasoning of their smoked sausage over the last 75 years!?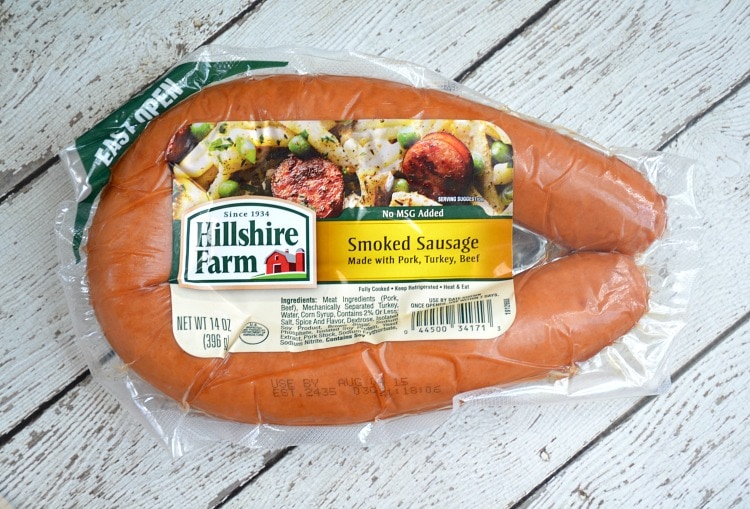 Personally, I enjoy how easy Hillshire Farm smoked sausage is to prepare — just heat and eat! And that's exactly what I do to make my Smoked Sausage and Cheddar Cheese Grits. Here's the recipe.
Smoked Sausage and Cheese Grits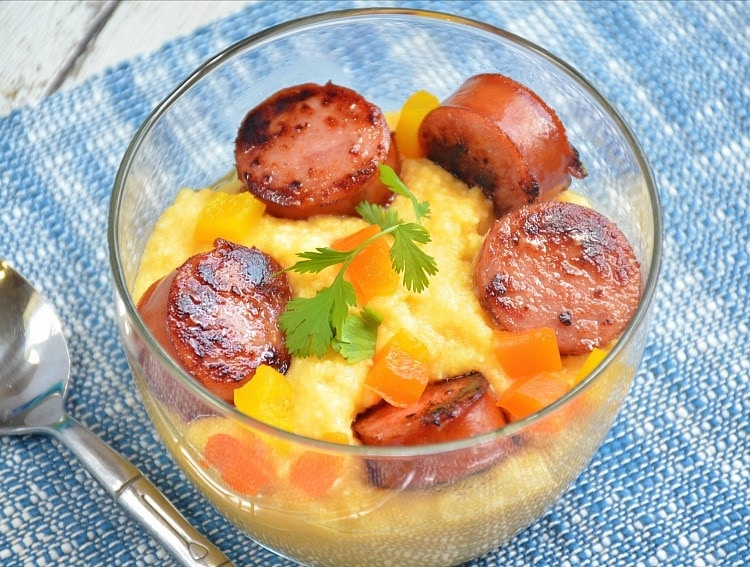 Smoked Sausage and Cheese Grits
Hillshire Farm smoked sausage and cheddar cheese grits with chopped bell peppers.
Ingredients
1

package Hillshire Farm smoked sausage

cut into 1" pieces

8 1

oz

packages instant cheddar cheese grits

4

cups

water

½

cup

chopped bell peppers
Instructions
In a large skillet, saute Hillshire Farm smoked sausage, making sure to get a crispy coating on each side.

Prepare instant grits as directed with water.

Combine prepared grits, smoked sausage and bell peppers into 4 individual servings. Enjoy!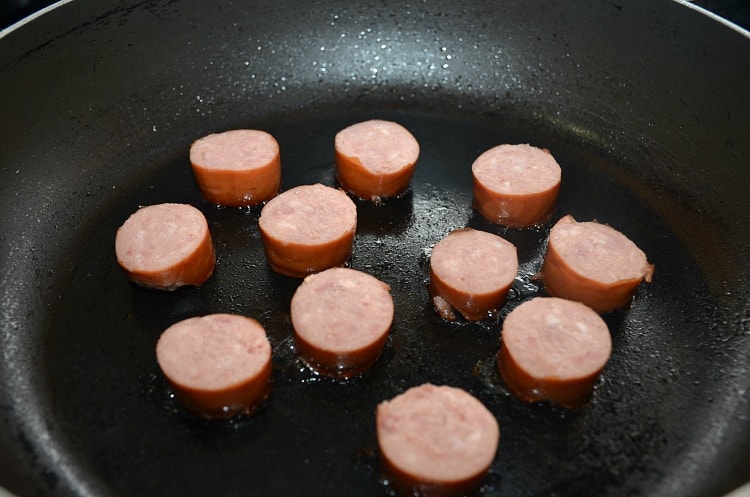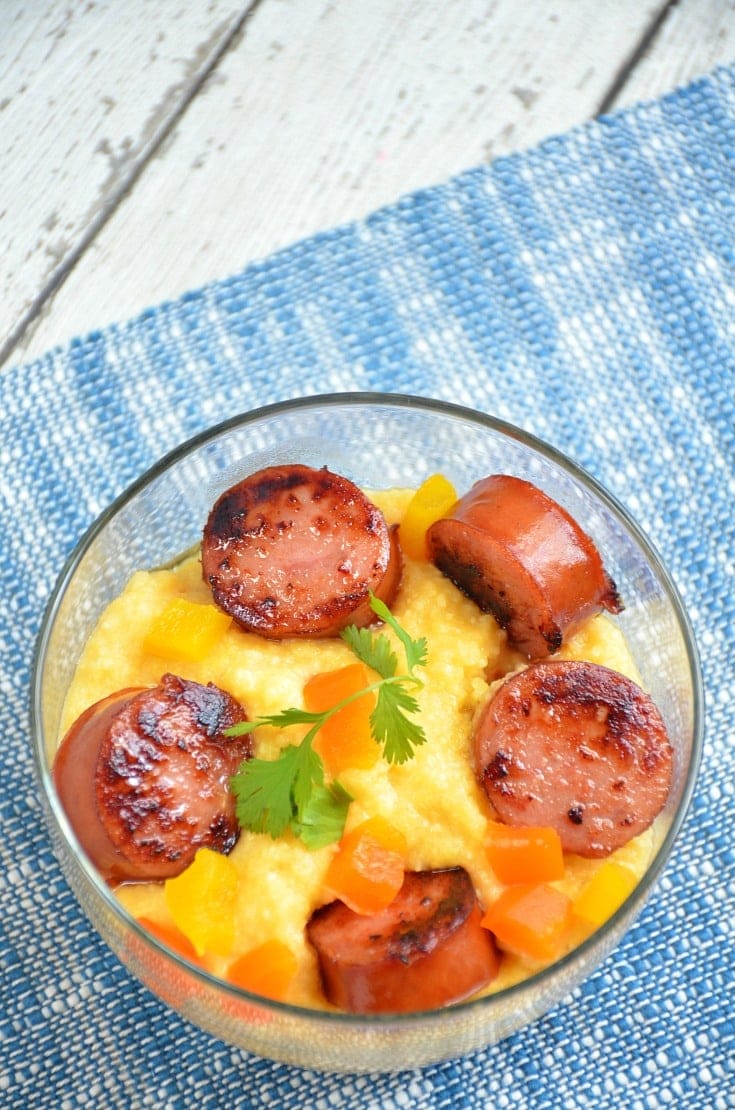 Hillshire Farm smoked sausage is a great alternative to chicken, making it an easy and quick weeknight meal. Not sure where to purchase this smoked sausage? Find a store using the Hillshire product locator or head into your local Wal-Mart.
What's your favorite quick & easy dinner?
#spon: I'm required to disclose a relationship between our site and Hillshire. This could include Hillshire providing us w/content, product, access or other forms of payment. All opinions are my own.