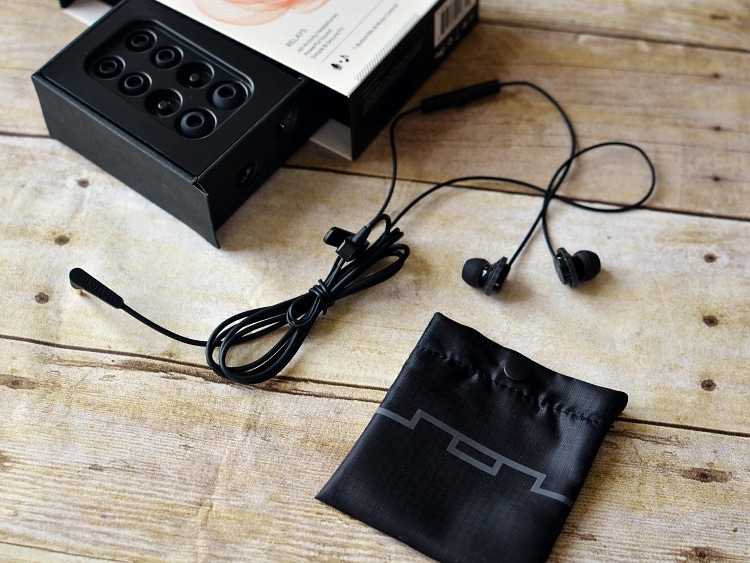 My daughter and I constantly fight over earbuds. We've gone through a dozen or more (low quality) pairs over the course of a year because we both use them— she watches YouTube videos or plays games on her iPod and I listen to Pandora when I run. Between this back and forth movement, it doesn't take long for the wires to get loose (you know, when sound only plays in one ear!?),or they become a tangled mess. Needless to say, our current situation just isn't working out, and I need my own pair of earbuds that can hold up to my daily 3-miles runs without falling out.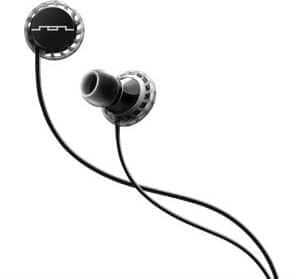 Thankfully, I didn't have to wait long to get a pair of my own because I was sent a pair of SOL REPUBLIC RELAYS In-ear Headphones as part of the #VZWBuzz Verizon Wireless blogger program. Right away I knew these earbuds were different than any of the others I have owned. The packaging is excellent, with each pair accompanied with its own pouch for storage (I will keep these away from my daughter!), and a selection of "ear buds" for different sized ears. This is where SOL REPUBLIC has a step up on the competition. Once I found my size bud that fit comfy in my ear, I went out for a run. The whole time I spent outside, which was a good hour, the RELAYS never slipped. The sound quality was also notably different — it was actually incredible!
Since I've owed the RELAYS, I have found myself using them at my computer and in bed when I watch Netflix on my tablet. They're just so comfortable that I forget that I'm wearing them. My daughter has asked to borrow them once or twice, and I have obliged— the smallest ear tip fits perfectly in a child's ear.
SOL REPLUBLIC RELAYS are great for sports, work and play. They include i5 Sound Engines, are sweat /water resistant, lightweight and include a carrying case and ear-tips for life. Available from Verizon Wireless for $79.99.
What activities do you use earbuds/headphones for?