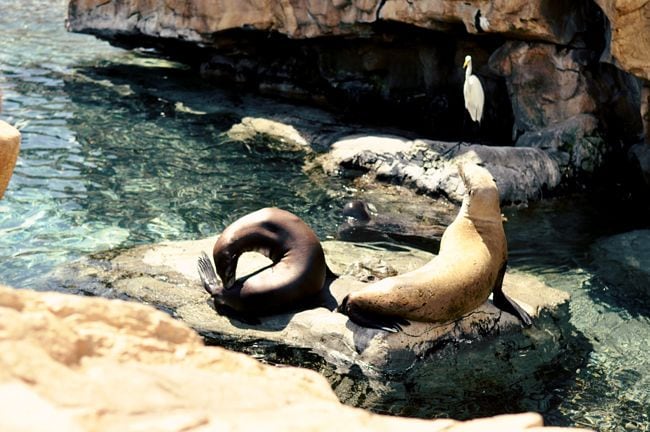 When I was twelve years old I convinced my parents to let me give my bedroom a makeover. I decorated the entire room in black and white and hung giant posters of orca whales on the walls (next to the pictures of Jonathan Taylor Thomas that I tore out of my Teen Beat magazines.) Despite owning several framed prints and some snowglobes featuring the beautiful black and white creatures, I had never actually seen one in person. This is probably due to the fact that I'm not prone to venturing into the ocean any further than the depth of my ankles.
So when I had the chance to spend the day at SeaWorld in Florida I was pretty excited.
I had no idea what to expect but as it turns out SeaWorld is sort of like a zoo. Except with roller coasters.
I am actually not a fan of roller coasters myself so I just stood safely on the ground and took these pictures for you. It was very brave of me.
I am a fan of animals though and I love being able to get up close. It's even better when you can be hands-on, like at the Stingray Lagoon where you could reach in and pet the stingrays. Well, you could feel them as they swam by. Those little guys are fast!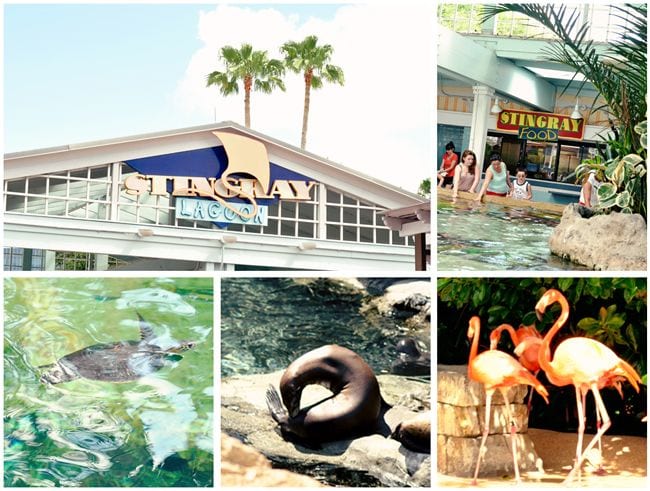 I enjoyed seeing all of the different exhibits as we walked through the park, like Dolphin Cove. Who doesn't love dolphins?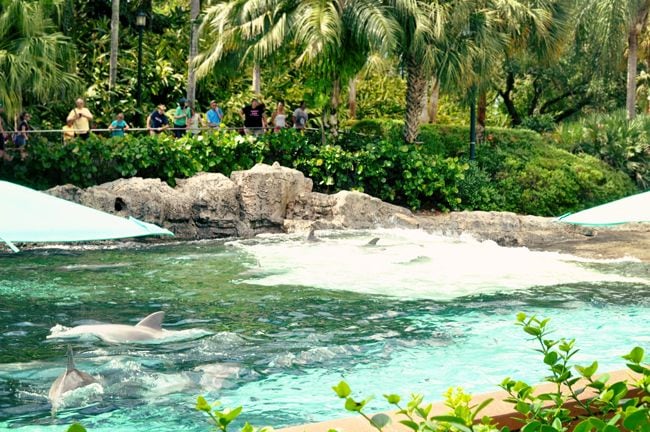 Or seals? Or SEALS SUNNING THEMSELVES ON ROCKS?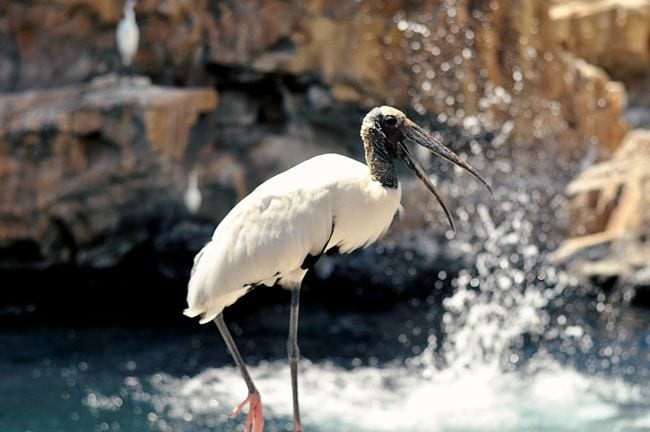 You know who else loves seals? These guys.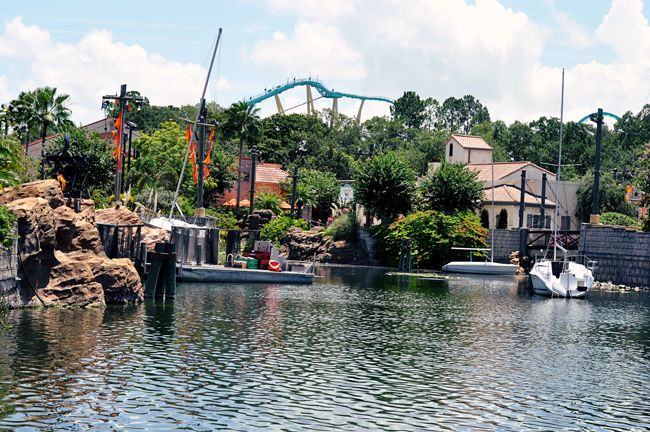 Apparently these birds aren't even part of the exhibit. They are just really smart birds that figured out that the nice people at SeaWorld feed the seals fish every day. So every morning they fly in and hang around until feeding time, then they swipe some fish and fly away.
The guy who worked at Seaworld told us that they used to try to keep the birds out by putting a giant net over the top of the enclosure. But the birds just walked under it. Smart birds.
The park itself was beautiful. The landscaping was gorgeous and the grounds were nice and clean and well-kept, which is something I really appreciate in an attraction. That probably means I am officially an adult. I loved the taking in the view as we walked.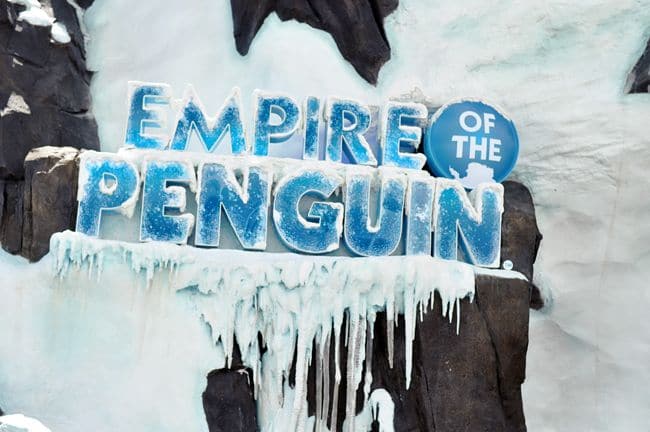 We passed by the new Antartica exhibit and I was really hoping to see the penguins but unfortunately for me the wait was pretty lengthy and I wasn't feeling so well and so I missed those little guys. Lucky for you, Nicole did get to see the penguins and wrote all about it for you here.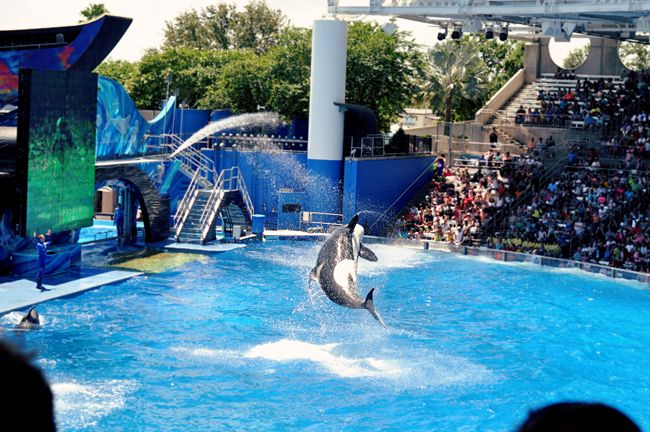 Then we went to see the One Ocean show, which has what basically everyone associates with SeaWorld: splashing whales! The kids in the audience seemed to get a big kick out of it and it was amazing to see how incredibly large the orca whales are up close. But be warned, sit close to the front and you WILL get wet!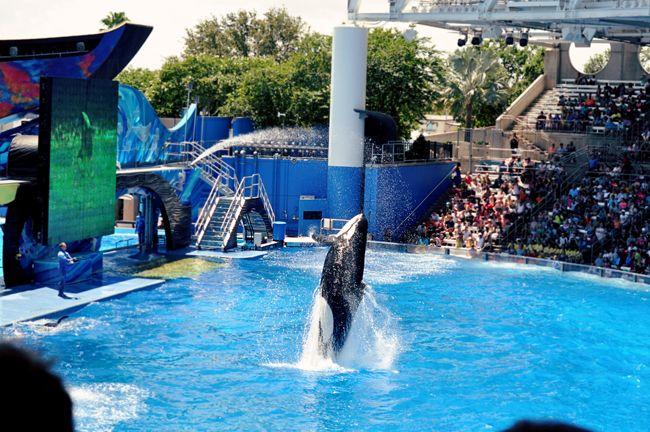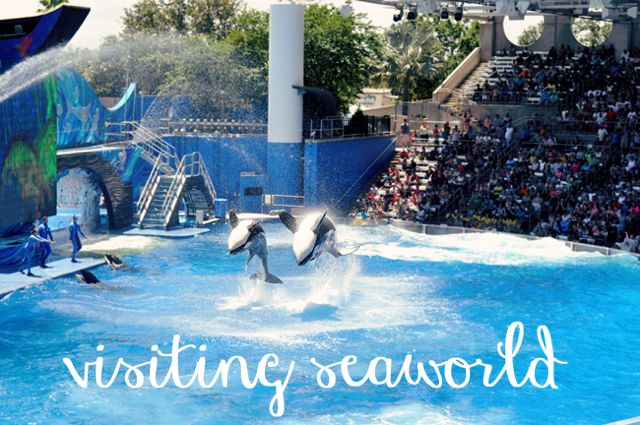 If you're planning a sunny Florida vacation this summer, check out what SeaWorld has to offer. It's a great mix for families like mine, my husband can ride all the roller coasters he wants while me and my camera get up close and personal with some flamingos.
(Disclosure: Travel and accommodations were provided to me by Experience Kissimmee, however, all opinions and words are my own)