Pasta night is a weekly tradition in my home. At least one night a week we enjoy spaghetti, penne, rigatoni or another noodle variation with sauce. It's a simple meal, but it hasn't failed us yet— so we're sticking to it! Every once in awhile I will take our Italian-inspired dinner up a notch and try something different. This week I ventured into the world of spinach and cheese stuffed shells.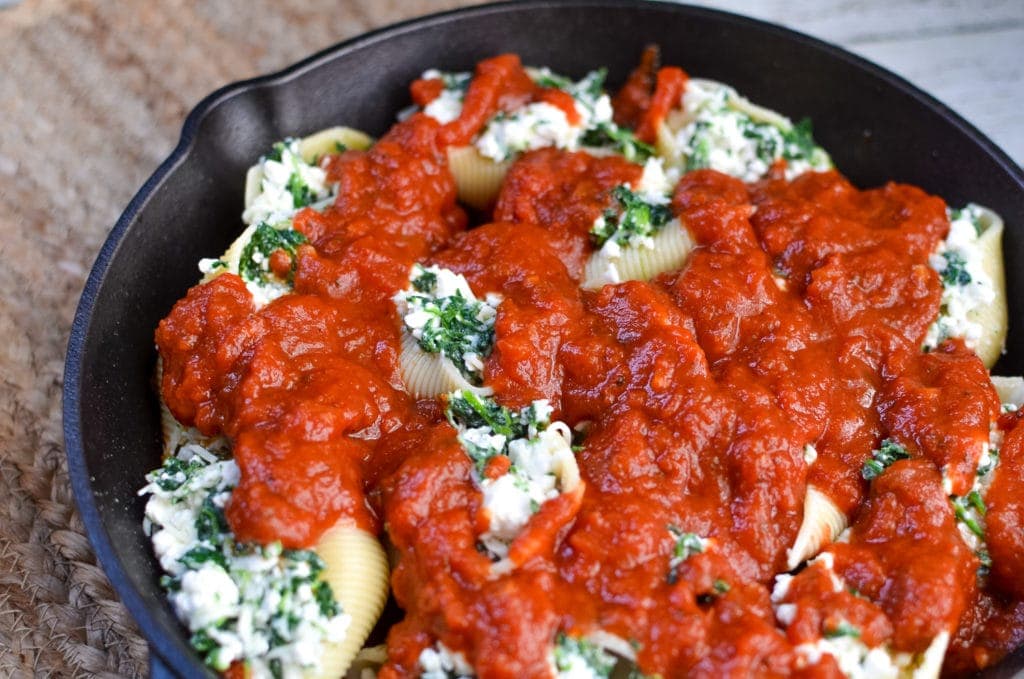 Believe it or not, this was the first time I've ever made stuffed shells, but I remember my mom making them frequently when I was a kid. I always thought they were too time consuming, but oh how wrong I was. My first attempt was a complete success, thanks in part to NEW RAGÚ® Homestyle pasta sauce.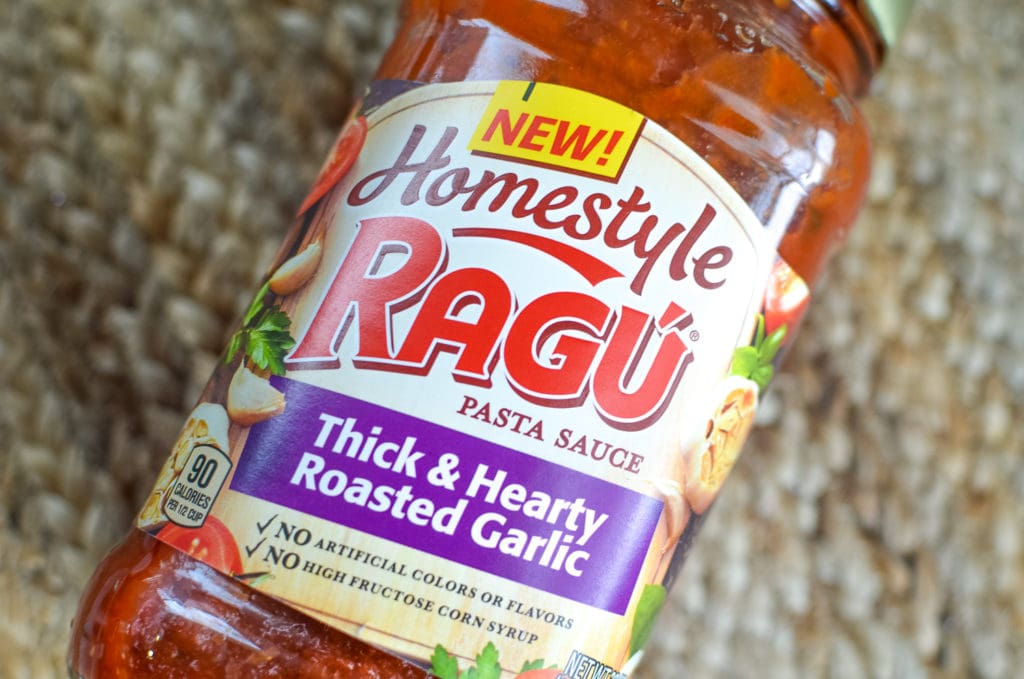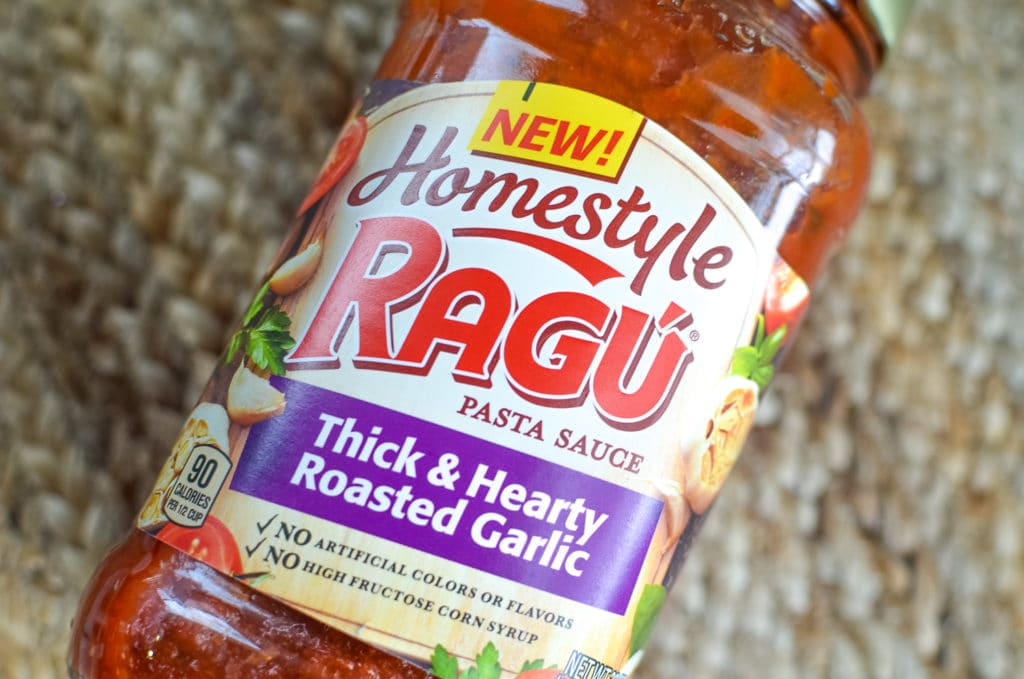 RAGÚ Homestyle pasta sauce, which can easily be found at Target, is different than other pasta sauces because it's thick and bold, without artificial flavors, artificial colors or high fructose corn syrup. Each veggie is peeled, chopped and simmered with a special blend of herbs (basil, fennel, oregano and black pepper) to layer and build the flavor — RAGÚ Homestyle pasta sauce is so thick that it hugs every bite of pasta! There are five new varieties to choose from.
Homestyle Thick and Hearty Traditional Sauce
Homestyle Thick and Hearty Meat Sauce
Homestyle Thick and Hearty Four Cheese Sauce
Homestyle Thick and Hearty Roasted Garlic Sauce
Homestyle Thick and Hearty Mushroom Sauce
For my stuffed shells recipe I used RAGÚ Homestyle Thick & Hearty Roasted Garlic. I decided to keep the prep simple by making it vegetarian, with only the shells, cheese, spinach and sauce... it came out fantastic and my family ate the entire skillet! Here's the recipe:
Spinach and Cheese Stuffed Shells Recipe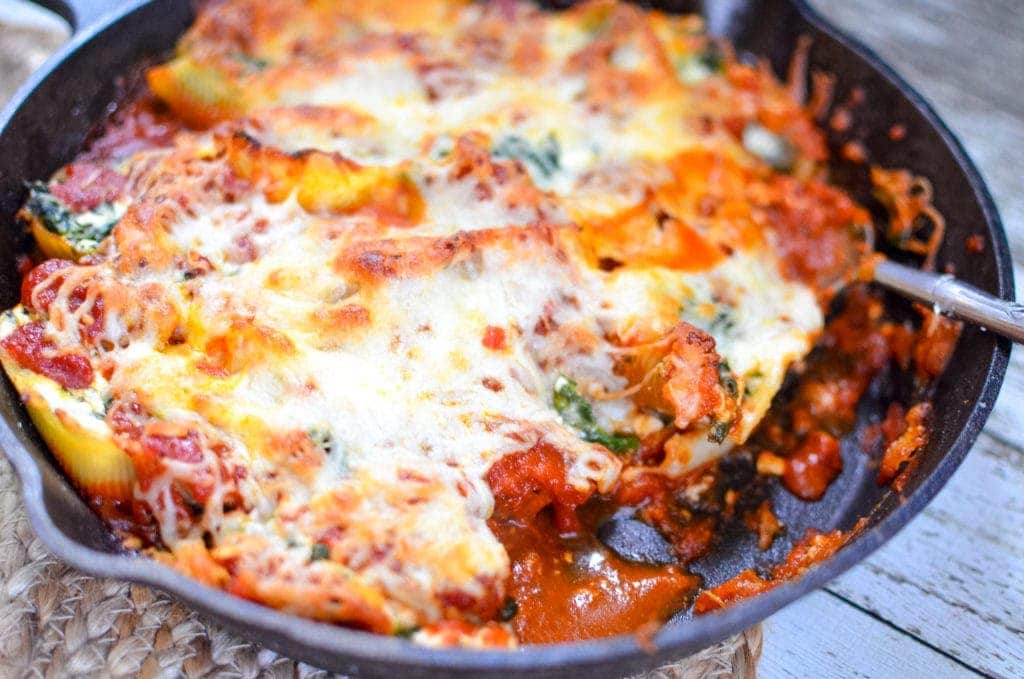 Spinach and Cheese Stuffed Shells
Ingredients
1

jar

24 oz. RAGÚ® Homestyle Pasta Sauce (any variety)

20

jumbo pasta shells

cooked

1

container

16 oz. cottage cheese

1

pkg.

10 oz. frozen chopped spinach, thawed, well drained

1

cup

shredded mozzarella

divided

1

cup

shredded Parmasean

divided

Salt and pepper to taste
Instructions
Heat oven to 400°F.

Place a layer of sauce in bottom of skillet of baking dish

Mix cottage cheese, spinach, ½ cup mozzarella, ½ cup Parmesan and salt and pepper; spoon into pasta shells. Place shells on top of sauce layer.

Add additional sauce on top of shells.

Bake 25 min. or until thoroughly heated. Top with remaining cheese and bake additional 5 minutes.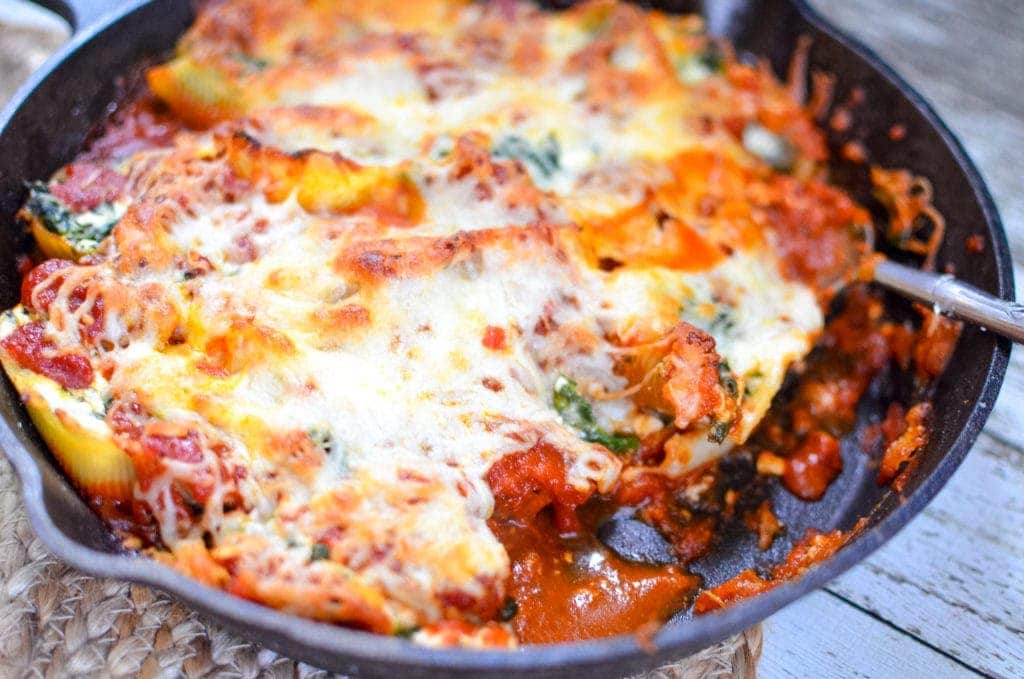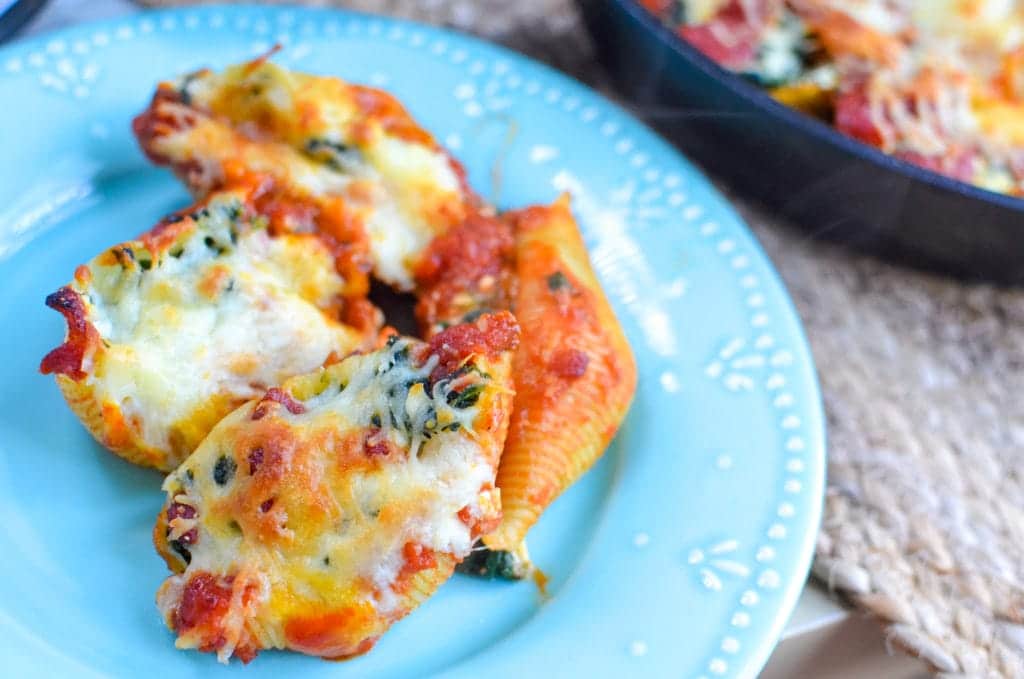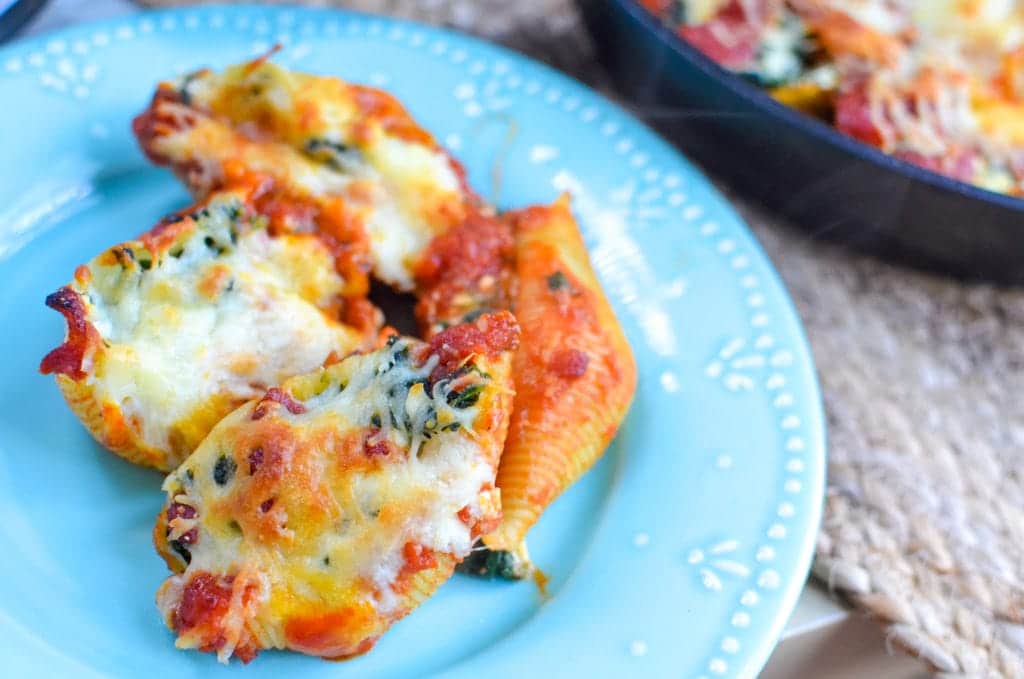 The RAGÚ® Homestyle pasta sauce really enhanced the dish. The homestyle flavor made the meal taste like I had spent hours in the kitchen... but of course we know the truth! Now that I know how easy stuffed shells are to make, I will be adding it to my weekly rotation for pasta night.
Click here to learn more about the new line of RAGÚ® Homestyle sauces and find a taste of home.