This post is sponsored by Chloraseptic. All opinions are my own.
Cold and flu season is the worst. And we're right in the middle of it. Thankfully my family hasn't been hit with any bugs this year (knock on wood!), but I'm prepared just in case.
A few years ago, before the days of Pinterest actually, I came across a website with instructions for putting together a cold and flu kit.
Basically, you put together a Cold Care Kit of must-have items that are available to you as soon as the first symptom strikes. This eliminates the need to go out and purchase items when you're not feeling well, or if your child is sick, it means you have whatever you need on hand to make them feel better ASAP.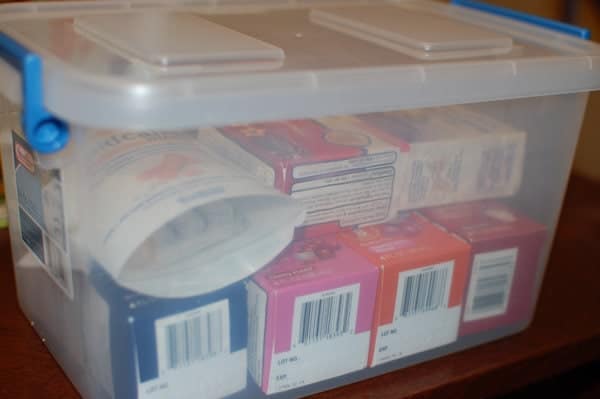 Here are some of the items we have in our cold & flu box:
Tissues - for sneezing and runny noses
Thermometer - to check for fever
Hand Sanitizer & Hibiclens Soap - to keep germs at bay
Acetaminophen/Ibuprofen - to reduce pain/fever
Electrolyte Powder Packs - to avoid dehydration
Neti Pot - to clear sinuses
Vitamin C - to boost the immune system
Chloraseptic - to ease a sore throat
Speaking of a sore throat— is it not the worst!? I can usually deal with all the other symptoms, but that stabbing feeling every time you swallow is too much to bear.
That's why I keep Chloraseptic in my kit. Chloraseptic sore throats spray target throat and mouth pain. The sprays come in a range of flavors, including cherry, citrus, and honey lemon and are also alcohol, aspirin and sugar-free. The bottles are small enough that I keep both the children's and adult versions on hand when I need them.
Do you have a cold & flu kit?