This is a sponsored post written by me on behalf of Straight Talk Wireless. All opinions are 100% mine.
My daughter is getting to that age when all of her friends have cell phones. She's even told me that she is the last one in her class not to have one— whether that's true, or just a tactic for me to give in, I'm not sure. But, she does have some valid reasons for wanting one, and I can see how it would make me feel more comfortable as a parent, especially when she is visiting a friend's house or going anywhere without me.
To add her to my current wireless plan would be crazy. It would drive the bill up more than $60 a month and add another 2 years to our contract. Since she would just be using the phone occasionally, that's a lot of money to put out for a kid month after month. Instead, I'm thinking considering Straight Talk Wireless at Walmart.
Straight Talk Wireless offers UNLIMITED Talk, Text & Data for just $45 month. Here are just a few of the features.
Same phones, same networks, half the cost.
The most high speed data of any $45 Unlimited plan.
Nationwide coverage on America's largest and most dependable Networks.
Keep your phone, your number and your network with the Straight Talk Bring Your Own Phone program.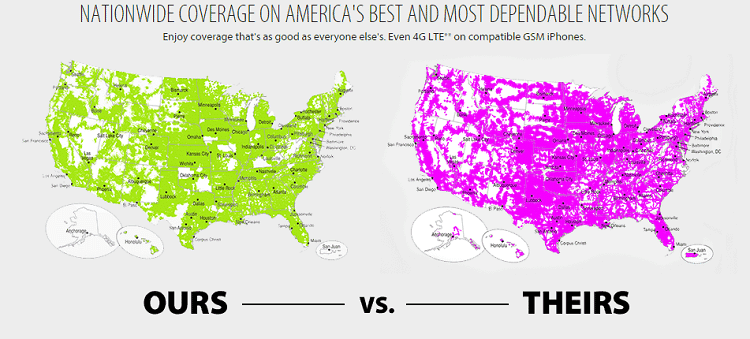 Can I just tell you that I am paying WAY MORE for 2MB of data a month and this plan comes with unlimited? And, I don't even need to buy my daughter a new phone with the Bring Your Own Phone Program— I have an old iPhone that works perfectly fine that I would prefer to pass on to her, rather than buy something new.
The most convenient feature of Straight Talk Wireless is no contract, and pay-as-you go pricing. This gives parents complete control over their child's cell service— the way it should be! 
To get Straight Talk Wireless, you need to go to your local Walmart. You can get the same smart phones and iPhones you love, on the same networks you are used to, but without the over-priced plan. You can get up to 3GB of high-speed data, unlimited talk and unlimited texts for just $45 a month. That is more than any other $45 plan out there!
Does your tween have a cell phone?